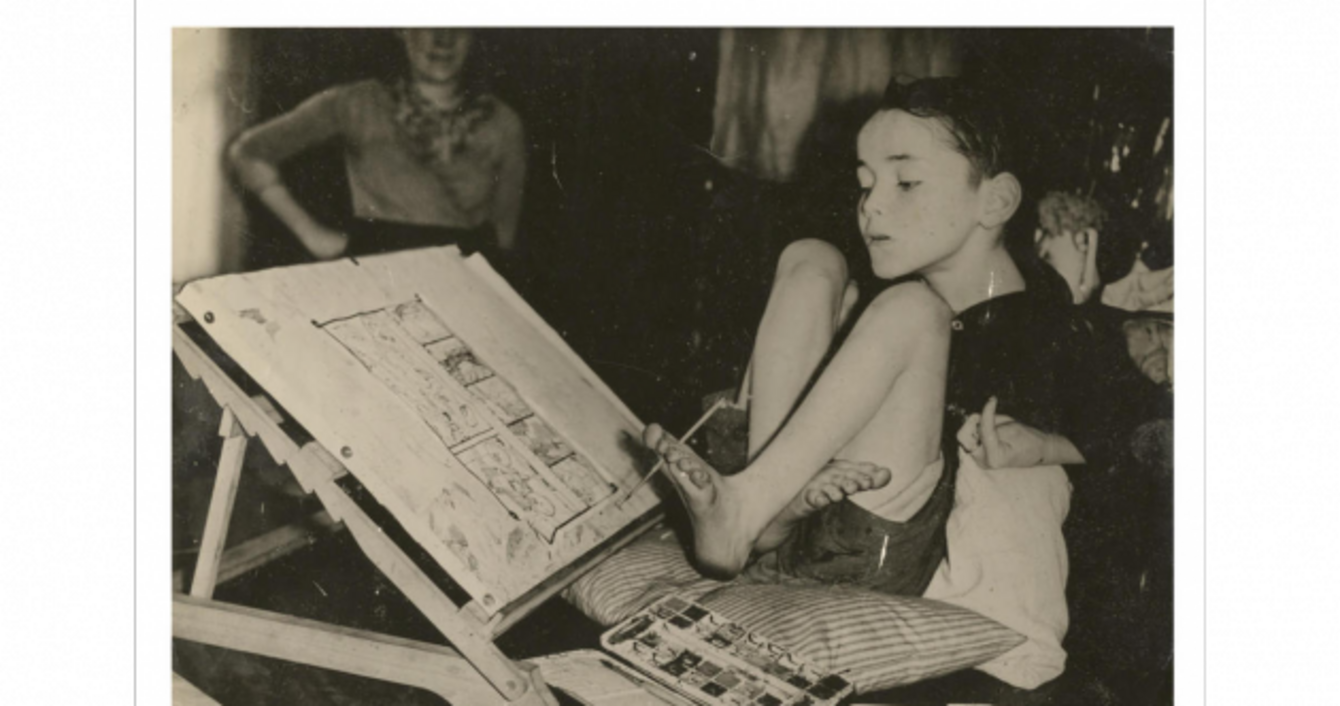 Image: Bonhams
Image: Bonhams
THE PERSONAL AND family archive of author and painter Christy Brown was bought at auction today by the National Library of Ireland and the Little Museum of Dublin.
The collection, comprising papers, paintings, books and personal effects, was sold for €44,733 at Bonham's auction house in London today.
The development was welcomed by Arts Minister Jimmy Deenihan.
"I am delighted that this valuable collection will now be housed permanently in Dublin, Christy Brown's home town," he said in a statement.
"Christy Brown was an amazing individual who overcame great personal difficulties, to become one of Ireland's best known authors and painters.
"Of course, his fame spread even farther as his extraordinary story achieved worldwide fame in the Oscar winning movie, My Left Foot."
He congratulated the Acting Director of the National Library of Ireland, Catherine Fahy and the Director of the Little Museum of Dublin, Trevor White for ensuring the collection will be preserved and made accessible to residents and visitors to Ireland.
Deenihan added that he looks forward to an exhibition of the material "in the near future".
Brown was born in 1932. He was diagnosed with cerebral palsy and learned how to draw and write using his left foot.
He died in 1981, aged 49.