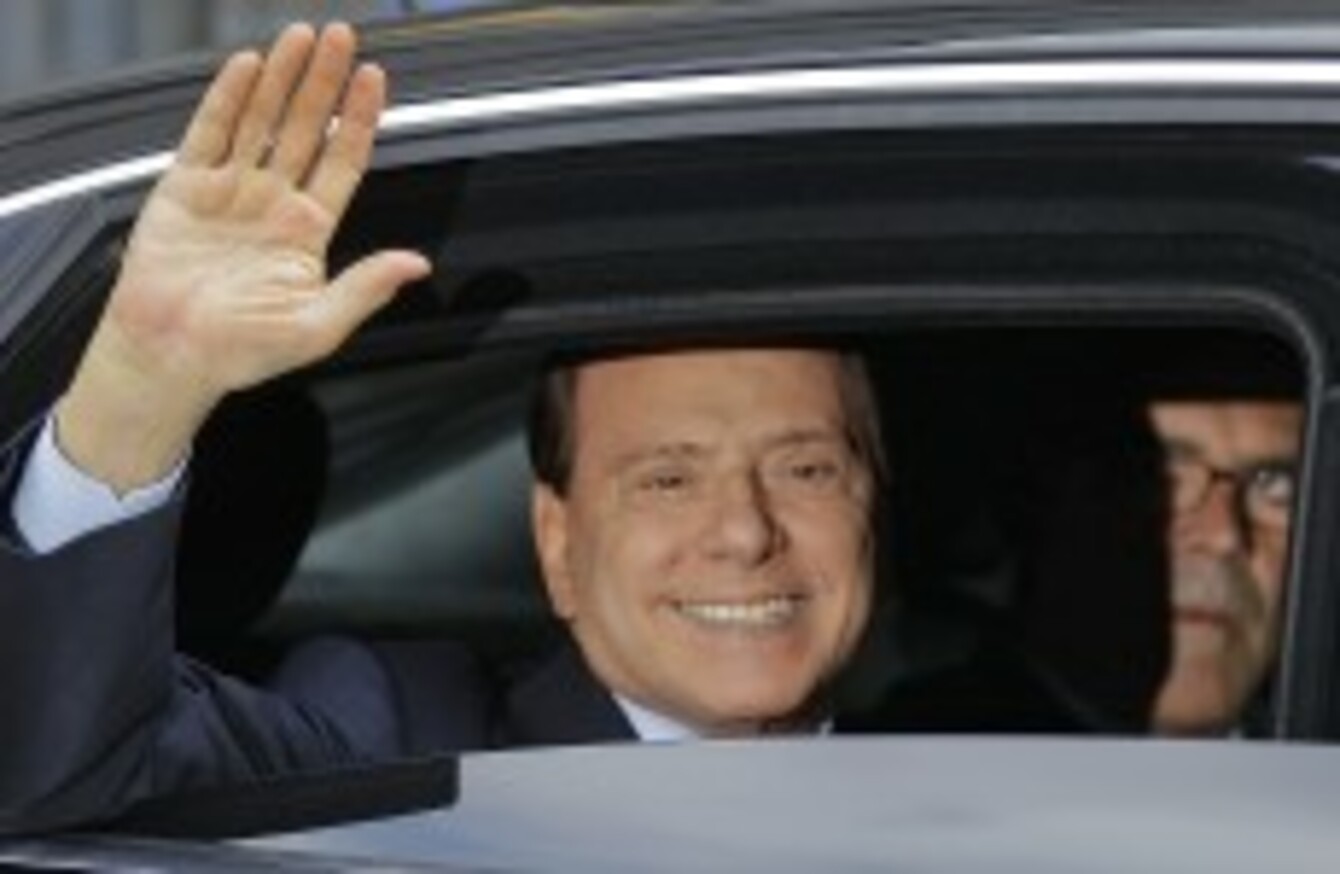 Silvio Berlusconi (File photo)
Image: AP Photo/Luca Bruno
Silvio Berlusconi (File photo)
Image: AP Photo/Luca Bruno
A MILAN COURT today refused to indict Italian Premier Silvio Berlusconi in a tax fraud case involving his Mediaset media company.
The court, however, indicted Berlusconi's eldest son, Pier Silvio Berlusconi, Mediaset chairman Fedele Confalonieri and nine other defendants. The trial is set for 22 December.
The so-called Mediatrade case alleges fraud in the purchase of film rights by Mediaset. Berlusconi has always denied wrongdoing, and magistrate Maria Vicidomini, in throwing out the case, ruled that he had not committed the offence.
Berlusconi's defense lawyer Niccolo Ghedini praised the decision. He said:
Berlusconi had nothing to do with it.
The decision lightens the premier's legal burden, however Berlusconi still faces three active trials in Milan, on charges including corruption, tax fraud and accusations that he paid for sex with an underage Moroccan teen.
The other tax fraud case also involves the purchase of film rights by Mediaset, but for an earlier time frame than the Mediatrade case. In both cases, the defendants are accused of overpaying for rights to show US movies on Berlusconi's TV networks and pocketing the differences.
Ghedini said the decision should also have an impact on the second case.
Berlusconi has proclaimed his innocence in all three active cases, including a corruption trial in which he is accused of ordering the payment of $600,000 in 1997 to a British lawyer to lie in court to protect Berlusconi.
Berlusconi has been the subject of numerous probes, mostly in Milan and related to his business empire, and has accused magistrates of a campaign to oust him from power. In all cases so far he has been been acquitted or cleared when the statute of limitations expired.