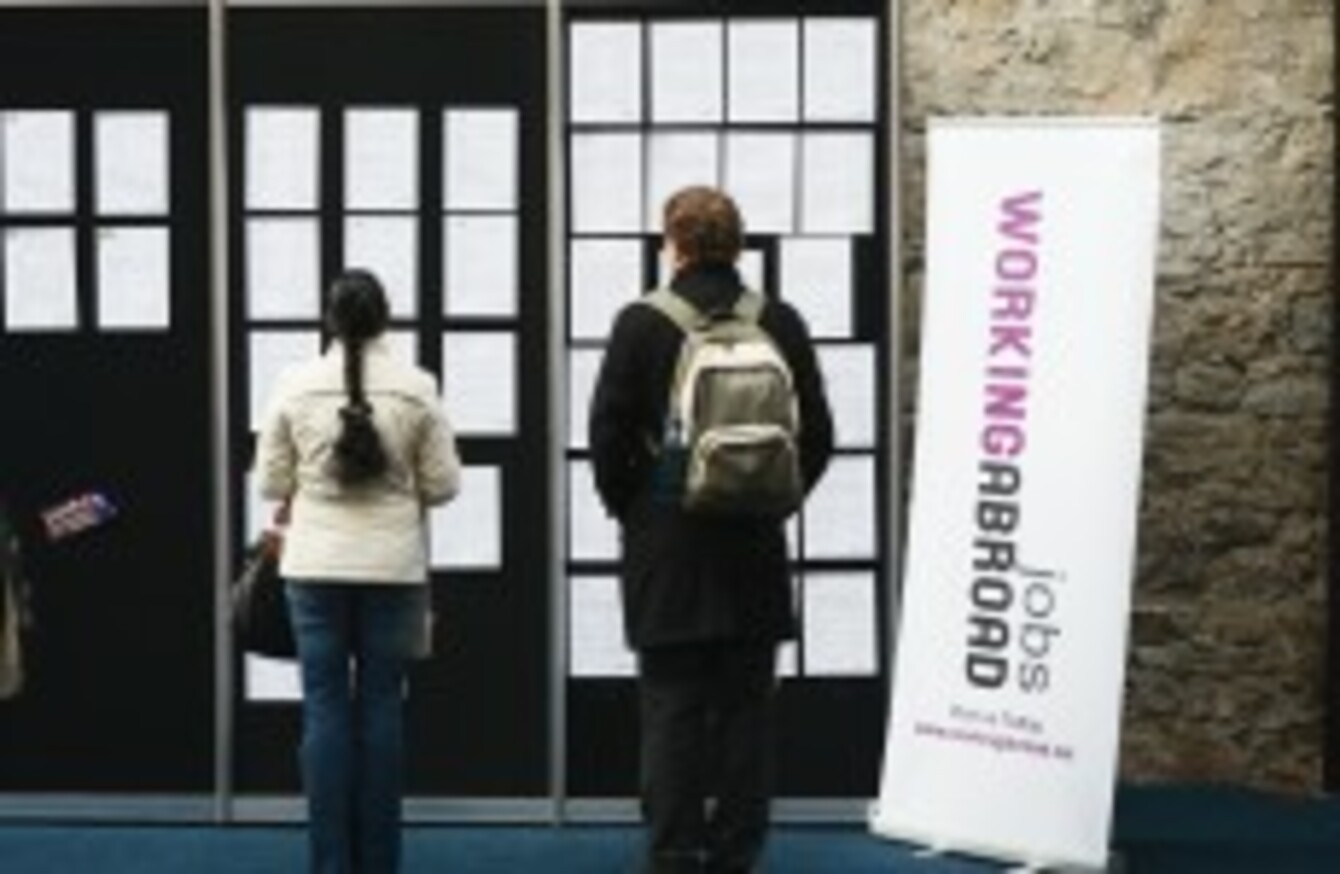 Image: Sasko Lazarov/Photocall Ireland
Image: Sasko Lazarov/Photocall Ireland
IRELAND'S 20-SOMETHING POPULATION has declined by nearly a quarter in the last five years.
Over the last few weeks, we have discussed the impact this has had on Ireland. But what about those abroad?
We asked some emigrants the following questions:
1) How do you see Ireland since you left?
2) Do you plan on coming home?
3) What would make Ireland more attractive to come back to?
Last week's comment by Ann that she would rather live in a place that fell down (Christchurch) than come home provoked a lot of reaction. It was equally weighted, both positive and negative.
Tim*'s story
Tim came home from Australia with his wife two years ago, saying that he would "rather be poor than have opportunities in a different world".
"I honestly think a lot of people in New Zealand and Oz would love to be at home and are trying to convince themselves it's a bad place to be.
"The girl living in Christchurch makes a few very practical points but I can't believe that she would rather have half price GP care and not get to see her nephew every few weeks, go to her 3 best friends weddings if they happen in one year, and get to her mums hospital bed before she passes away.
If she can do that on her wage fair play, but in real life you miss a lot of that most important stuff.
"Me and my now wife left steady jobs in 2009 to go to Australia for change and opportunity to direct our careers when nearly all our peers were clinging to their jobs. The alternative was to stay put, hope for the best and end up wherever the HSE happened to produce a job at the right time for us.
"Instead we went there, got jobs in the areas we were interested in and, against the tide, came home in 2011 and now are both in close to our perfect jobs.
"We're not at the top of our professions, but earning enough to live comfortably and doing work we are interested in. We realised there that if you live there and want to be even a bit happy you have to accept that Ireland is a place you used to live, your family and old friends are people you have a connection to and used to know well, but are not a significant part of your life any more.
And we decided we'd rather be poor with our people around us than have opportunities in a different world.
"I know our industry is less affected than some, for instance I know engineers who want nothing more than home but I think people who live away should not be talking about how terrible Ireland is if they don't believe it. The compensations of living here are less material but more important, in my honest opinion."
CK's story
Married father of two CK moved his family to Canada after he couldn't find work in the construction sector.
"I lived and worked all my life in Ireland.
"In June 2009 I was made redundant after eight years with a large construction firm. At first I thought that I would find another job but after a year of sending applications to companies without so much as a response I decided to try another route.
"Having left school early I decided to take my leaving cert which I duly passed, I thought this would help me find work but it did not. I then attended a FAS course in quality management again to no avail. While on this course I decided to apply for some jobs in Canada.
"In February 2012 I was offered a job in Saskatchewan. I initially had to leave home on my own as you cannot drag your family half way around the world without knowing how things will work out. The morning I said goodbye was gut wrenching to say the least. In the first six months in Canada I went home twice, after my second visit home my wife decided we should all move as a family because living apart was too stressful.
"I have been extremely lucky in Canada in that I have a very well paying job because it is very expensive to live here. Food, clothes and utilities are costly and property prices and rent are quite high. On the other side of the coin we have a life here that we would never have had at home. It is not that we are living the high life but we can afford a yearly holiday and to support our childrens activities.
"I honestly feel that the Irish Government is happy to see me and others like me go.
A good number of my expatriate companions here feel angry and let down. I often hear people say "I would love to go back, but there is nothing there for me". I love Ireland and consider myself a nationalist in the best sense of the word but I feel that those in power knowingly and willingly discarded a generation of people like myself and many others.
"Every day I wake up here I am thankful that I got the chance to try again. A term of sustained unemployment destroys your dignity and self worth. I feel that my life has purpose here and that my wife and children can be proud of me instead of me feeling like I have failed them.
"In the short term I cannot see us returning home. I am not one to say I will never go back as I never thought I would leave.
"It hurts me deeply when some people question the patriotism of people leaving Ireland as I think this sentiment should be aimed at our politicians and put to effect at the ballot box in the next election.
"For now Canada is our home but I really hope that Ireland can be more than just a memory for us in time."
Have you left Ireland? Would you like to come home? Have you come home? Email paulhosford@thejournal.ie with your story.
Read: "I'd rather live in a city that literally fell down than come home"