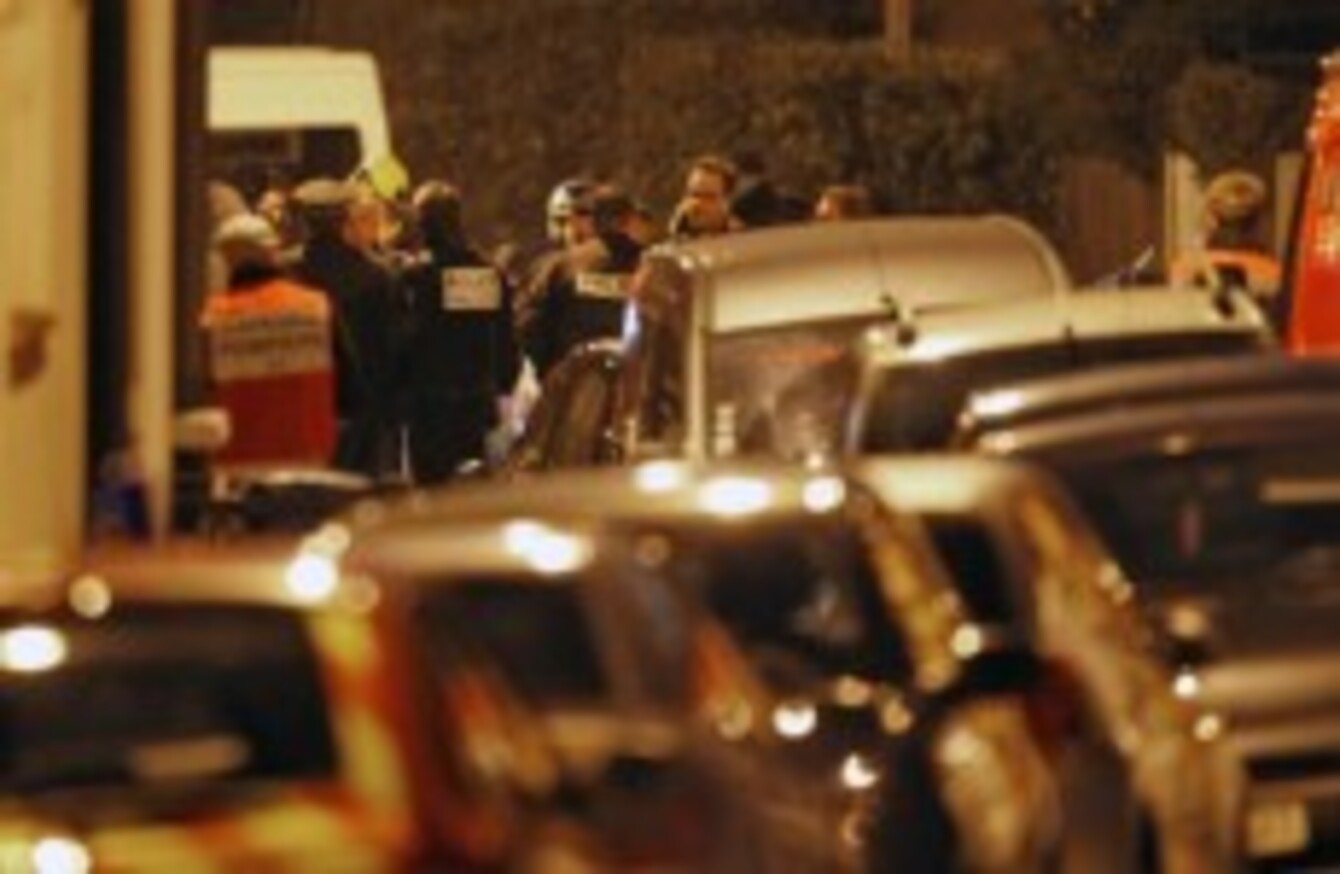 THE INTERIOR MINISTER of France has told reporters that the besieged man, suspected of killing seven people in three separate shooting incidents over the past two weeks, wants to surrender himself at night "to be more discreet".
Sky News reports that street lighting has been switched off in the district of Toulouse where the suspect killer has been cornered by police.
Claude Gueant told France-2 TV that Mohamed Merah appeared to have acted alone in the killings despite his claims that he is part of the al-Qaeda network.
Gueant said that Merah also claimed to have met with the terrorist organisation while travelling in Pakistan last year.
The stand-off is now in its 18th hour and negotiations between the suspect killer and authorities are ongoing. Sky News has also reported that Merah told investigators he was planning to kill another soldier in Toulouse this morning.
France 24 has said that the man holed up in the apartment building has already confessed to the seven murders. On Monday, three children and a teacher were shot dead outside a Jewish school in the northeast of the city. The previous week, three soldiers were killed in two separate shooting incidents. The scooter used in the attacks has been seized by police.
A blog post on the site says:
The neighbourhood is really dark now. Only thing you can see is flashes from cameras from time to time.
He said his motivation was to "avenge Palestinian children".
Prosecutors have said Merah was a self-taught radical Salafi who had been to Afghanistan twice and had trained in the Pakistani militant stronghold of Waziristan.
Three police officers have been injured during today's operation to capture the assailant alive. Authorities say they are ready to storm the building but no sign of this has happened yet.
More to follow…
-Additional reporting by AP