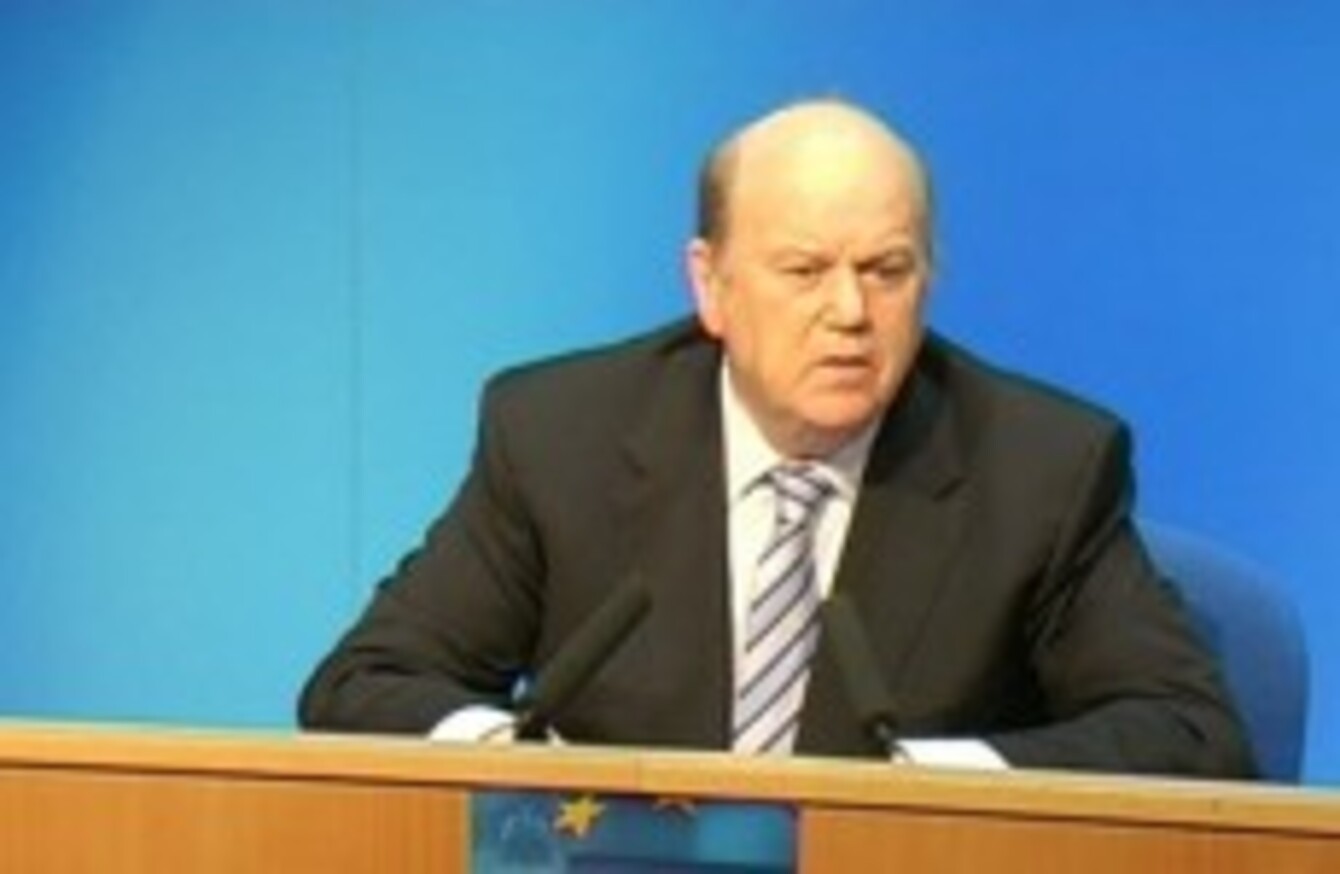 Michael Noonan delivering his Medium Term Fiscal Statement in Dublin this afternoon
Michael Noonan delivering his Medium Term Fiscal Statement in Dublin this afternoon
IN A MAJOR economic speech in Dublin this afternoon, the Minister for Finance announced updates to the government's budget plan for the next four years.
Michael Noonan warned that the gap between government spending and revenue has to be closed or Ireland could still end up like Greece.
An adjustment of €12.4 billion is needed between 2012 and 2015 in order to bridge this gap between spending and revenue – and in his speech Noonan announced that spending cuts will make up €7.75 billion of this, while the remaining €4.65 billion will be raised in tax increases. This will include a property tax, Noonan confirmed.
The Minister refused to rule out cuts for frontline services, but said that the government will attempt to do it in a "fair and equitable" manner without targeting the vulnerable.
He said that he understood that citizens are feeling the pain, and described the current European instability as "a challenge".
Noonan said that the government's main priority is getting people back to work.  He noted that the Irish economy has started to expand once again and that GDP is expected to increase by roughly 1 per cent this year, fuelled by strong exports.
In an effort to stimulate the tourism industry, the VAT reduction introduced in the last Budget will remain.
The speech was the first in a series of budget-related announcements in the run-up to Budget Day on 6 December.