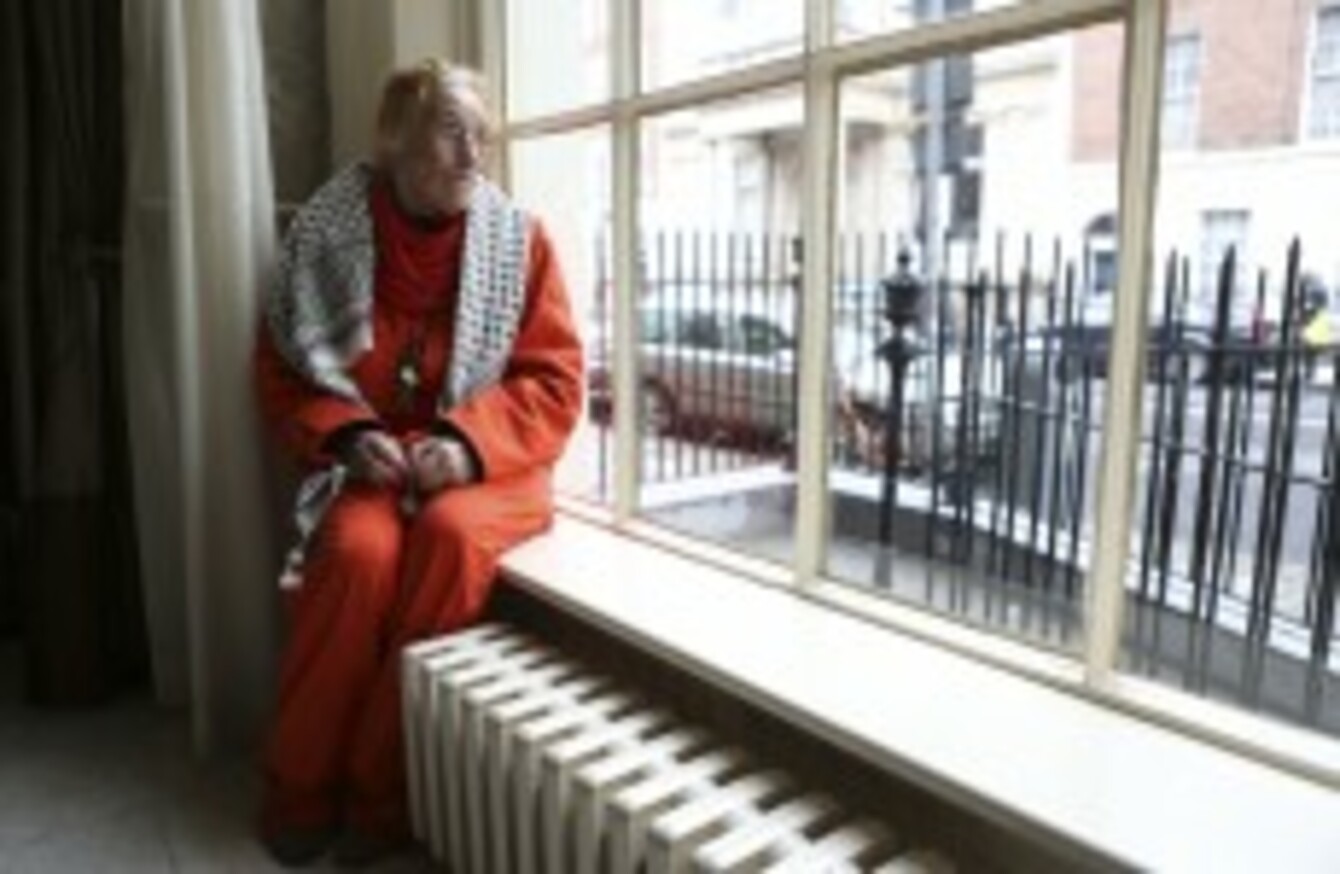 Margaretta D'Arcy
Image: Sam Boal
Margaretta D'Arcy
Image: Sam Boal
ACTIVIST MARGARETTA D'ARCY, who was jailed this week over activities at Shannon Airport, is abstaining from food at Limerick Prison.
The 80-year-old artist and filmmaker was initially given a two-week suspended sentence and fined €100 for an unauthorised incursion into Shannon Airport in September last year.
But she was sent to prison after refusing to sign a bond stipulating she would act lawfully and would not enter the airport again.
It's D'Arcy's second spell behind bars this year, after she served nine and a half weeks of a three month sentence for a similar conviction.
Speaking to fellow peace campaigners from the Shannonwatch group at Limerick Prison yesterday, D'Arcy said she was abstaining from food for a number of days in solidarity with the victims of war, and in particular the people of Gaza.
She also called for "international law be upheld at Shannon Airport in order to end Irish complicity in torture and unjustified wars" according to a statement from the group.
"It would appear that our politicians are not always happy to see the law being implemented," D'Arcy said, according to the statement.
The Garth Brooks debacle has shown this.
"And it has shown that politicians are quick to intervene when they think there is a problem resulting from the implementation of a law.
"But in the case of Shannon there are much more serious matters at stake that a few concerts – laws are being broken.
And yet the main political parties or the Taoiseach will not intervene.
Speaking to TheJournal.ie, Shannonwatch campaigner John Lannon confirmed that D'Arcy's protest was "not a hunger strike".
He said he expected her to continue the protest "probably until Tuesday".