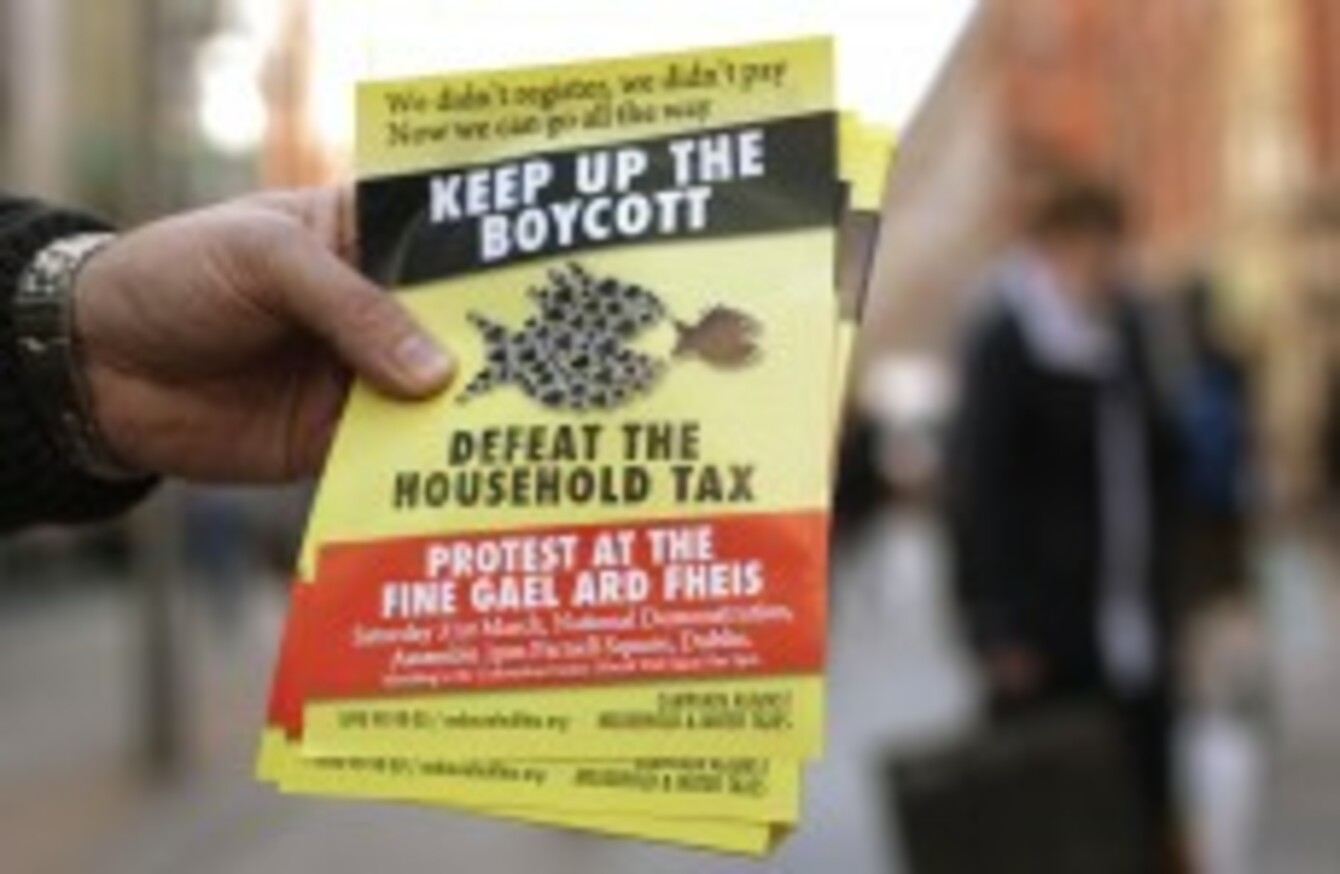 Image: Niall Carson/PA Archive/Press Association Images
Image: Niall Carson/PA Archive/Press Association Images
MAYO COUNTY COUNCIL has come under fire today after becoming the first local authority to issue court summonses over the non-payment of the household charge.
According to the Irish Daily Star, a number of court dates have been set for the coming weeks.
Sinn Féin TD Brian Stanley has condemned the move, describing it as "bully boy tactics" by the council.
"This course of action will prove to be a disaster for the government," he said. "It will create outrage amongst the public."
He said the €100 fee, which is a predecessor to the imminent Property Tax, has the potential to criminalise hundreds of thousands of law-abiding citizens.
About one in four home owners in Mayo have failed to pay the charge.
Independent councillor Frank Durcan told TheJournal.ie that the Government continues to waste money "hand over fist" on this issue.
"People are being insulted. They are already very annoyed at being asked to pay something they have already paid," he said, referring to earlier scandals of letters being sent to those who had already complied with the charge.
Commenting on the court dates, he said, "There are a lot of people who simply do not have the money to pay. People haven't got the money anymore."
Fine Gael councillor and Mayo County Council chairman Cyril Burke told TheJournal.ie that "we will have to see how the courts deal with the cases coming before them".
"People are expected to uphold the law," he said. "And for those people that aren't in a position to pay, there are avenues to go down."
The national compliance rate is now up to 66 per cent with just less than 1.1 million of the 1.6 million households paid up.
Donegal remains the county with the lowest payment rate – only 34,955 of the 65,331 eligible homes have paid or sought a waiver. This means a 54 per cent compliance rate, well below the average.