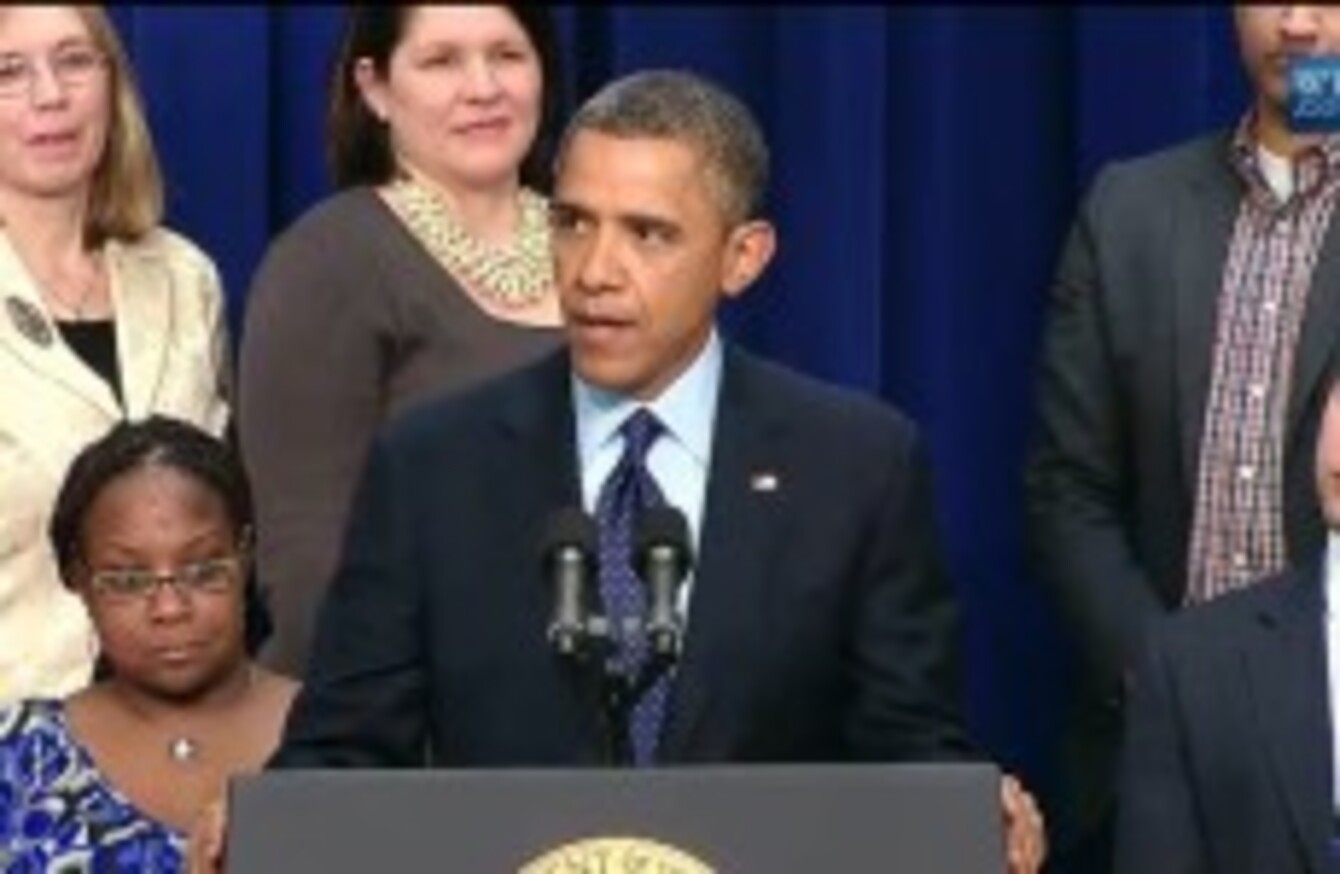 Image: White House Screengrab
Image: White House Screengrab
US PRESIDENT BARACK Obama has said an agreement to avoid the so-called 'fiscal cliff' which would see Americans hit with a significant tax hike tomorrow "is within sight" but "not done".
Speaking in the White House this evening, Obama said he needed to "talk on the progress being made in Congress today".
The fiscal cliff is a series of tax rises and spending cuts which are automatically due to come into effect on 1 January.
He said that preventing the tax hike from being implemented tomorrow has been his "top priority".
"There are still issues left to resolve but I am hopeful that Congress can get it done. But it's not done."
He said that part of the reason he made tonight's speech was to emphasise to Congress that this is a "pressing concern" on people's mind and that they need to be focused on middle-class Americans "looking for a fair shot".
He later joked that the current Congress usually use up "every second" it is give to remedy a problem.
Obama explained to the audience that in the live address that although he would like to see a "grand bargain, a bigger deal", it was "too much to hope for at this time". He said that the solution to America's budget and deficit problems would likely come in stages and steps.