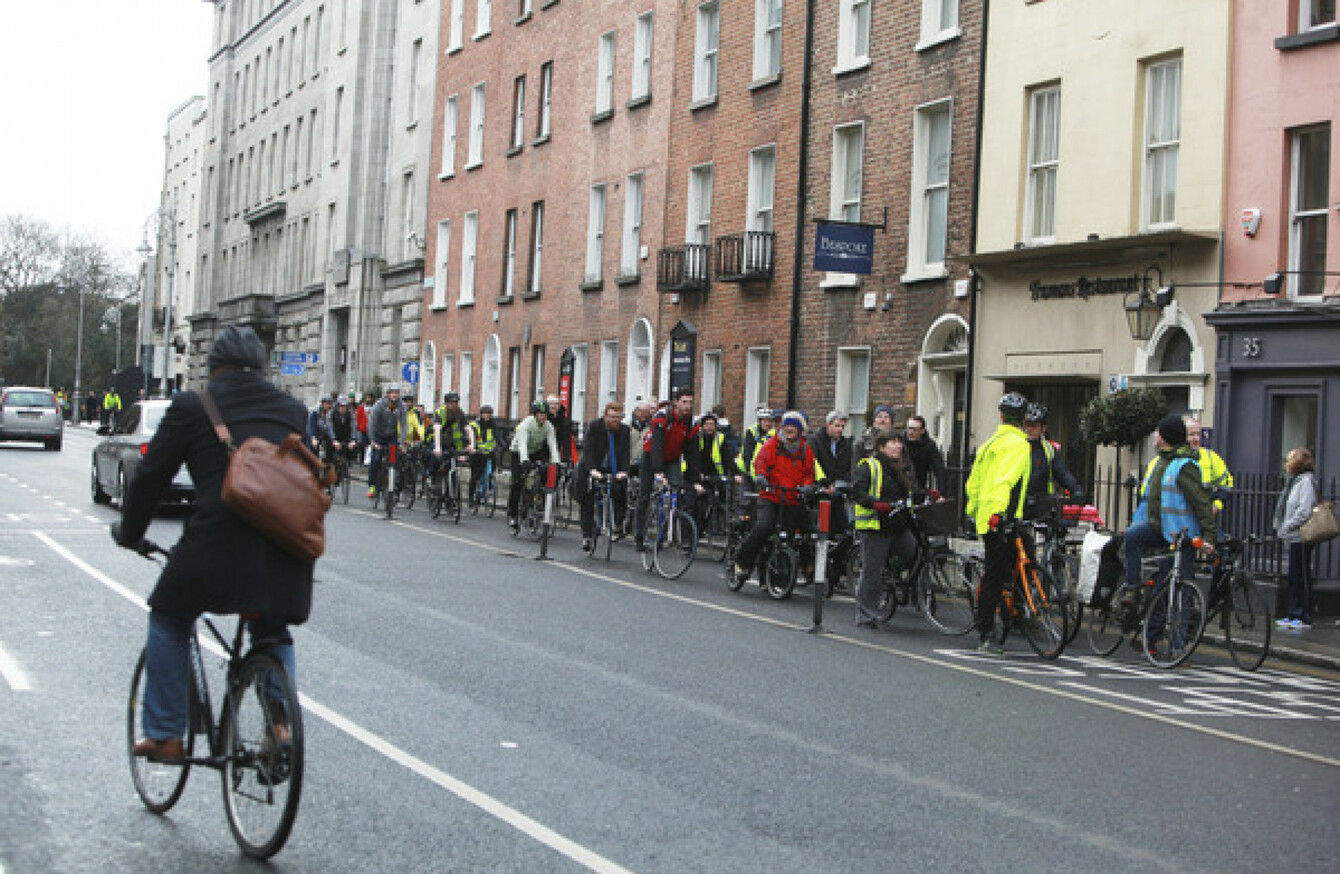 CYCLING IS DUBLIN city is expanding.
It was announced yesterday that 15 new DublinBike stations will be installed in areas spreading out from the centre.
There have been calls for the bike rental scheme to be expanded further into the suburbs, as the city centre moves towards restricting more motor vehicles.
Cycling is better for the environment and reduces traffic congestion.
However Dublin and other cities have long been criticised by advocates as not being safe to cycle in.
Many roads don't have dedicated cycle lanes in the city and the country, with cyclists sharing lanes with cars and buses.
On the other side, there is a growing number of people ditching cars for the bike.
But would you?
Today we're asking, Poll: Do you feel safe cycling on Irish roads?

Poll Results: