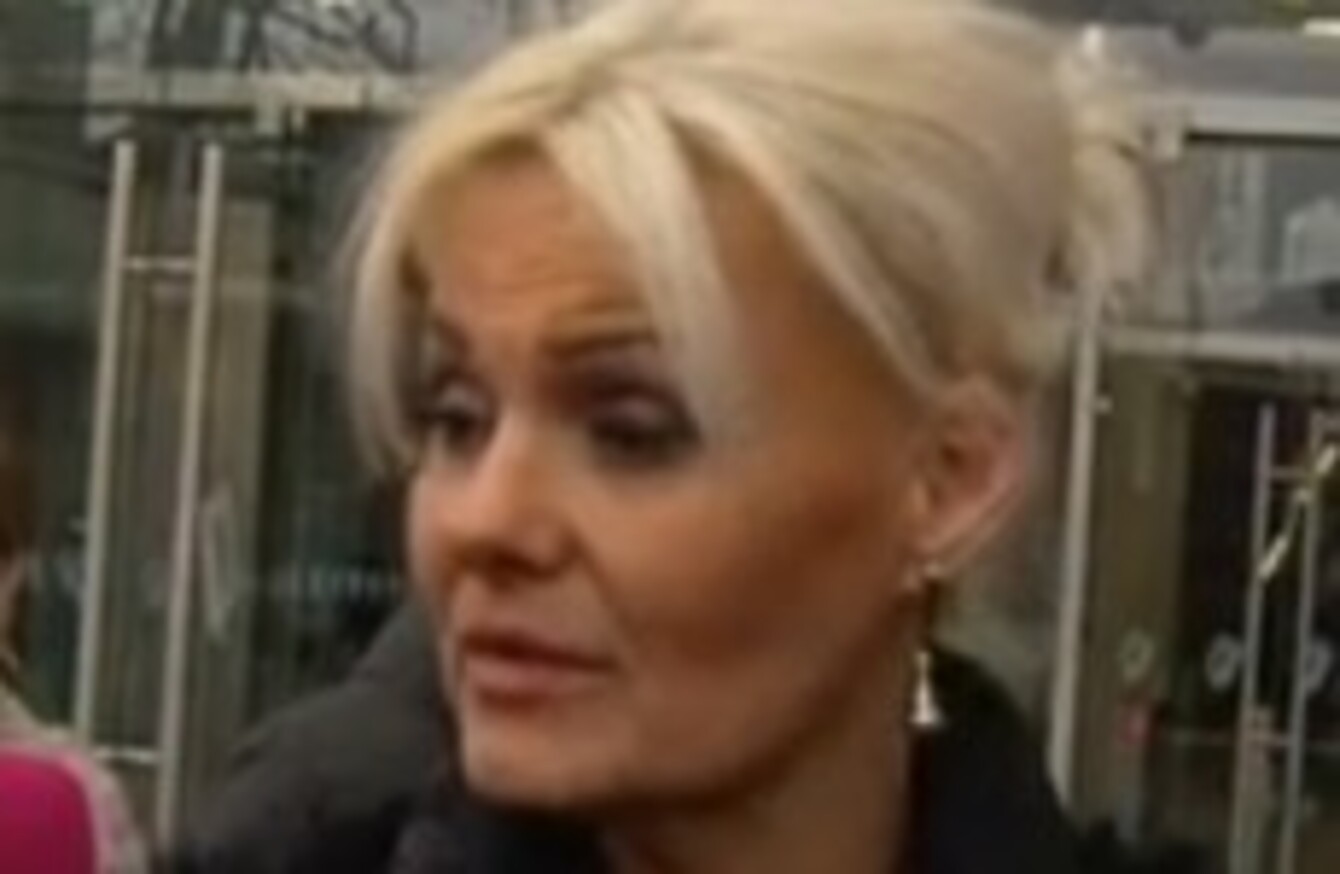 Fiona Doyle on RTÉ News.
Image: RTÉ News
Fiona Doyle on RTÉ News.
Image: RTÉ News
THE DAUGHTER of rape victim Fiona Doyle has revealed that the Taoiseach has not contacted the family, despite indicating he was willing to do so, following the controversial sentencing of her mother's rapist earlier this week.
Patrick O'Brien, the father of Fiona Doyle, pleaded guilty to charges of rape and indecent assault of his daughter over the course of ten years on Monday. Justice Paul Carney sentenced the man to 12 years in prison but suspended the final nine years and released O'Brien on bail pending an appeal.
Speaking on Newstalk's Breakfast programme this morning, Kristel O'Brien, Fiona Doyle's daughter and spokesperson, said that her mother had been left "heartbroken" by Monday's sentencing – which saw her father walk from court following his conviction.
She also revealed that no-one from the Taoiseach's office had yet contacted her mother to set up a meeting to discuss sentencing in Ireland.
"There's no justice for victims," she told Newstalk. "The whole court system is an abuse of victims."
O'Brien, 72, has been called to appear again at the Central Criminal Court this morning.
Supporters of Fiona Doyle and other sexual abuse victims in Ireland have organised two protests for Saturday, 26 January. The first will be held at 12.30 pm at Leinster House, the other in Fiona's hometown of Bray.