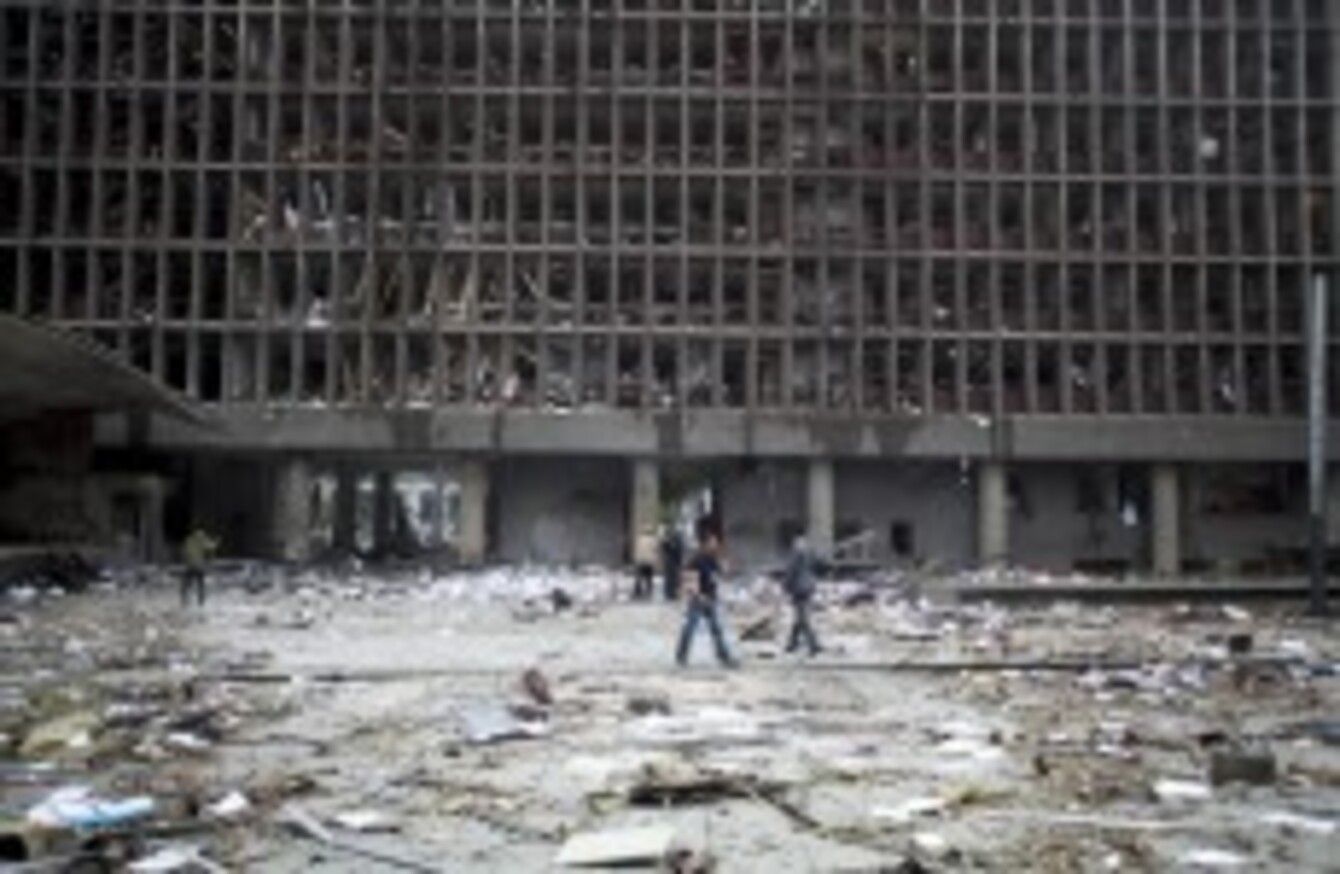 Image: Fartein Rudjord/AP/Press Association Images
Image: Fartein Rudjord/AP/Press Association Images
POLICE IN NORWAY have said that they are continuing to investigate witness reports that another gunman may have been involved in yesterday's shooting on the Norwegian island of Utayo.
In a news conference this evening police said that witnesses were still being interviewed and that the search for bodies on the island is continuing, with four people still unaccounted for.
Ninety-two people are now confirmed dead – seven in an explosion in the centre of Oslo and 85 on the island of Utayo.
It's also been confirmed that there are still undetonated explosives around government buildings in Oslo, and that there are bodies and body parts in the buildings.
Police have said that the buildings are fragile and too dangerous to search. A spokesperson said that there is likely to be more fatalities confirmed.
The bomb which exploded yesterday has been described as a "very powerful car bomb".
Referring to the suspect, who is currently being questioned, a police spokesperson said that it was "very difficult to say" if Anders Behring Breivik had acted along or as part of a network. Some witnesses have reportedly said that there was a second gunman on Utayo.
The names of any of the victims won't be released until police have finished their searched on the island. Police have said that some of the dead are "very young".
Forensic experts are currently going through the computer of Anders Behring Breivik, who has been charged with acts of terrorism. Dialogue with Breivik since his arrest has been ongoing. Police have said that he surrendered immediately when he was confronted on Utayo.
Police have also said that shooting on the island lasted almost 90 minutes.