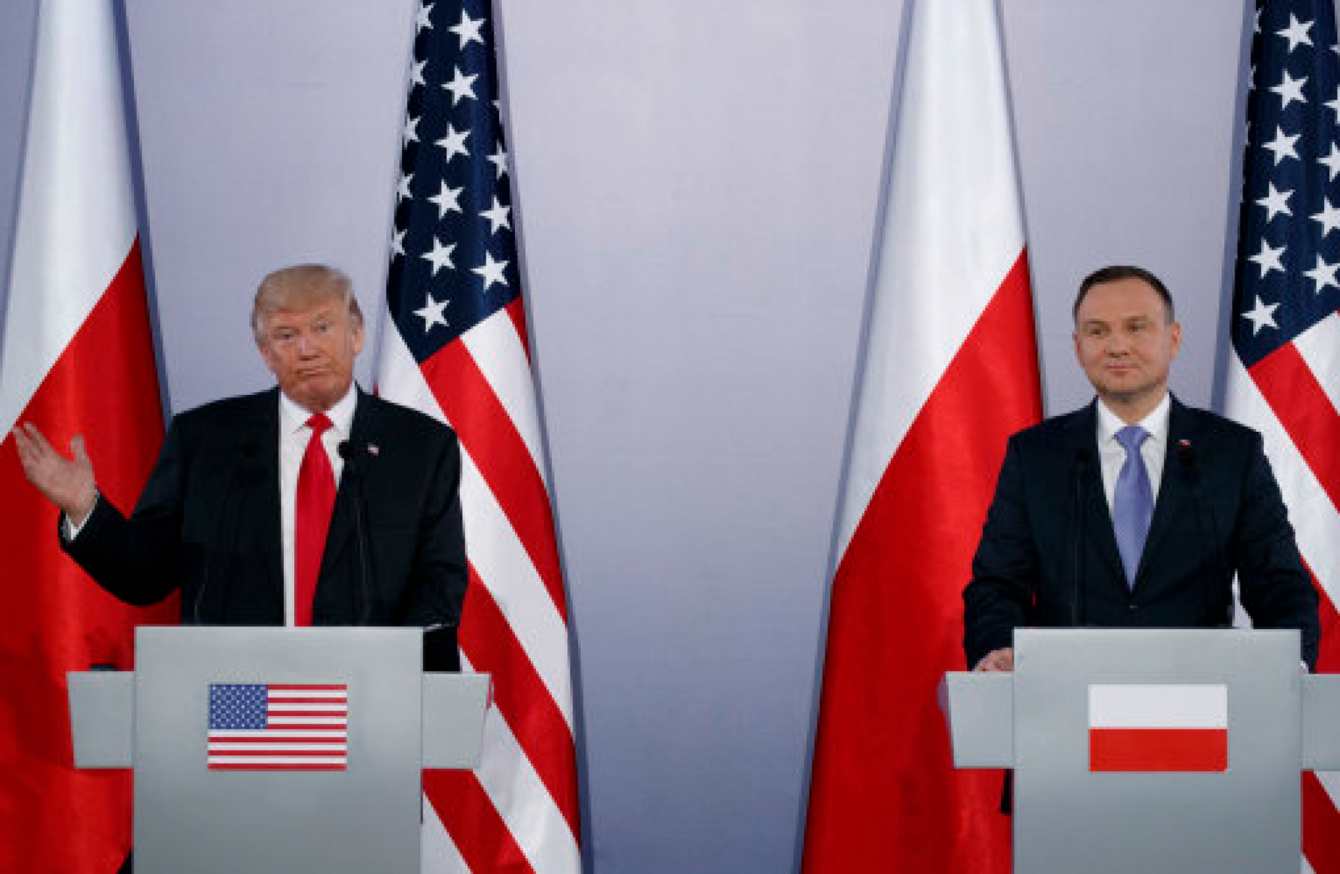 Image: Evan Vucci via PA Images
Image: Evan Vucci via PA Images
US PRESIDENT DONALD Trump says Russia 'could have' interfered with the 2016 US election.
Speaking just a day before he meets Russian President Vladimir Putin at a G20 summit, Trump offered rare criticism of Russia's behaviour, describing Moscow's actions as "destabilising" during a visit to neighbouring Poland.
Trump said the United States was working with its allies to counter "Russia's actions and destabilising behaviour".
He also lashed out at North Korea's military sabre-rattling, calling on the global community to ensure there are "consequences" for Pyongyang's belligerence and warning that he is considering a "severe" response.
"I call on all nations to confront this global threat and publicly demonstrate to North Korea that there are consequences for their very, very bad behaviour."
The United States has warned North Korea it has 'considerable military forces' and is ready to use them. Speaking this morning, Trump said:
I have pretty severe things that we're thinking about … that doesn't mean that we'll do them.
The US has pushed for tougher sanctions on North Korea at the UN Security Council, warning the isolated regime's launch of an intercontinental ballistic missile had drastically narrowed the path for diplomacy.