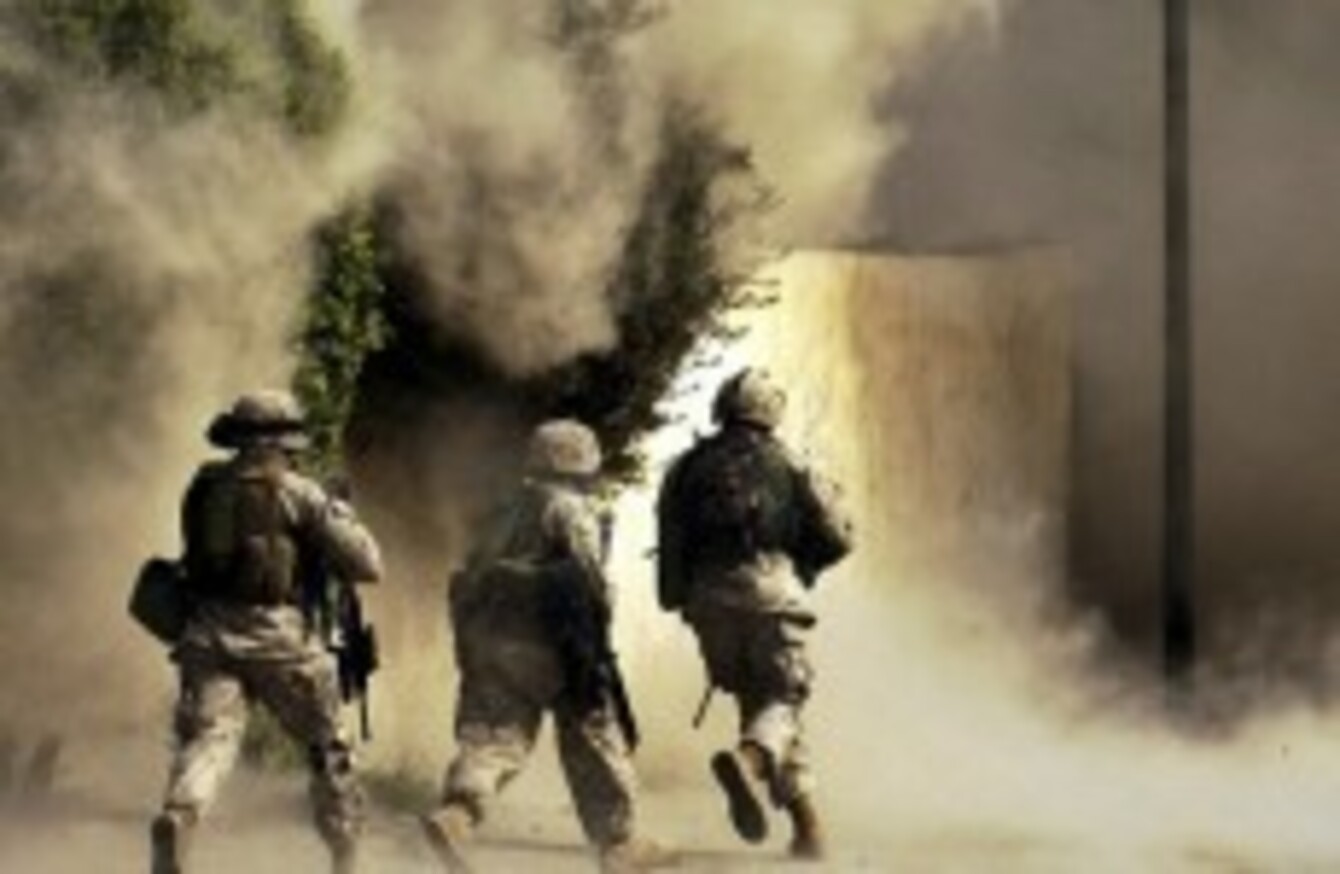 File photo of US Marines.
Image: Jim MacMillan/AP/Press Association Images
File photo of US Marines.
Image: Jim MacMillan/AP/Press Association Images
THE US MILITARY is investigating a video posted online this week in which US marines appear to be urinating on the corpses of Taliban militants in Afghanistan.
The US Marine Corps said in a statement that it had not yet verified the authenticity of the footage, nor its origin, but said that the "actions portrayed are not consistent with our core values".
The video was posted to the Live Leak website yesterday, but it is not clear when or where it was filmed.
The footage shows what appears to be four US Marines urinating on three corpses. One says: "I love this part", while another quips: "Have a great day, buddy!"
One of the soldiers also checks that the incident has been caught on camera.
Al Jazeera reports that the Taliban has responded with a statement criticising the incident and saying that this was not the only example of horrific actions by US soldiers in Afghanistan:
(Warning: video contains images some may find disturbing):
[embed id="embed_1"]
(video via AlJazeeraEnglish)
The Council on Islamic-American Relations has accused the soldiers of committing war crimes by desecrating corpses as depicted in the online footage, the AP reports.
Despoiling the dead is in breach of the Geneva Convention.
A number of US soldiers were reprimanded and imprisoned after images emerged in 2004 of them mistreating prisoners at Iraq's Abu Ghraib prison.
- Additional reporting by the AP