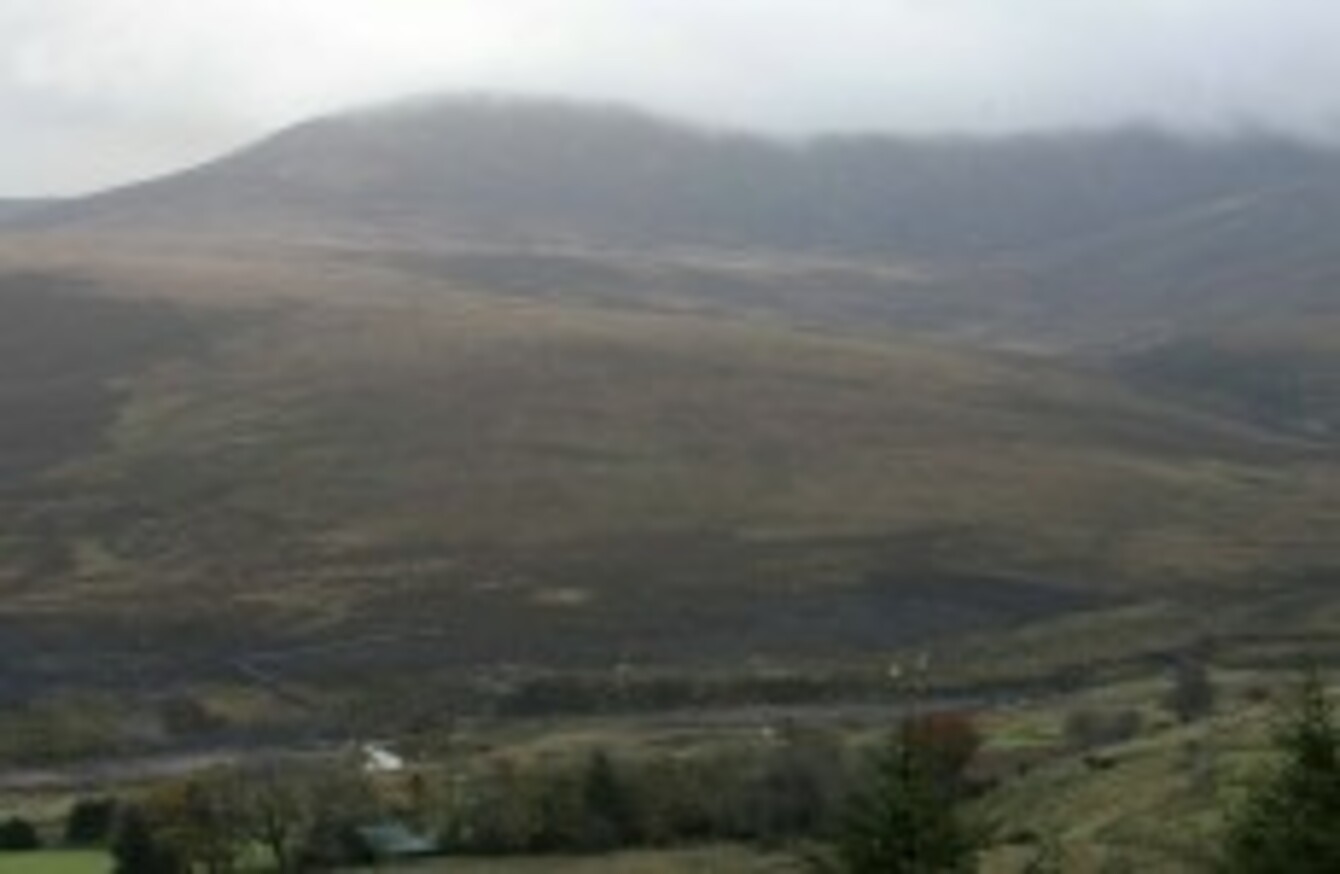 Image: [File photo] Eamonn Farrell/Photocall Ireland
Image: [File photo] Eamonn Farrell/Photocall Ireland
MOUNTAIN RESCUE TEAMS were in action overnight to rescue a group of 11 hikers who became stranded on the mountains during miserable weather conditions yesterday.
11 members of a Dublin-based hiking club got into difficulty after a trek in the mountains beginning at Glenmacnass waterfall.
The group had begun their walk at around 11am but were left stranded on the wrong side of a river which had swelled in the heavy rainfall.
The group had continued upstream to find a safe crossing but called for assistance at 7:30pm when it became clear they could not find a safe crossing.
A full rescue was initiated at 8pm, with over 40 members of teams from the Dublin and Wicklow and Glen of Imaal called to a location just south of the Sally Gap.
The rescue conditions were made more difficult by the fact that the terrain made radio communications even more difficult, meaning a radio relay station had to be established at a high point.
When the group were found, members were treated for minor injuries and given hot drinks and food.
Extreme weather held up the rescue until the early hours, when a break in the weather at around 4:30am allowed rescue volunteers to begin moving the hikers to safety. The rescue was completed at 6:30am, when the group were given a precautionary assessment by a HSE ambulance crew.
Earlier in the day, volunteer teams walking in the mountains came across a family of five who had been left stranded on Djouce Mountain after the sudden onset of heavy winds and lashing rain.
The family were taking shelter from the weather behind a wall, and were assessed by a mountain rescue medic who provided them with warm clothes, food and and an escort across a river to a forest track, where they were brought back to their cars.