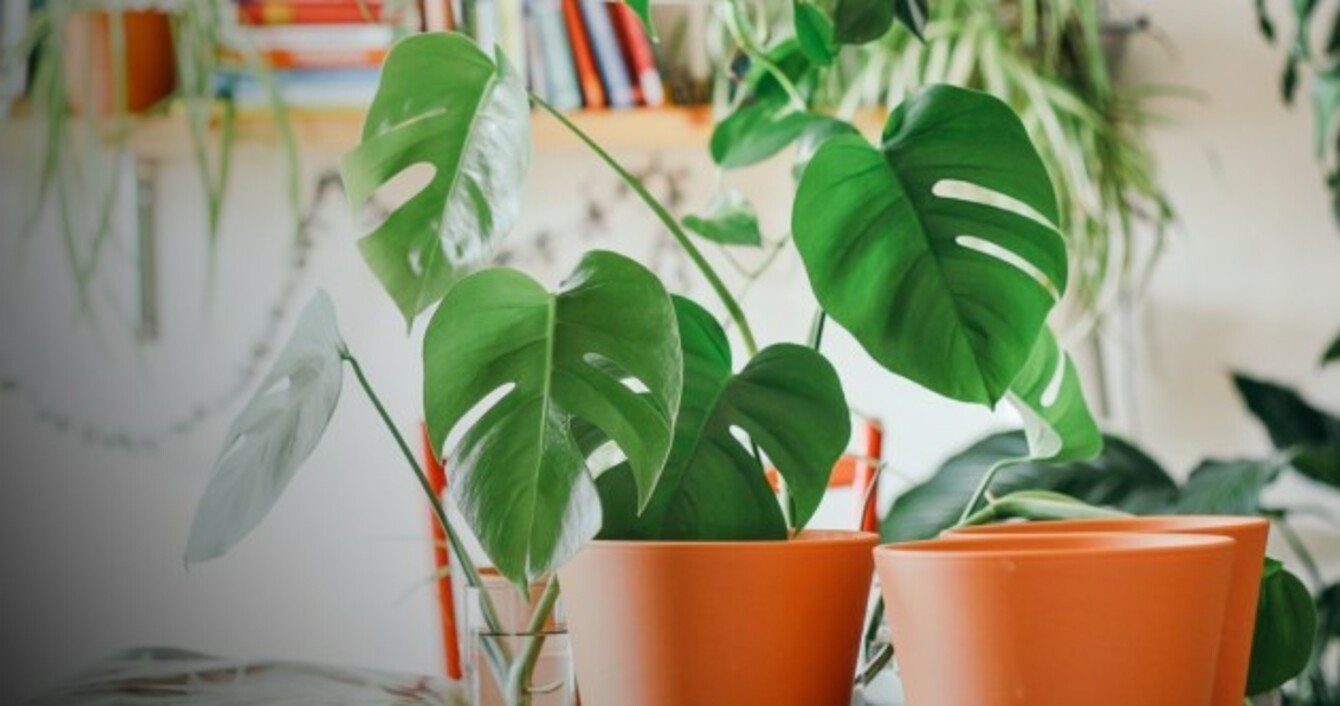 Image: Unsplash
Image: Unsplash
AS WE ARE now more than halfway through the year, it's a good time to separate the decor chaff from the decor wheat.
Every year brings with it a swathe of new decor trends, some of which become overdone or have a short lifespan, and some that manage to transcend the very definition of "trend", becoming a mainstay of every stylish home.
As an interior stylist and co-founder of GAFF Interiors, I've noticed a common problem with trends. The reason some styles of furniture, paint shades or prints end up filed in the "done and dusted" aisle is because they're taken on with far too much enthusiasm by homeowners and designers, meaning that by the time the dust has settled, we're already sick of them.
Remember when it seems every piece of kitchenware on sale was made from copper? Or when hanging Edison-style bulbs started to pop up in homes, cafés and bars?
My advice? Even if you fall in love with a trend, stay well away from saturation point. By dipping into it with perhaps one key purchase (rather than swapping out all of your good saucepans for copper replacements), you'll find the longevity of your home's interior style will increase.
By exercising restraint, you'll be less likely to want to change everything up in a year's time, and you'll also wind up with a more individual aesthetic at home. A style that's personal to you and full of character, rather than lifted straight from a showhouse.
Whether you're on the bandwagon or not, it's always handy to know which styles and items have the most sticking power. Here are five decor trends from 2019 that I think are here to stay – and three fads that have breathed their last.
Here to stay…
1. Gallery walls
This one stands the test of time because it can be interpreted in so many different ways. You can arrange frames of different sizes in a higgledy-piggledy manner or keep things very uniform. You can mix and match different artworks or instead opt for only photographs. In general, I'm seeing homeowners getting more confident when it comes to styling their walls.
2. Mixing and matching dining chairs
After one too many chair trends, 2019 has been the year of mixing things up. Literally. Maybe you'll pair two of your grandmother's wishbone chairs with something more modern. Maybe you'll come across one hot pink neon chair that would be overkill if you bought six in bulk, but that looks just right on its own. This is another trend to transcend and best of all, you can update your home's look one chair at a time, should the mood for a change strikes you.
3. Sustainably sourced homewares – and less stuff in general
If there's one word on the tip of everyone's tongue this year it's sustainability. From fashion to food and home living, the concept of 'less is more' is no longer niche, it's something we're urged to get on board with. Though the primary goal is to opt for more eco-friendly materials at home and save on energy where possible, the sustainability movement has also had an effect on aesthetics too.
At home, we just want less stuff; we want less but better. This is particularly evident when it comes to your sofa and its scatter cushions, in particular. Gone are the days of having enough cushions with which to build a fort, and all of the matching to perfection. In 2019 I've seen homeowners making more considered choices, investing in just one or two unique cushions for a large sofa and not giving a hoot if they match or not. The eclectic aesthetic is here to stay but it's cluttered counterpart is dead and gone. Time for a clear-out.
4. Statement plants
Rather than opting for lots of little plants – leaving you with no surface space for the things you really need. This year has been all about the larger statement plants – such as Mother In Law's Tongue or monstera deliciosa (the Swiss cheese plant). Lush large-leaf plants have taken over from the tiny cacti and succulents of years gone by and as one of the easiest ways to inject life and style into your home, they're staying put. Pop yours into a neutral floor planter and you're good to go.
5. Neutral walls
Instead of cooler greys, think warm blush and rich cotton tones or even pale mint.Get comfortable with the softer, more neutral and somewhat feminine colour palette of 2019; I think it's here for the long-run. Paired with maximalist art, these blank canvas colours will go the distance.
Time to say goodbye to…
1. Wall prints featuring quotes
While gallery walls are on the up, one trend I am tiring of is minimalist typography wall art – you know the ones, with bold or cursive type on a white background, making your wall look like a Pinterest board of motivational mantras. If you must lean in, choose one you love, and mix it in among other more maximalist pieces.
2. Botanical prints on soft furnishings
Botanical prints on bed linen, cushions, sofas and even wallpaper were done to death these past few years and it's a look that now feels jaded. Stylish homeowners are paring back on the prints and patterns in general – tying in with the less is more approach.
3. Bold feature walls
After decades of nauseating magnolia, decor trends took a sharp turn in the direction of bold paints: graphite greys, racing greens, teal blues and inky navies. Irish homeowners wanted our walls to be moody and more masculine and by God did people love a striking feature wall. But much like the saturation of copper, all those teal living rooms are already starting to feel outdated. Especially when married with an overload of brass accessories. If you're still loving your bold walls, soften the look with less of the brass and more natural or textured finishes.