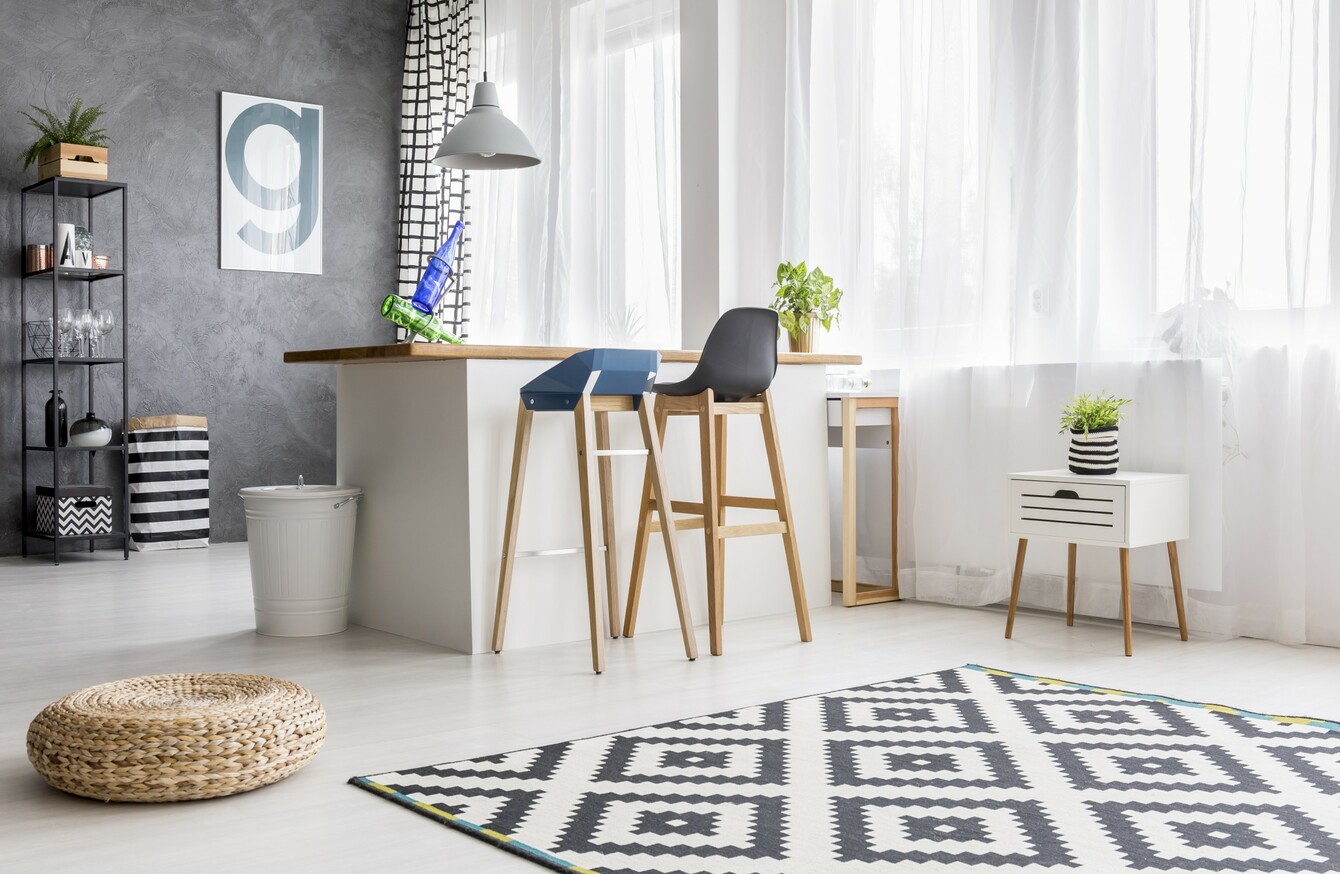 Image: Shutterstock/Photographee.eu
Image: Shutterstock/Photographee.eu
 LOT HAS changed when it comes to home waste systems, particularly as living with less rubbish is what more and more of us are striving to achieve.
So, here are six beautiful rubbish bin options that won't let your interiors taste go to waste.
1. Four legs good: A bin is a kitchen necessity, but if one is bought purely based on function, it's rarely good-looking. Here, @by_tita_ has one that's  pretty but will still get the job done. Standing on four detachable legs, this Brabantia Bo Touch bin is easy to mix with modern as well as classic interiors schemes.
Find this exact model at Arnotts.
2. Put a lid on it: As composting becomes a top priority for anyone on the zero waste train, a bucket that's easy to carry is a must. @thehealthyhometherapist keeps one on her kitchen counter to collect any food scraps as they cook. Lined with newspaper, the bag should be compostable, too.
Find a handy compost bin with a lid and handle for carrying outside at Made.com.
3. Part and parcel: Keen recyclers will be on the right track with this @josephjosephofficial model which will make separating rubbish a cinch. Large enough for a busy family home, it's sleek when closed and comes in a variety of colours to match the space.
Find the Totem 58 litre waste and recycling bin at Currys.ie.
4. Don't touch: Tech in the home is forever improving and advancing, and motion sensors on general waste bins make perfect sense to avoid the spread of germs. @ninestarsau keeps once in easy reach of the island but it isn't an eyesore. 
Look to Argos.ie for a similar Morphy Richards design.
5. Sleek look: Encouraging proper waste habits might require a bin that's hard to ignore. @wesco_official are known for bright colours and their sleek, curved designs can take pride of place – but won't stick out like a sore thumb.
Find the Wesco Push Boy with two compartments on Checkfrank.ie
6. Hidden away: If you're already an avid recycler/composter there may not be a need to make the bin a feature in the room. Integrated accessories allow for more floor space, too. @ambition_kitchen keeps this space streamlined with hidden bins in the cabinet.
Check out The Panelling Centre for a selection of integrated bins for cabinets of different sizes.