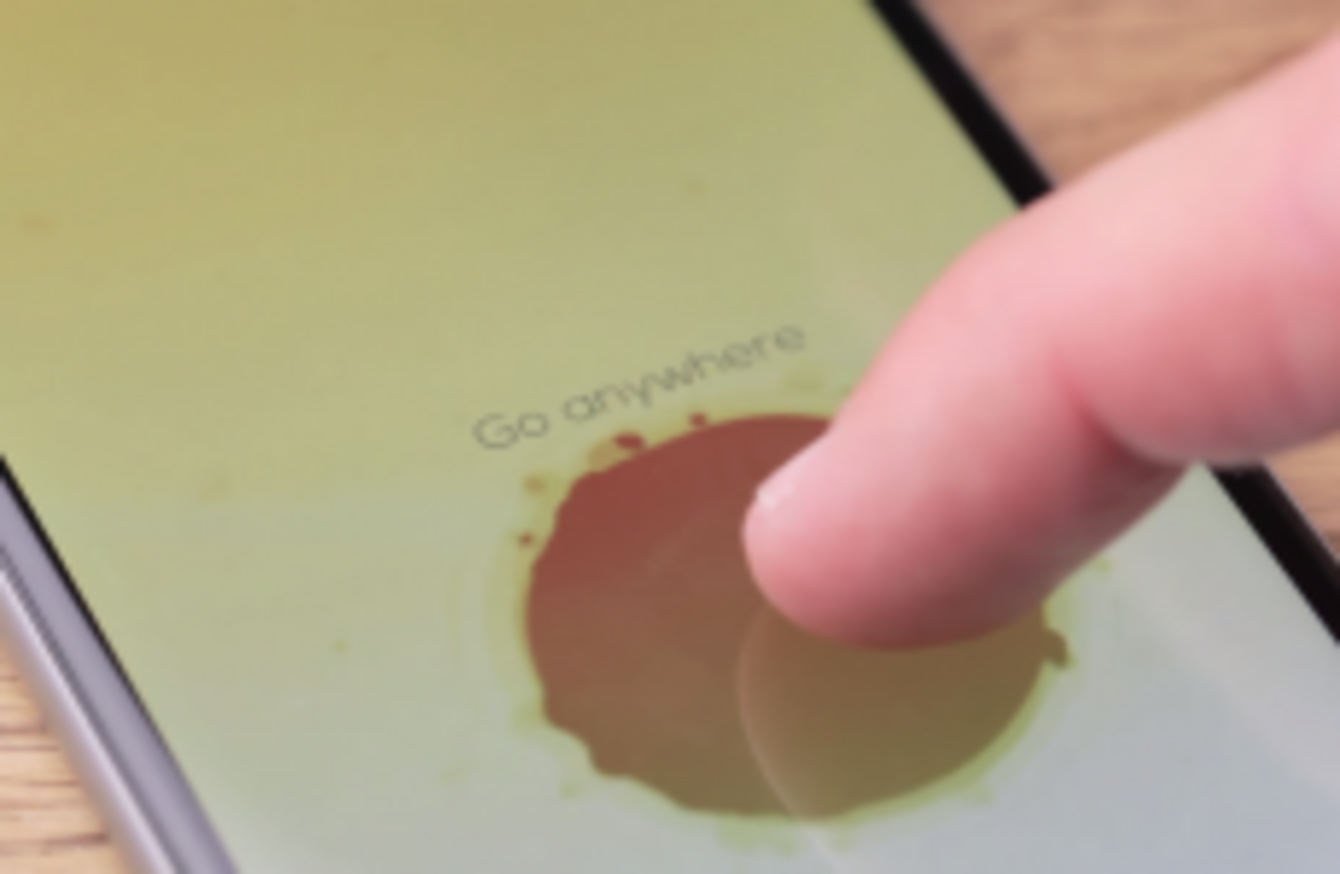 This might not look like it could be relaxing, but it's more effective than you might think.
This might not look like it could be relaxing, but it's more effective than you might think.
EACH WEEK, WE highlight five apps that are worth downloading for your smartphone and tablet. There are a lot of apps released on a daily basis, but not all of them are worth paying attention to.
This week features password managers, blocky adventures in dungeons and a real way to help you relax.
Lookmark
For: iOS (& Chrome)
Cost: Free
- Do you ever come across apps on your desktop that you would like to download but later forget or can't download as you don't have enough space?
- That's what Lookmark is about, a way for you to bookmark apps on your desktop or iPhone/iPad so you can download it later.
- While it's handy to use just as an iOS app, it really useful when you start using the Chrome extension. It detects app links on your page and allows you to bookmark them quickly. It arrives as a notification which you swipe to install.
- You can set it so bookmarked apps download automatically, when you connect to WiFi. This ensures you don't forget about them if you're away the entire day.
- If you're forgetful or just come across numerous apps that you can't download straight away, this will come in useful.
Meter
For: Android
Cost: Free
- It's probably a bit of a stretch to call this an app. Really, it's a live wallpaper but it's an interesting experiment from Google's Creative Lab.
- Meter creates live wallpaper based on three things: notifications, WiFi signal, and battery life.
- Each one is represented by its own shape and reacts to how you hold the phone. For example, battery is represented by a ball and rolls around whenever you turn or twist your phone.
- The visualisations are very simple, but it's a nice overview of some of the more commonly checked sections of your phone.
- If you're getting bored of your standard wallpaper, you may as well replace it with a useful one.
PAUSE
For: iOS
Cost: €1.99
- Life can be stressful at the best of times and well, when your mind is racing, it's very difficult to calm it.
- PAUSE follows a long line of relaxation apps that are available on your phone, but what makes this different is it's from UsTwo, the studio behind Monument Valley, and Danish mental wellness company PauseAble and it's based on the practices of Tai Chi and mindfulness.
- Since its purpose is focus and interaction, it requires you to slowly and continuously move your fingertip across the screen, while giving audio feedback. The idea is to help you regain focus and relieve you of stress within minutes (You can adjust the difficulty and amount of time spent on a session if you wish).
- While that might not sound amazing on paper, the reality is more effective than you might think. Focusing on one point does eventually take your mind off whatever was stressing you and there is something soothing about bringing blobs together.
- It won't make your stress disappear completely but for those who need a few minutes to regroup their thoughts, this could be an invaluable app.
Source: millsustwo/YouTube
PadLock
For: iOS, Android (& Chrome)
Cost: Free
- Never underestimate the importance of a good password manager. Chances are you have numerous accounts active, but it's difficult remembering the passwords for all of them.
- PadLock is a minimalist password manager app that will work across devices and keeps things simple.
#Open journalism No news is bad news Support The Journal

Your contributions will help us continue to deliver the stories that are important to you

Support us now
- All you need is a master password (make sure you make it a strong one you can remember) and enter in whatever user details you want to be saved.
- You can avail of a password generator if you're too lazy to think up of ones and you can import data as well if you wish, but it's probably better to enter them in manually.
- Having a password manager is a handy tool to use when they're easy and PadLock is a decent option to have.
Source: MaKleSoft/YouTube
BlockQuest
For: iOS, Android
Cost: Free
- There seems to be more games that adopt the same look Crossy Road uses. Shooty Skies last week made sense since it was the same creators but it's moved onto other games and creators.
- BlockQuest is a dungeon-crawler RPG where you traverse floors, collect treasure and battle monsters as you reach the end.
- You control your explorer with swipes but instead of having to swipe every time you move, you can just tap the screen to move forward. New mechanics like bombs, arrows and traps (which you can use against enemies) are gradually introduced and you're never left confused as to what's happening.
- The drawback is there's a time limit for you to make your way through each level. Some may find it a frustrating mechanic, but it encourages you to find the best route with treasure and complete it in the shortest time possible.
- It won't be everyone's cup of tea, but those willing to persevere will find a deep game bursting with ideas.
Source: Wonderland Kazakiri/YouTube