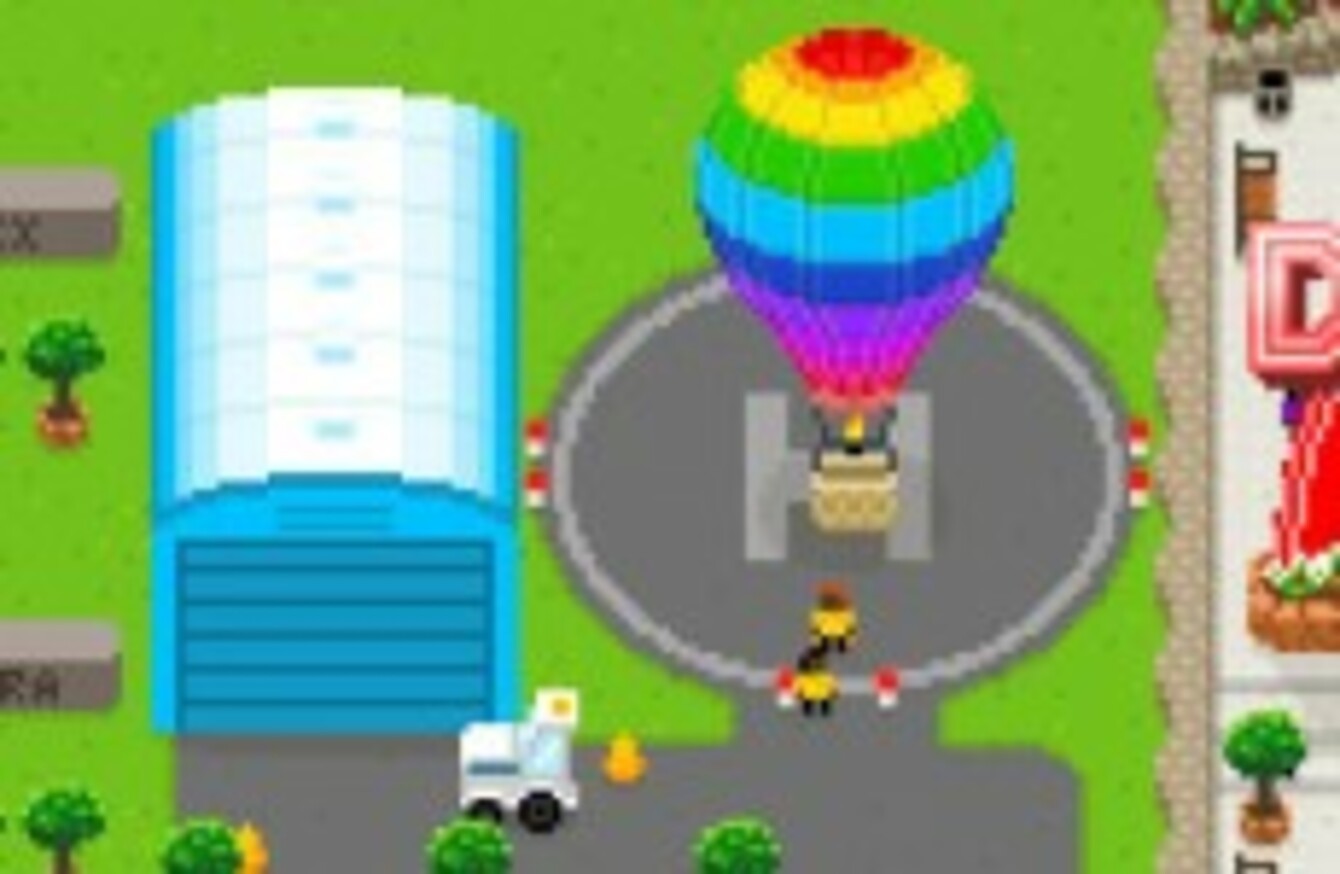 Image: Disco Zoo/App Store
Image: Disco Zoo/App Store
EACH WEEK, WE highlight five apps that are worth downloading for your smartphone and tablet. There are a lot of apps released on a daily basis, but not all of them are worth paying attention to.
This week includes a handy way to browse the web on your phone, an epic fantasy adventure and a disco zoo.
LinkBubble
For: Android
Cost: Free (€3.59 for full version)
- LinkBubble is a mobile browser built entirely around your app usage. The concept is so simple, you'll wonder how it wasn't thought up of before now.
- It lets you click on links and they load up in the background while you continue doing whatever it is you're doing. It's handy and you're never left waiting around.
- It also bypasses the entire problem of being brought out of apps like Twitter onto other services when clicking links.
- If you want to read an article but don't have the time to check it, you can just load it and save it for later on.
- It faces a bit of competition from Chrome, but it's definitely one of the best mobile browsing experiences out there.

(Video: Chris Lacy/YouTube)
Disco Zoo
For: iOS
Cost: Free
- Chances are the name of the game has you sold already. It's not just a zoo, it's a DISCO zoo!
- Wait, you not convinced? Ok then, Disco Zoo is a simple game but has a lot of charm, thanks to its pixelated art style.
- It mostly takes the form of a minesweeper-style puzzle game. Visit the wilderness, find the animals and bring them back to the zoo.
- When they're in the zoo, throw them a disco which is strangely fun.
- It's a easy-going game that's nice for dipping in and out of. Just don't spend all your discobucks in the one go, that's all we're saying.
(Image: Disco Zoo/App Store)
Podcast Critter
For: Windows Phone
Cost: €0.99
- We covered uPod for Android last week, so it's only fair we cover one for Windows Phone while we're at it.
- The native podcast integration isn't the best on Windows Phone, which is why other apps like Podcasts! and Podcast Lounge have grown in popularity. But Podcast Critter could be added to that list.
- It's a clean app, with a lot of variety and customisation features that helps the overall experience.
- There are some rather nice features included such as auto-deleting podcasts after you've completed them and easy access to the player while you're using the app.
- It does cost €1 but you should definitely trial it as it worth getting if you're still using the the original podcast service.
(Image: Podcast Critter/Windows Phone)
Sorcery
For: iOS, Android
Cost: €3.60 on Android, €4.49 for iOS
- When you have Steve Jackson behind a project – he co-founded Lionhead Studios with legendary game designer Peter Molyneux (Populous, Black & White, Fable), you know it's going to be good.
- Sorcery is an interactive adventure, think tabletop boardgame and you'll have an idea of what it's about. Android users only recently got the first book, while iOS users have access to the second one.
- It a rare game that manages to reel you in and keep you hooked. It's no cakewalk and you have to pay attention if you want to overcome enemies or problems.
- There a lot of random elements in play, and decisions you make early on could come back to haunt you. Thankfully, there's the option to go back in time should you mess up.
- It's over quite quickly, but those fans of RPGs or tabletop games won't need convincing. Anyone who's looking for a unique adventure will enjoy this immensely

(Video: iGamesView/YouTube)
Neon Commander
For: Android
Cost: Free
- What would happen if you took combined Space Invaders with Pong, and Breakout? The answer would be something close to Neon Commander
- Instead of shooting at aliens, you draw shields and bounce projectiles back at the aliens instead.
- It's entirely swipe and gesture based, and it does take a bit of getting used to. You will miss often when you're starting out.
- Once you do get used to it, reflecting projectiles is a lot of fun and a nice twist on the traditional defence games.
- If you like a twist on some classic games, or just really, really like neon colours, you're going to enjoy this.

(Video: HeroCraft/YouTube)