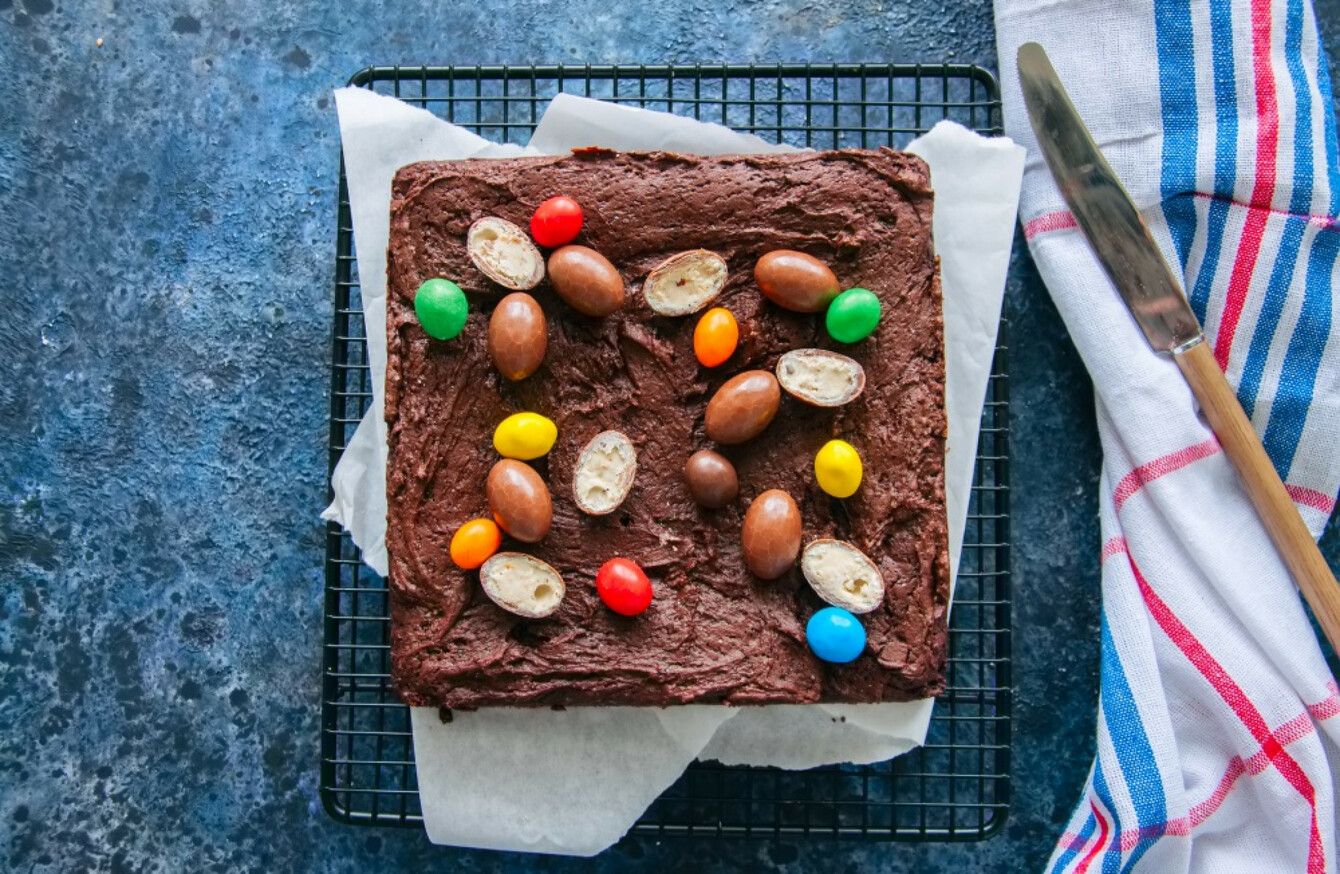 NOT EVERY BAKING expedition has to involve expert culinary knowledge. There are plenty of tasty bakes that don't involve master baking skills – provided you have the right ingredients to hand, and take some time to read through the recipe first.
As well as being the perfect season for something sweet (and let's be honest, a bit of over indulgence), baking is the perfect way to use up any leftover Easter eggs. The chocolate can easily be melted down into a chocolate sauce, or broken up and used to add some texture to brownies or fairy cakes.
If you have kids at home, consider getting them involved with some of the simpler tasks like stirring, breaking up chocolate or decorating. Baking as a family creates wonderful memories that will last far longer than a little bit of mess in the kitchen!
Read some of our top picks for the nervous baker…
1. Chocolate Easter Nests, from Saucepan Kids: With just three ingredients, this no-bake bake is the easiest sweet treat you could make this Easter. All they need is some time in the fridge to cool and harden. These come with a warning though- you'll need to get the aprons out and expect a messy kitchen.
2. White Chocolate Easter Cake, from Emma Mumford: This decadent white chocolate cake would make the ultimate Easter centrepiece. A slightly more elaborate take on a basic sponge recipe, this is a show-stopping cake that doesn't require hours in the kitchen.
3. Easter Meringue Nests, from Jenny is Baking: If you're looking for a quick but impressive Easter dessert this is it! These meringue nests can be made a day or two ahead and the sky is the limit when it comes to decorating. A good option for those looking for something dairy and gluten free.
4. Mini Easter Egg Cheesecakes, from Karyn Ryan: These mini cheesecakes could easily be adapted by incorporating some broken up leftover easter eggs. Perfect for a tea time treat or serve a scoop of ice cream and melted chocolate for a more luscious dessert.
5. Broken Easter Egg Brownies, from Belleau Kitchen: This recipe use dark chocolate along with leftover Easter egg chocolate, but feel free to use only the latter for a sweeter treat. Let these cool completely before slicing.
6. Dairy Free Easter Cakes, from Dairy Free Kids: You can't go wrong with fairy cakes, and this recipe uses coconut oil and dairy-free chocolate – handy if you have smallies with intolerances at home. Perfectly sized for a sweet treat over the Easter holidays.