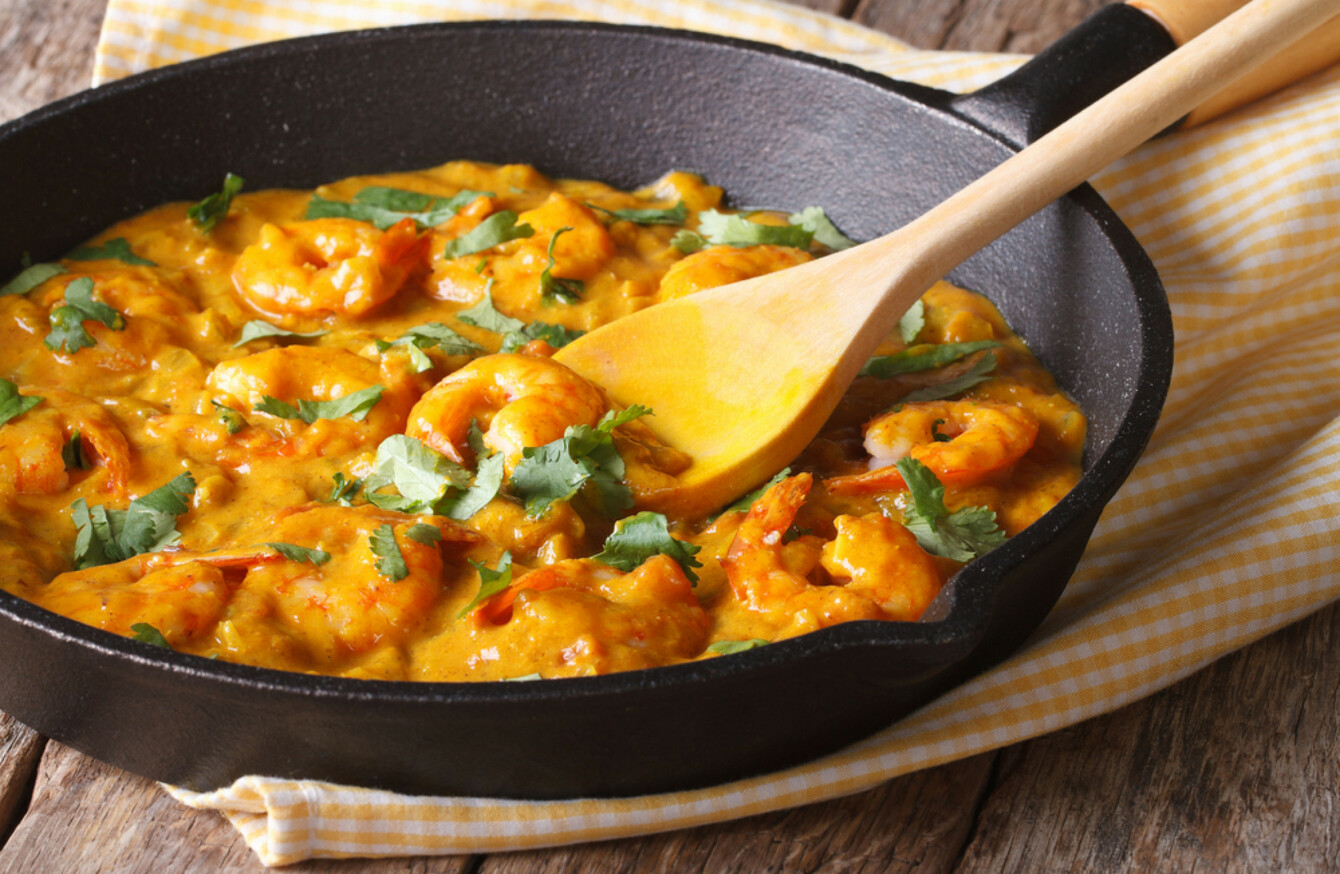 Image: Shutterstock/AS Food studio
Image: Shutterstock/AS Food studio
ON A BITINGLY COLD winter night, a piping hot bowl of curry will help you feel toasty and content again.
Thai curry is one of those recipes that can be adapted to suit your tastes, and is a great recipe to master. Like it hot? Add more chilli. Don't eat meat? Swap it out for veggies, from green beans to cauliflower to butternut squash.
Curry is great for batch cooking, and freezes very well so it can be helpful to make double the quantity and keep some in the freezer for later. 
The key to a great Thai curry is the curry paste. Some recipes below include steps for making your own, but there are great pastes available in the supermarket if you're in a hurry.
As well as chilli, a great curry also needs something salty like fish sauce which gives it a deeply savoury taste, and a layer of aromatics which can be added by using ingredients like lemongrass, kaffir lime, or simply regular zested lime peel. 
Take your inspiration from some of our favourite Thai curries below…
1. Prawn and Mango Red Curry, from Nigella Lawson: Create a deeply flavoured, aromatic curry in under 30 minutes. The saltiness of the prawns are a match made in heaven with juicy mango. It's low in calories too.
2. Slow Cooker Red Chicken Curry, from Bia Maith: This chicken curry uses drumsticks and thighs which results in a rich flavour, especially when slow cooked. The prep only takes 10 minutes, so this recipe is as fuss free as it gets.
3. Beef Massaman Curry, from Not Quite Nigella: Flavoured with roasted peanuts and coconut, this creamy curry is deeply satisfying and would suit those who don't like a spicy kick. Make extra curry paste and store it in the freezer to have on hand for a quick supper in a few week's time!
4. Vegan Thai Green Curry, from Madeleine Olivia: This curry is packed with an array of veggies and warming spices, and is a great way to help reach your five-a-day. Serve with rice noodles for the perfect veggie supper!
5. Thai Potato Broth, from The Honest Project: This simple and budget friendly supper is packed with fragrant spices that are guaranteed to warm you up even in the coldest of weather! It's perfect served by itself, but noodles or rice can be added if you're feeling extra hungry.
6. Cauliflower and Pea Curry, from Natural Born Feeder: A nourishing and satisfying curry with the addition of wholegrain mustard for an extra kick. For a nuttier taste, you could roast the cauliflower for 15 minutes first, before adding it to your curry (no longer though, or it'll fall apart!)