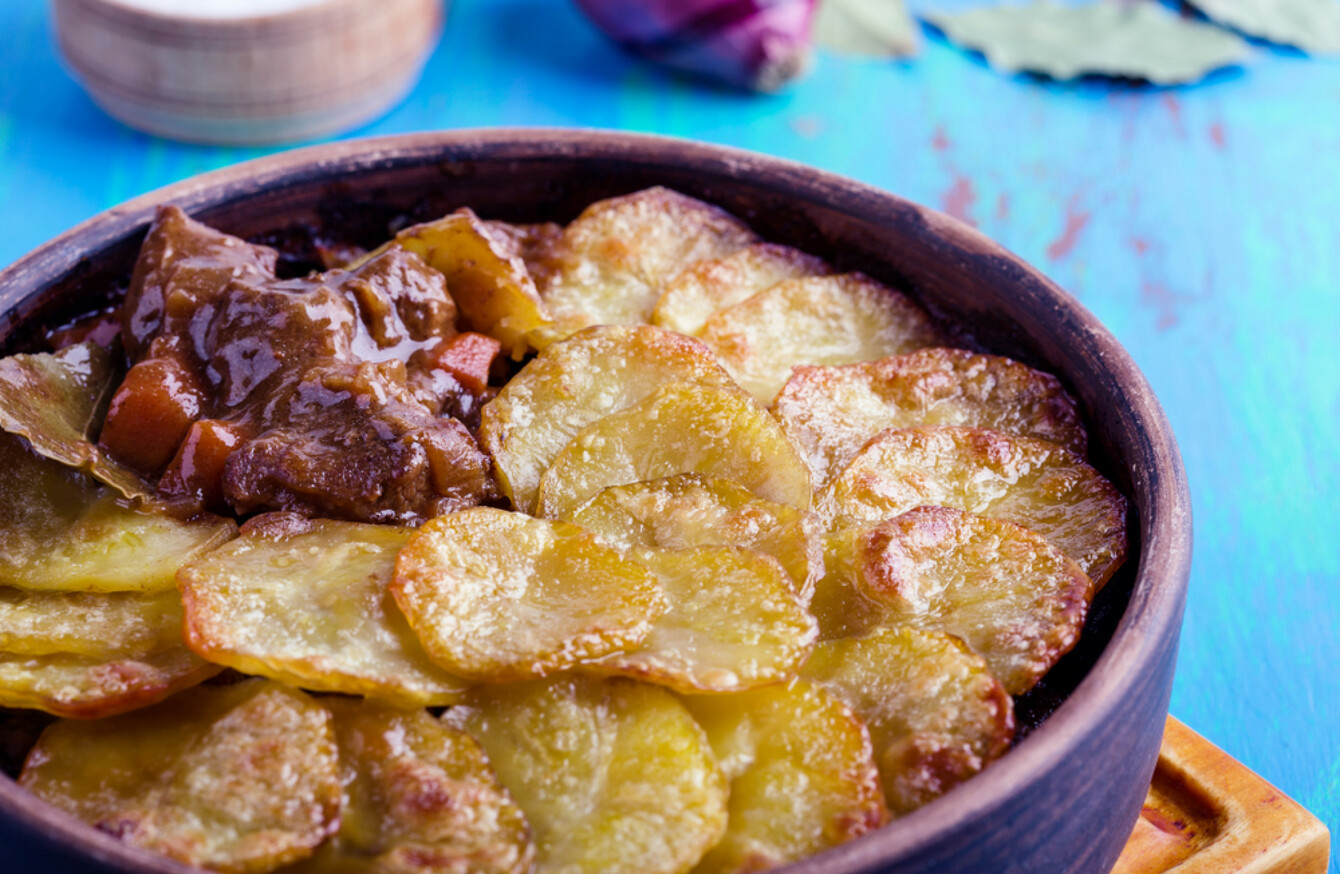 Image: Shutterstock/istetiana
Image: Shutterstock/istetiana
FULL OF WHOLESOME ingredients and packed with flavour, a stew is the perfect winter warming meal. It can also be a great way to use some cheaper cuts of meat like chicken thighs or chuck steak.
While the humble stew has the tendency to be seen as a bit old-fashioned, it is a really well-rounded meal with protein, veg and carbs all in one pot. The great thing about a stew is that it can be cooked in advance and frozen in batches for later, or eaten the next day for a more intense flavour.
Read our six favourite winter stew recipes below.
1. Irish Stew, from Caitriona Redmond: No stew list would be complete without a classic Irish stew, so this had to be top of ours. This recipe from Caitriona Redmond has been passed on for generations, and is both nutritious and simple to make.
2. Tofu, Aubergine and Water Chestnut Stew, from From Plate to Pen: A flavoursome Asian stew, this would be ideal for a meat-free Monday. This recipe is packed with umami flavour and has loads of ginger to help fight off any winter colds!
3. Angie's Irish Stew, from Donal Skehan: An Irish stew with a twist! This family recipe is topped with potatoes that almost transform it into a hotpot. It doesn't get much tastier than this!
4. Mushroom and Lentil Stew, from Minimalist Baker: This hearty and satisfying dish uses only 10 ingredients and takes 40 minutes to make. Lentils are an excellent source of plant protein, with mushrooms adding a rich, deep flavour. A hug in a bowl!
5. Beef and Vegetable Stew with Onion Dumplings, from Delia Smith: This beef stew is slow cooked to produce intense yet mellow flavours and tender, melt in the mouth beef. Tastes even better reheated the next day – if you have any left!
6. Clean Eating Chicken Stew, from The Kitchen Shed: A chicken stew is comfort food at its best! This stew is also packed with goodness from the chicken bones and veggies. The perfect family meal for a cold winter night.