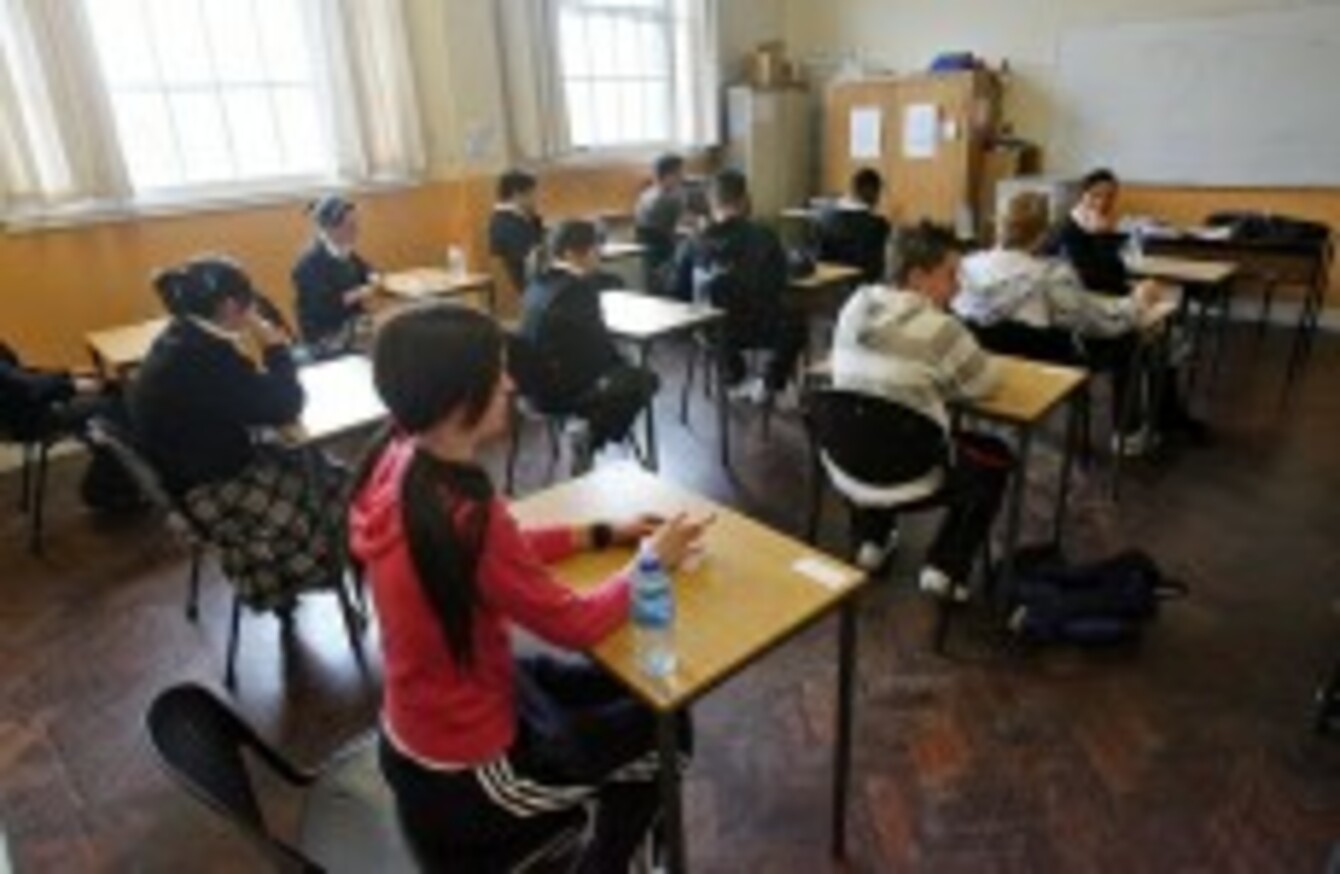 File photo of students preparing to sit leaving certificate exams
Image: Niall Carson/PA Archive/Press Association Images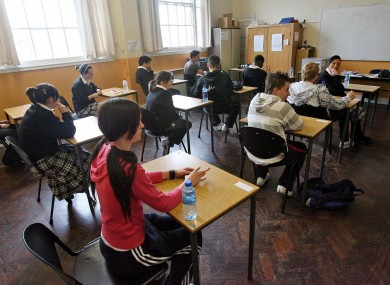 File photo of students preparing to sit leaving certificate exams
Image: Niall Carson/PA Archive/Press Association Images
UP TO 64 per cent of secondary schools in Ireland are considering dropping subjects from their Leaving Certificate programmes as a result of education cuts in this year's Budget, according a new study.
Accounting, chemistry, physics and economics are the subjects most likely to be dropped in September 2012, according to a study commissioned by the ASTI and carried out by Millward Brown Lansdowne.
Some 151 second-level schools participated in the survey.
Meanwhile, an amalgamation of higher, ordinary and foundation level classes is also considered likely, with 57 per cent of schools indicating they are likely to amalgamate some classes at Leaving Cert level and 32 per cent saying they are considering amalgamating some 5th and 6th year classes.
Subjects dropped in response to previous cuts
The study found that 47 per cent of schools surveyed had already dropped at least one subject at Leaving Certificate in response to education cuts that have been imposed since 2009.
Of the schools that have dropped subjects from their Leaving Cert programme so far, 23 per cent dropped accountancy, 23 per cent dropped economics and 21 per cent dropped physics.
Second-level schools have lost an average of 1.6 full-time teaching posts as a result of cuts to teacher numbers, according to the survey. This is despite the fact that pupil numbers increased by almost 15,000 between 2009 and 2011.
Despite student numbers increasing by 15,000 by 2009 and 2011, secondary schools have lost an average of 1.6 full-time teaching posts.
"Parents need to know that the subject choices that they and their children are taking for granted may not be available very soon and that this will have an impact on young people's entry to third-level courses and on career choice," said ASTI General Secretary Pat King.
"The Government should be very concerned that the very subjects that are vital to our economic recovery are amongst those most at risk. There can be no smart economy if these subjects don't thrive."
Guidance counselling
It was announced in the last Budget that second-level schools would no longer be given an ex-quota teacher allocation for guidance counselling. ASTI says that this will result in an increase in the pupil-teacher ratio, with approximately 700 fewer second-level teachers in September 2012.
Schools also said they were considering reducing students' access to guidance counselling services as a result of Budget 2012, with seven in 10 schools likely to reduce guidance provision by an average 7.8 hours per week.
"The one big criticism of guidance provision in our second-level schools –  which has come from parents, students and teachers – is that there is not enough of it, and not enough one-to-one counselling in particular," King said. "Instead of addressing this weakness, Budget 2012 is exacerbating it. It is a poor indictment of the value placed on the wellbeing of young people."