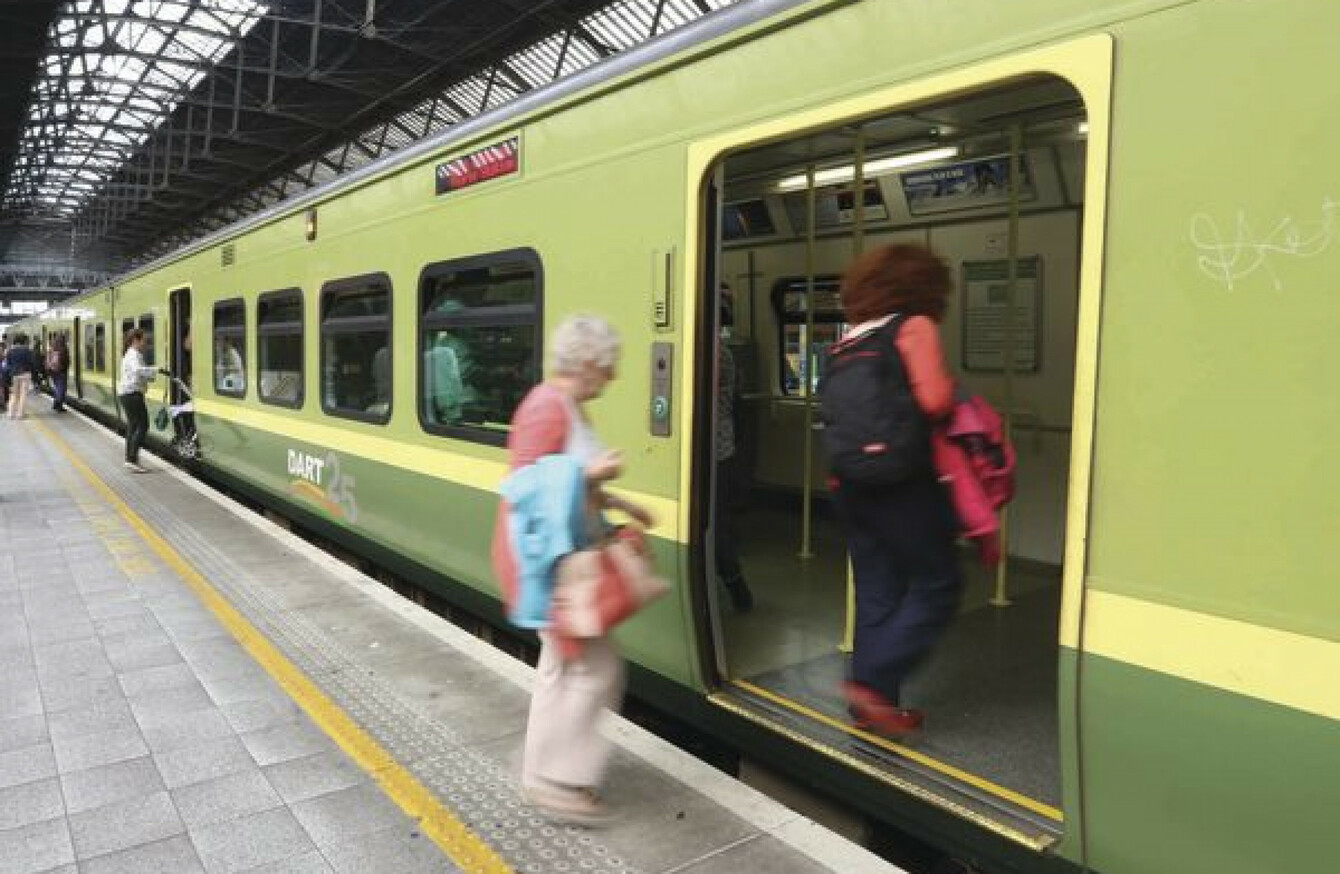 The piano will be installed on the southbound station on Thursday
Image: Sam Boal
The piano will be installed on the southbound station on Thursday
Image: Sam Boal
A PIANO WILL be permanently installed in Pearse Station from Thursday for commuters to play while waiting for their train.
Inspired by pianos in London stations like St Pancras, John Murphy, a piano tuner, contacted Irish Rail with the view of installing one in Ireland.
"I want to encourage people to go back to an instrument no matter what age or ability," Murphy told TheJournal.ie.
Everyone should be encouraged to sit down and play.
The piano will be decorated by Waterford artist Sarah Edmonson with an underwater scene, including a giant octopus, to represent the coastal path followed by the DART.
Edmonson told TheJournal.ie that she was happy to be able to disrupt a public space with a piece of art "that's accessible to people and very inclusive".
Open to all
Murphy wants to remind people that, if they have instruments at home they haven't touched for years, they can be played again.
The added benefit is brightening peoples' commutes: "Something quirky and usual can brighten someone's day."
The piano will be installed in the station's southbound platform, where trains depart to places like Bray, Greystones and Rosslare.
While Irish Rail "doesn't expect a queue", it hopes those waiting for trains will decide to try it out, Jane Cregan, Irish Rail spokespeson, told TheJournal.ie.
The piano will be chained to the railings that divide the platform from the area after the ticket scanners to prevent theft.
"We have staff in Pearse Station 24/7," Cregan said. While it cannot guarantee that the piano will not be vandalised, "we hope people will have respect", she said.
We have to have faith in humanity.