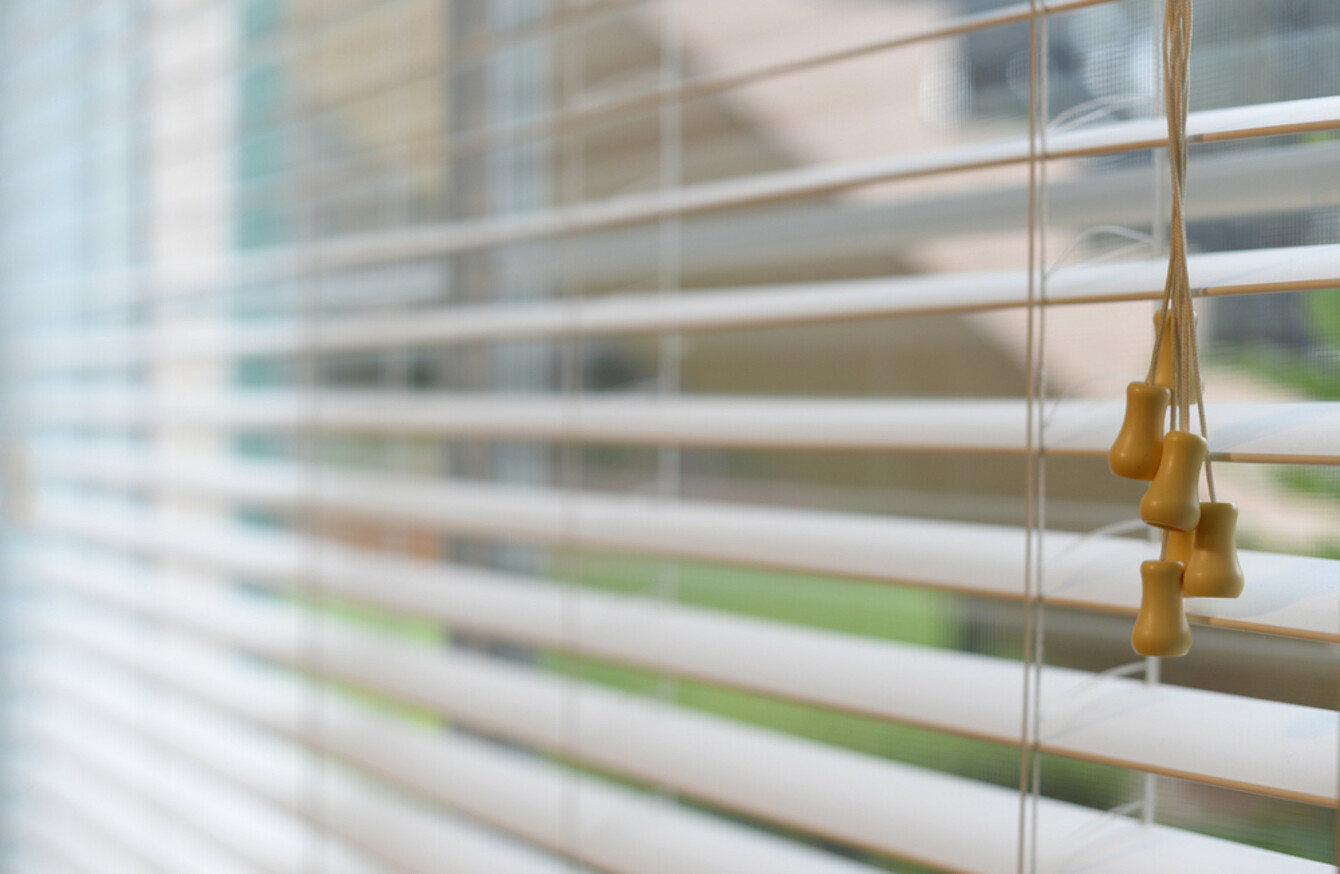 Image: Shutterstock/jthomasweb
Image: Shutterstock/jthomasweb
A WARNING HAS been issued about window blinds after new research showed that two children end up in emergency departments (EDs) in the US every day due to accidents involving window blinds.
A new study from the Center for Injury Research and Policy at the Nationwide Children's Hospital found that almost 17,000 children under six years of age were treated in EDs in the US for window blind-related injuries from 1990 to 2015, averaging at almost two per day.
While the majority of children were treated and released, about one child died every month – most from strangulation when they became entangled in a window blind cord. A number of children in Ireland have died in recent years for the same reason.
"There is a misperception that if we just watch our kids carefully, they will be safe. But even the best parent in the world cannot watch their child every second of every day," Dr Gary Smith, senior author of the study, said.
A curious child can quickly get entangled in a window blind cord. This can lead to strangulation within minutes, and the parent may not hear a thing because the child often can't make a sound while this is happening.
The study said blind cords are most dangerous for children aged between one to four years, as toddlers gain mobility and become curious about their surroundings. Most injuries in the study occurred while a child was under a parent's care and had been left alone for less than 10 minutes while either going to sleep, playing or watching TV.
The research advises parents to replace or retrofit blinds with ones that are cordless, and move furniture such as cribs, beds and couches away from windows.
Source: Competition and Consumer Protection Commission/YouTube
In addition to advising the public to always check with suppliers if the blinds meet Irish standards, the National Standards Authority of Ireland (NSAI) has the following advice for protecting children from window blind cords:
Cords ending in a loop are particularly risky. If possible, cut the cord to get rid of the loop and install tassels;
Cords should end at least 1.5 metres above the ground so children cannot reach them. Replace cords with curtain or blind wands;
Where cords cannot be cut, a tie-down or tension device should be used to pull the cord tight and secure it to the floor or wall;
Never place a child's cot, bed, playpen or high chair near a window or patio door where a child could reach a curtain or blind cord;
Keep sofas, chairs, tables, shelves or bookcases away from windows to prevent children climbing up and reaching curtain or blind cords.
A spokesperson said the NSAI "has been at the forefront of the development of Europe-wide standards in relation to this issue".
"Loop cords and chains on window blinds pose a strangulation risk for young children and there have been a number of tragic accidents involving children in Ireland and wider afield in recent years. This has raised safety concerns about window blinds in homes and places where children visit."