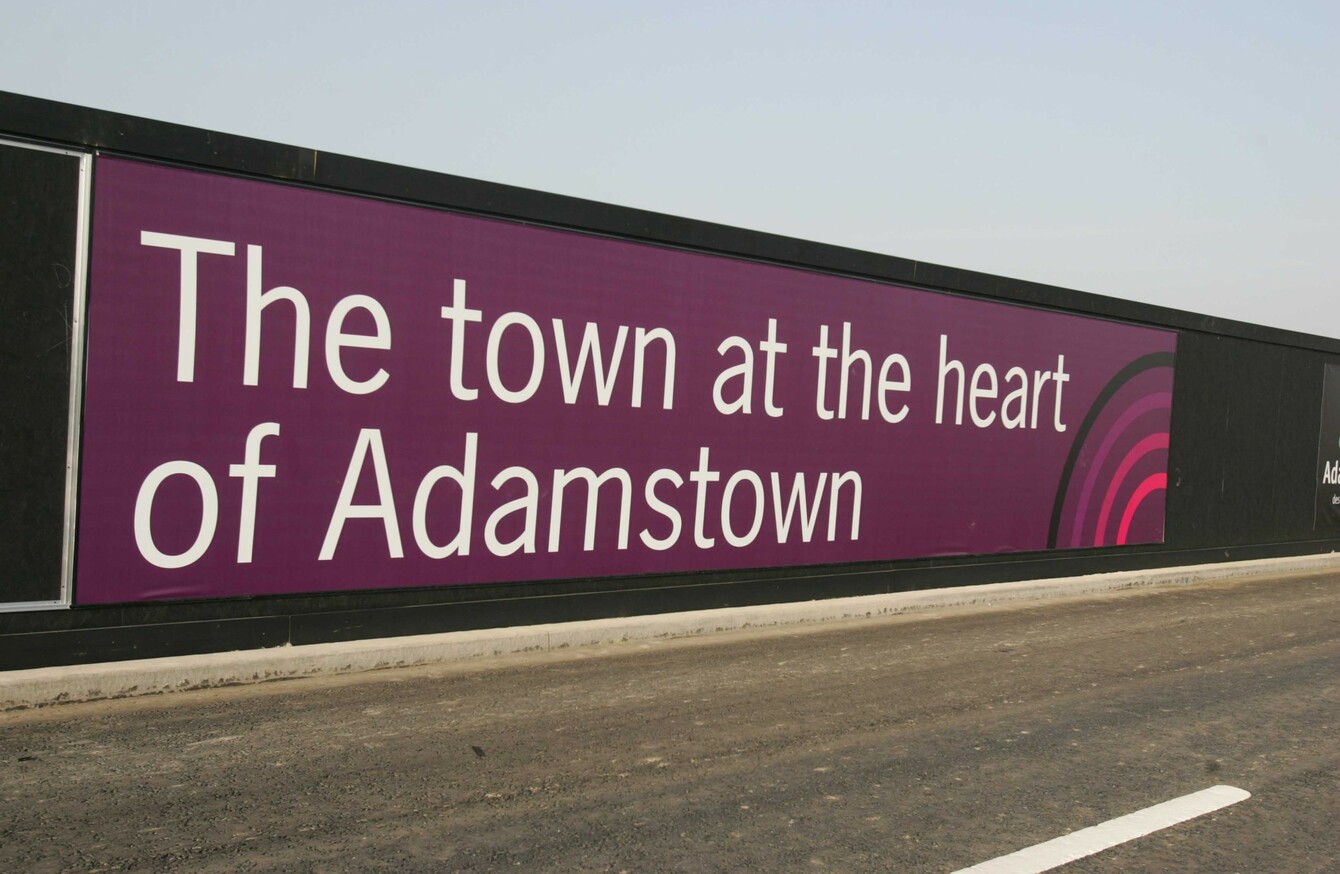 Image: Eamonn Farrell/Photocall Ireland
Image: Eamonn Farrell/Photocall Ireland
THE BUILDERS BEHIND the Adamstown development say that building is back on track.
The town, just south of Lucan, was the first of the so-called Strategic Development Zones (SDZ) which benefitted from fast-track planning – and the first 'new town' planned since Shannon was created in 1982 in Clare.
The €2 billion town was planned to house 20,000 people who could enjoy 70 acres of parkland, sports facilities, a rail station and multiple schools.
But despite the fanfare Adamstown has been something of a stop-start development.
In 2014, with just 1,600 of the 9,000 planned homes built, authorities wanted to kickstart construction.
Developer Castlethorn has managed to secure funding over the last 18 months, leading to a resumption of much of the building. This is allied with €20 million from the Local Infrastructure Housing Activation Fund.
The allocation includes funding for a new road linking Adamstown to Celbridge Road and the N4/Leixlip Interchange which will facilitate housing supply at Adamstown while helping reduce the over-reliance of traffic on the heavily congested Newcastle Road.

New developments
The funding has been used to build a number of new developments in the town, with 150 homes in Alderlie all selling out and another estate – St Helen's- expected to come on the market next month.
St Helen's will be 140 home, with Somerton, which consists of 246 larger trade-up family homes, the next phase of the development, having just received planning permission.
In total, Castlethorn says they are looking at delivering over 500 homes in the short to medium-term – with a pipeline of additional developments due to come on stream after that.
They say that life in the town has been made easier by the opening of the Phoenix Park tunnel, which gives the town's train station a 27-minute straight route to the Docklands Station.
"Castlethorn secured a new funding arrangement in December 2015, had completed full planning and was building new homes in its Alderlie development by June 2016 – first time buyers and families started moving into the first 140 homes this month. That's only 16 months from funding to occupation, a significant achievement in the development of new homes in Ireland."
While some of the planned amenities – a cinema and swimming pool – are not on the horizon, a community centre is "on the way", the developers say.