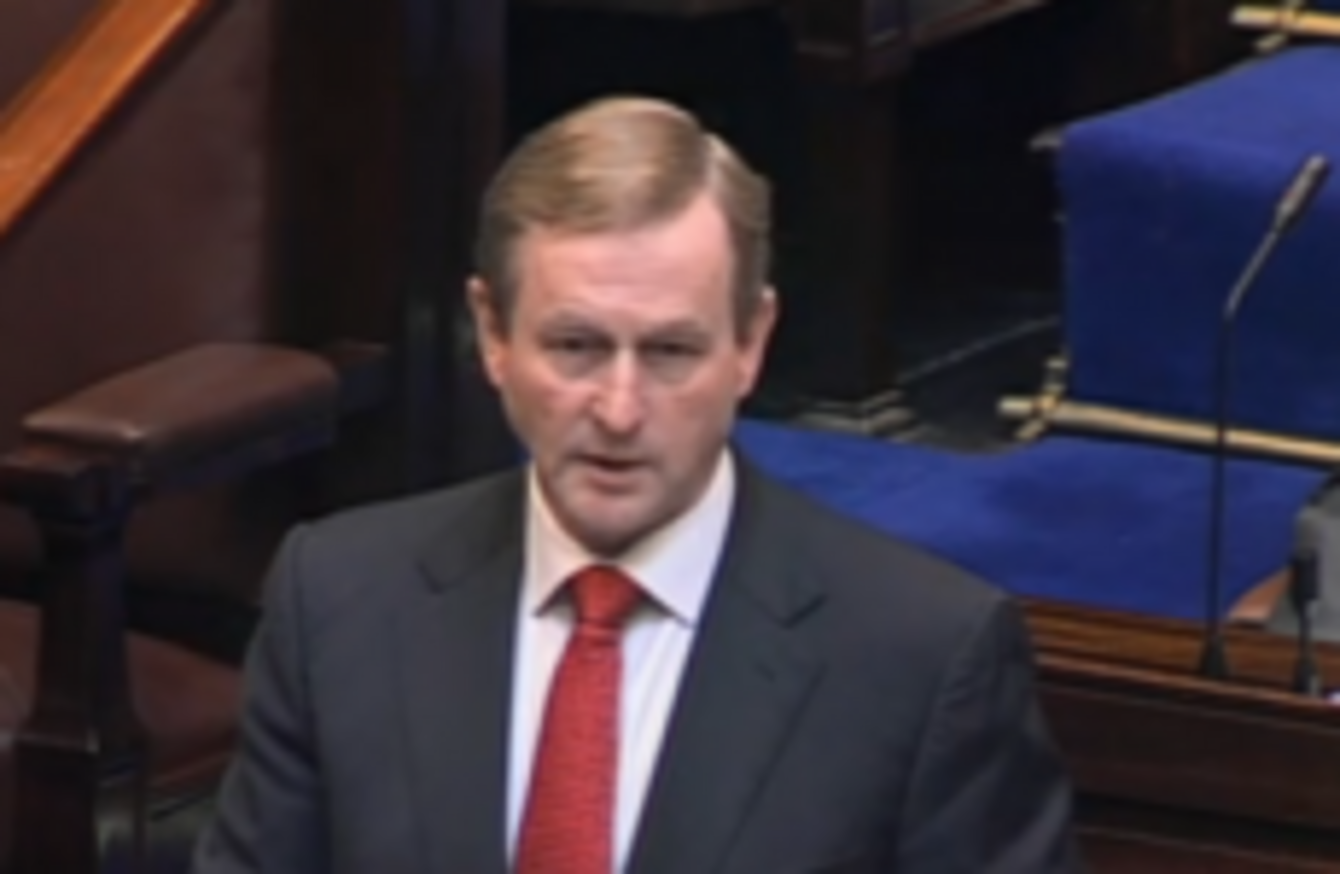 TAOISEACH ENDA KENNY has said the government will not be pushed into a 'fire sale' of its 25 per cent stake in Aer Lingus – and that the government has yet not finalised the list of state assets it is prepared to sell.
Kenny told the Dáil that the government would "give consideration" to Ryanair's proposal, announced yesterday, to acquire the 70.4 per cent of Aer Lingus that it does not already own for €1.30 per share.
"We have made it perfectly clear that the government in accordance with negotiations being worked out with the Troika in the memorandum of understanding, give consideration to a list of state assets to be disposed of," Kenny said, implying that the list had not yet been finalised.
The government would give "proper and appropriate consideration to [a potential sale at] the right timing an the right price, and in the best interests of the country and the people," he said.
Kenny underlined that the government's minority stake meant it did not have a veto on any overall sale, and said the timing of the bid meant the government had not yet had a chance to collectively discuss the proposal.
Fianna Fáil leader Micheál Martin said the previous investigation by the European Commission had reached "fairly definitive conclusions" in saying a Ryanair takeover would be "harmful to competition and would create a monopoly or dominant position in routes operated by both".
"The government, on all our behalves, should oppose this bid to protect competition and to protect consumers, and to ensure connectivity in this country," Martin said.
'Concerned' about impact
Kenny admitted he was "concerned" about the impact a takeover would have for access to Ireland, given the possible implications for consumer air fares.
Shane Ross, for the technical group, said he believed the takeover had the potential to convert Ryanair "from being an aggressive, lean, independent, challenging airline into a mega gamekeeper" and that selling the government's 25 per cent stake would be "very dangerous".
It would have been useful, he suggested, if the Taoiseach "knocked this proposal on the head, here and now".
He also suggested that the proposed takeover could be an elaborate ploy for Ryanair to sell its own shareholding in Aer Lingus, or at the very least looking to mark up the value of Ryanair's 29.6 per cent stake in the flag-carrier.
"Is he actually selling at a price of €1.30 because it puts up the value of assets on his balance sheet?" Ross wondered, pointing out that the price of Aer Lingus shares had risen to €1.07 this morning having closed at 94c yesterday.