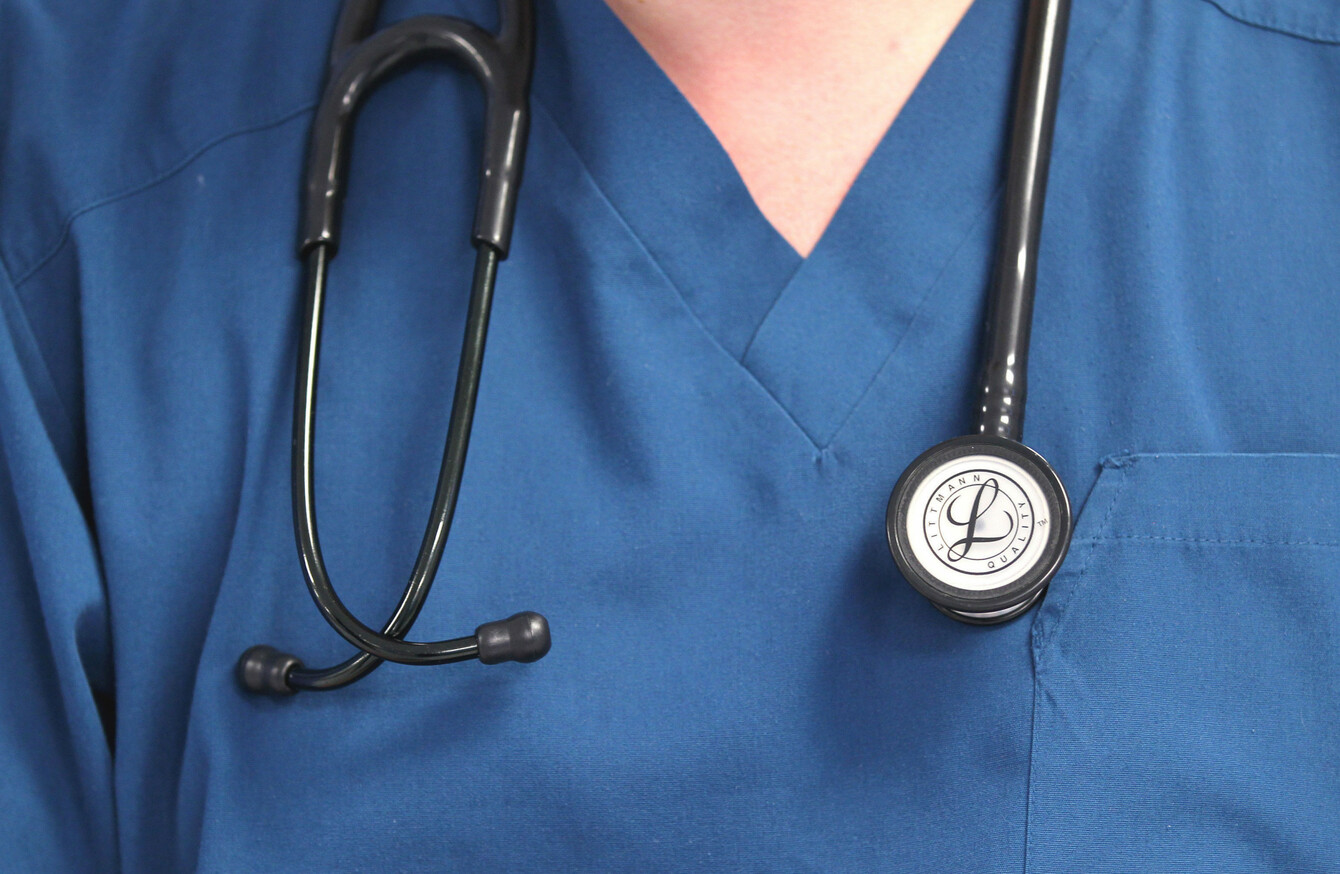 Image: PA Wire/PA Images
Image: PA Wire/PA Images
THE HSE SPENT approximately €800,501 every day last year on agency nurses and locum doctors.
New figures released to Sinn Féin Health spokesperson Louise O'Reilly show the health service spent €105 million on agency doctors – around €287,739 every single day.
Letterkenny University Hospital spent over €9 million on agency doctors last year, while the Midlands Regional Hospital Portlaoise spent €8 million.
Last year Connolly Memorial Hospital spent €2 million on agency nurses, Cork University Hospital spent nearly €3 million, while Our Lady of Lourdes in Drogheda spent €2.3 million.
Raising the issue during Leaders' Questions today, Sinn Féin leader Mary Lou McDonald said the spend on agency staff in hospitals has doubled since 2011, when the spend on agency doctors was €54 million.
Calling the spend "ridiculous and excessive", McDonald said the government is squandering public money by not addressing the issue of medical staff retention in hospitals.
She said the over-reliance on agency staff is a direct result of the recruitment and retention crisis and called on the Taoiseach to do more in terms of salary equalisation and keeping medical school graduates in the country.
McDonald said it is the case that Ireland is educating the "brightest" students only to let them emigrate.
"It is the case the HSE is overrunning on its budget once again," admitted the Taoiseach. However, he said that has been the case for the last number of years.
There are "much deeper problems" in the health service, said Varadkar, who added that major structural reforms are needed to solve the challenges the Irish health service faces.
However, he argued that just 2% of the HSE budget goes towards agency staff, adding that over half of the HSE budget is for payroll.
He said it is not unusual in an organisation or company for one in 25 employees to be agency workers.
McDonald said spending such a colossal amount of money on locum staff is "not good value for money".
The Taoiseach said there are now 10,000 doctors working for the public service and 1,000 more nurses employed than this time last year.
He said it is untrue to state that nurse employment is falling, adding that it "is at an all-time high".