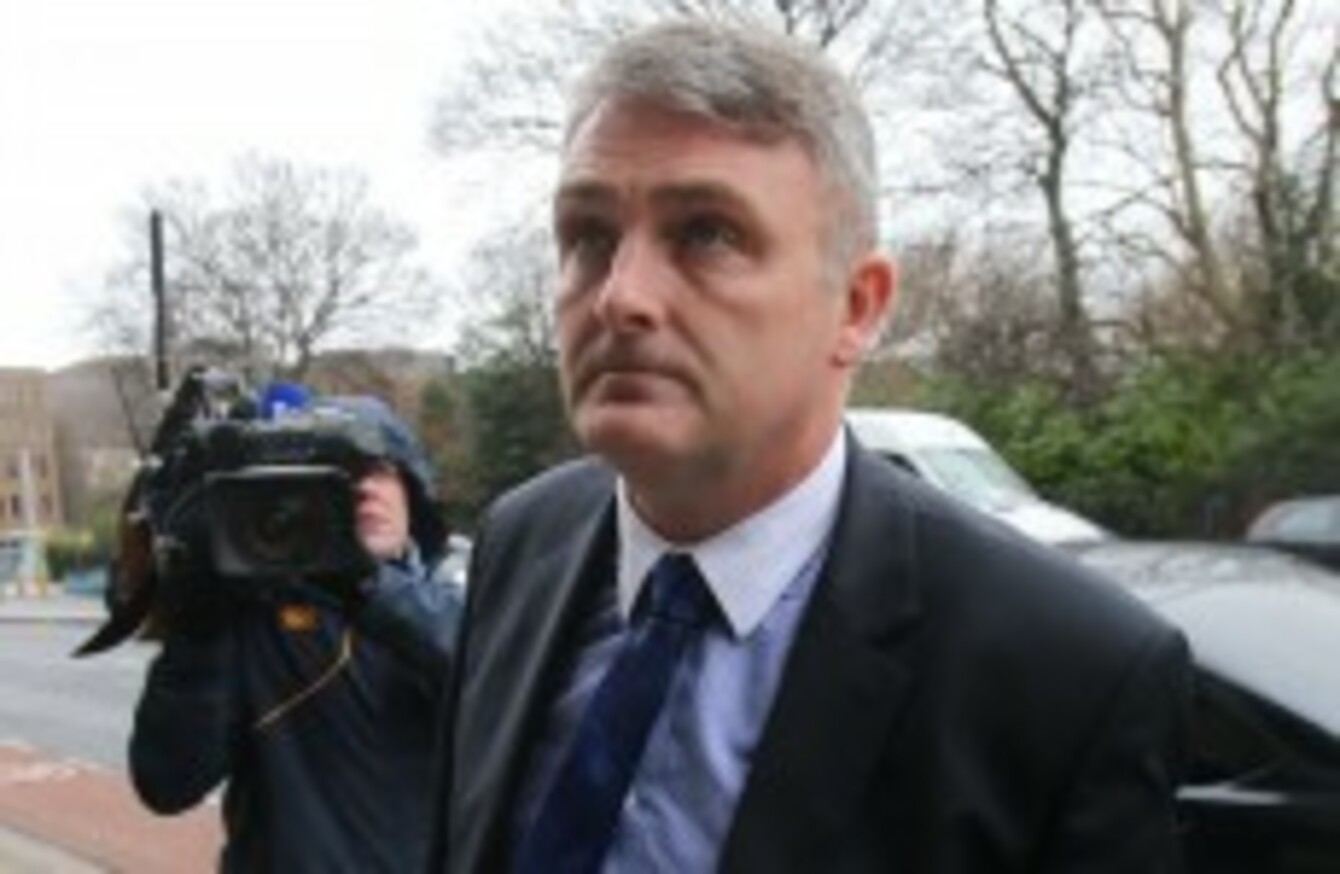 Garda Siochana Ombudsman Chairman Simon O'Brien
Image: Niall Carson/PA Wire
Garda Siochana Ombudsman Chairman Simon O'Brien
Image: Niall Carson/PA Wire
MINISTER FOR JUSTICE Alan Shatter said this evening that he has contacted the Garda Siochána Ombudsman's Commission and asked it to clarify whether it believes it was under surveillance.
He has done so because of differences between what was said during the meeting with the Oireachtas Petitions and Public Service Oversight Committee yesterday, and what information he was given before he made a speech in the Dáil on the issue, prior to this.
Different answers
Shatter said tonight on RTÉ's Prime Time show that he believed different answers were given with regard to particular issues during the Oireachtas committee meeting, and that "some of what was said during the course of that seemed to me to be a little confused and contradictory".
He was given an oral and written brief on the situation after the Sunday Times published a story on claims of unlawful surveillance at the GSOC offices in Dublin.
The Justice Minister said that at no stage of this was he told that GSOC believed they were under surveillance, but that what was said was that abnormalities had been identified during a security sweep.
However, at yesterday's Oireachtas committee meeting, chairman Simon O'Brien said that there are "indications we may have had some suspicion that something was surveilling us", but that there is an issue of impreciseness around this.
Shatter said he acted on the information given him when he spoke in the Dáil and outlined the abnormalities detected.
He added that no information has been given to him to indicate that there was a threat of surveillance.
"I think it is important there is absolute clarity in regard to these issues," he said, adding he thinks there "is now some confusion arising from the four hours of hearings that took place".
He has now written to GSOC requesting these matters be clarified.
Information
Asked did he mislead the Dáil, Shatter said: "What motive possibly could I have to do that?"
As for if GSOC had been under surveillance, the minister said "it would be a matter of the greatest seriousness" if that had been the case.
"I'm not going to accuse anyone of giving us wrong information," said Shatter.
Shatter said that if an inquiry took place, "it suggests we don't have confidence in GSOC" if there is a need for someone else to inquire into GSOC's own inquiry.
He had already ruled out an independent inquiry earlier today, and is due to appear before an Oireachtas committee on the issue next week.
The Minister concluded that he thinks "it's very important the situation is dealt with in a calm [way]".