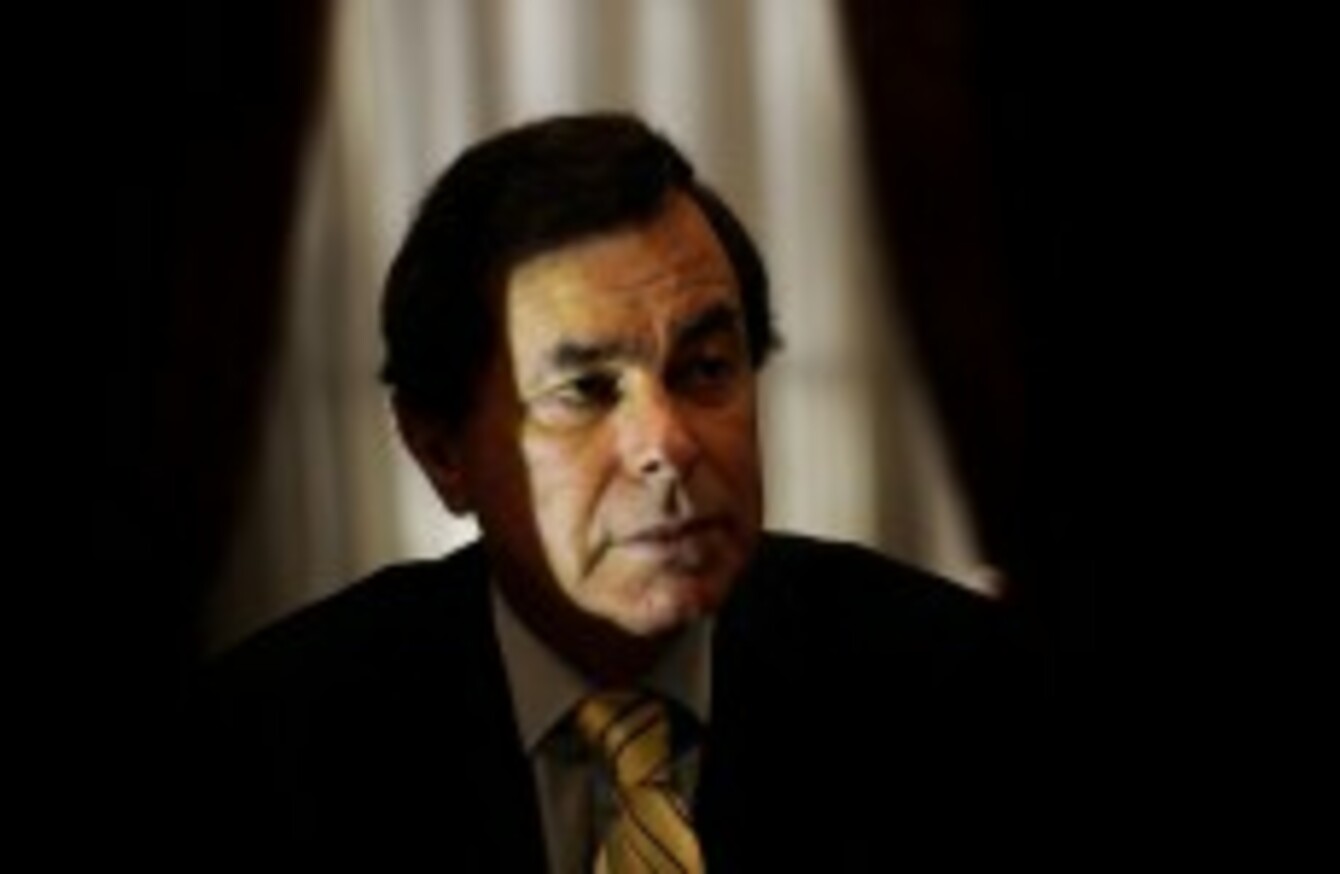 Minister for Justice Alan Shatter (File photo)
Image: Julien Behal/PA Wire/Press Association Images
Minister for Justice Alan Shatter (File photo)
Image: Julien Behal/PA Wire/Press Association Images
LABOUR SENATOR JOHN Whelan stands over a claim he made last week that the Minister for Justice Alan Shatter made a joke in relation to garda stations closures late last year.
Whelan claimed in last Friday's Irish Daily Star that Shatter made the comments while waiting to address the Seanad on personal insolvency legislation last December.
Shatter strongly denies he made the comments saying they are "baseless and untrue " and "grossly misleading" in a piece in today's Irish Daily Star.
However Whelan stands over his claims but admits he regrets not raising the alleged comments with the Minister directly before going to the media.
Whelan told TheJournal.ie this morning: "I am standing over what I am saying and my position." He said he was "absolutely" certain that Shatter made the alleged joke.
When challenged on why he was only raising the comments now, nearly two months after Shatter is alleged to have made them, he said: "It has been put to me: 'Why didn't you confront the Minister at the time?' but that's not how it works.
"You don't just start hopping off and confronting ministers. When I heard him saying this in the context of coming into the Senate I was taken aback that that was the tone and mindset taken to a decision that was by now causing upset across the country."
But Whelan said he had tried to raise the issue of "lack of policing patrols and resources in the Laois area" but was doing so during a period of intense Seanad debate on other budget measures including the child benefit cut and cuts to the carers' allowance.
'Political consequences'
The senator said that there would have been and subsequently has been "political consequences" to raising the comments and claimed that in the first instance he had tried to bring his concerns to party colleagues and ministers about the cuts to garda resources.
Whelan said he had raised the resources issue in the Seanad twice on 29 November during the Order of Business and during the debate on the second stage of the Europol Bill, where he asked when 200 new garda patrol cars would be deployed.
But he said having seen no new patrol cars deployed in Laois-Offaly, where he is based, a number of burglaries in his local area, the killing of Detective Garda Adrian Donohoe and the closure of nearly 100 garda stations, he felt he needed to go public.
Whelan said: "His [Shatter's] attitude and mentality didn't reflect that he understood those concerns and that's why I put on public record, with some reluctance, that he had said this."
He said that three Labour Seanad colleagues – John Kelly, Denis Landy and James Heffernan – are all willing to say that Whelan repeated the alleged comments to them.
"At least three colleagues are confirming this and are willing to say that I told them there and then within minutes of it happening. This is not something I am conjuring up," he said.
#Open journalism No news is bad news Support The Journal

Your contributions will help us continue to deliver the stories that are important to you

Support us now
He added that in hindsight he regretted not raising the issue with the Minister but said it was not his intention to "continue to get into a personal spat" with Shatter as "it's not what this is about."
Writing in the Irish Daily Star today, Shatter denies the comments attributed to him and a Department of Justice spokesperson referred to the Minister's comments to RTÉ yesterday when he called on Whelan to withdraw the allegations.
The Labour senator added that he plans to speak during a private members motion in the upper house tomorrow on garda resources which he hopes Shatter will attend.
Whelan added: "I intend to address in senate, with the Minister, the core issues and our genuine concerns [and those] of the gardaí, their families and the representative groups, and hopefully we'll get a genuine response."
The Department of Justice and the Minister could not immediately respond to a query about whether or not Shatter may take legal action against Whelan over the story.