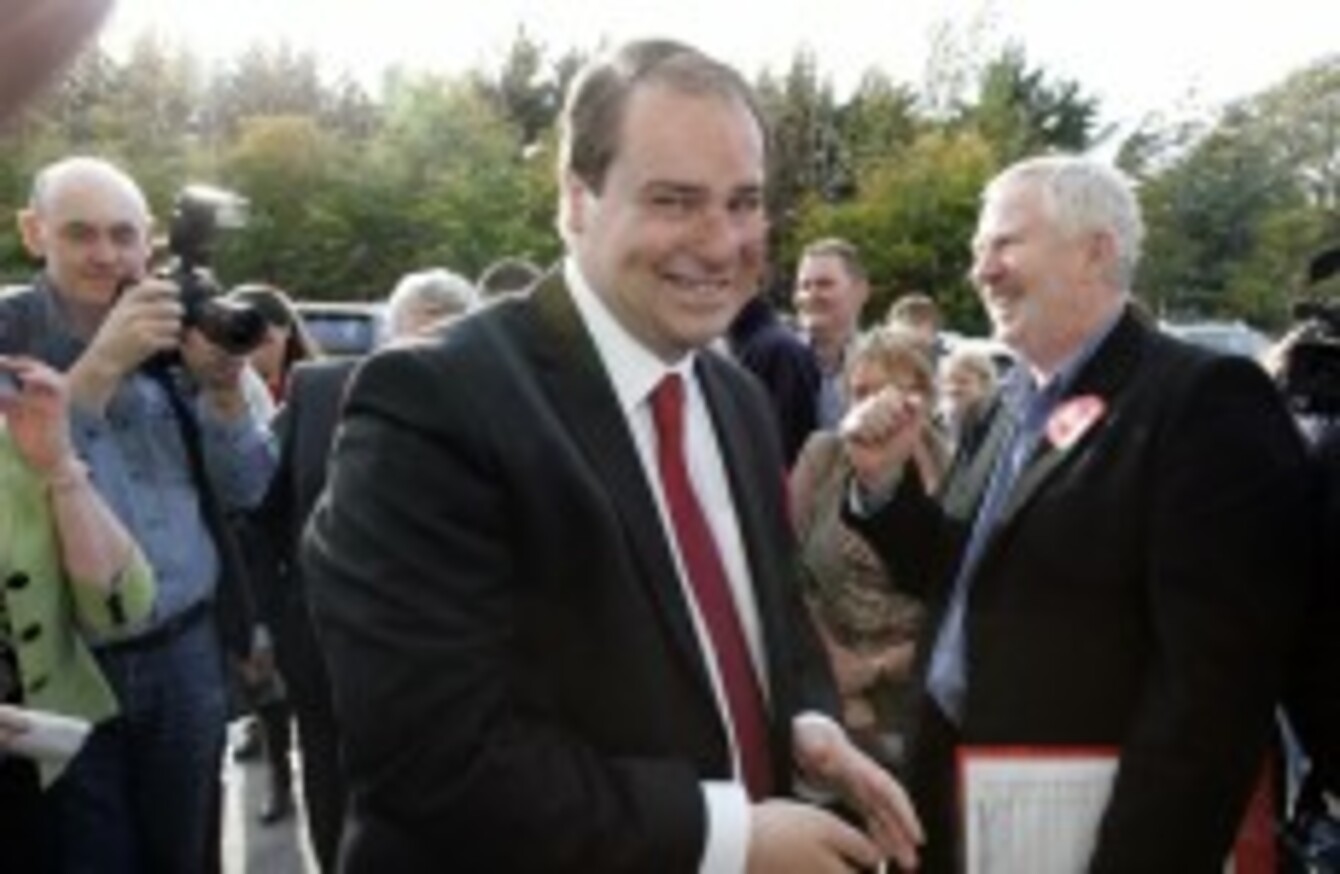 Patrick Nulty looking fresh much earlier on in the Dublin West count.
Image: Photocall Ireland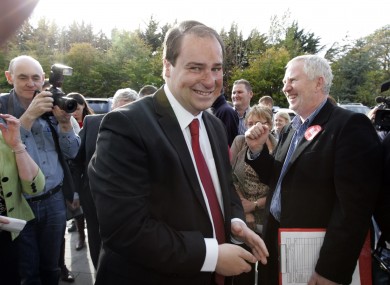 Patrick Nulty looking fresh much earlier on in the Dublin West count.
Image: Photocall Ireland
Updated 03.01am
THE LABOUR CANDIDATE Patrick Nulty has won the Dublin West seat formerly occupied by the late Brian Lenihan Jnr.
Nulty's victory was finally announced after a drawn-out count in the constituency after a battle between second and third-placed candidates, David McGuinness (Fianna Fáil) and Ruth Coppinger (Socialist Party). He didn't quite reach the quota but as he could not be overtaken by McGuinness, he was announced the winner after the fifth and final count at around a quarter to two this morning.
He received a total of 17,636 votes and McGuinness got 11,590.
A full recount had been ordered on Friday evening by SP's Joe Higgins (also a TD in Dublin West) after Coppinger had been eliminated when the fourth count came through. However, as only 18 votes separated her from second-placed David McGuinness (FF), a full recount was granted.
However, when that recount discovered that some small errors in transfers had been made, that left Coppinger and McGuinness all square with 9,873 votes each. In such a situation, according to the Electoral Act of 1992, the candidate who had the lower number of first preference votes is eliminated. That candidate was Coppinger and so the fifth and final count went on with McGuinness and Nulty left.
(We tracked the whole drama on our liveblog until the final count - click here to look back. Many thanks to Christine Bohan for her updates from the count centre).
The second count had eliminated Green Party candidate Roderic O'Gorman – and Paul Donnelly of Sinn Féin. Fine Gael's Eithne Loftus was knocked out after the third count. Patrick Nulty of Labour had looked likely to win the seat vacated by the death of Brian Lenihan Jnr (FF) earlier this year as he topped the poll from the first count.
The first count from the by-election saw all seven non-party candidates eliminated:
Barry Caesar Hunt – 775 first-preference votes
John Kidd – 311
Gary Bermingham – 185
Brendan Doris – 95
Jim Tallon – 73
Beeny Cooney – 51
Peadar O Ceallaign – 40
Topping the first count was Patrick Nulty (Labour) on 24.3 per cent; David McGuinness (FF) is on 21.7 per cent; Ruth Coppinger (Socialist Party) is on 21.2 per cent; Eithne Loftus (FG) is on 14.7 per cent; Paul Donnelly (Sinn Féin) is on 8.9 per cent and Roderic O'Gorman (Greens) is on 5 per cent.
The number of first preferences were:
Nulty 8,665; McGuinness 7,742; Coppinger 7,542; Loftus 5,263; Donnelly 3,173; O'Gorman 1,787. The quota to be achieved by the eventual winner is 17,852.
While Patrick Nulty took the seat, Fianna Fáil had said yesterday that they were delighted with David McGuinness's performance in terms of first preferences.
Micheál Martin sent out a press statement to say:
I am extremely proud of David's performance in the by-election today… David is an example of the renewal that is taking place within Fianna Fáil.