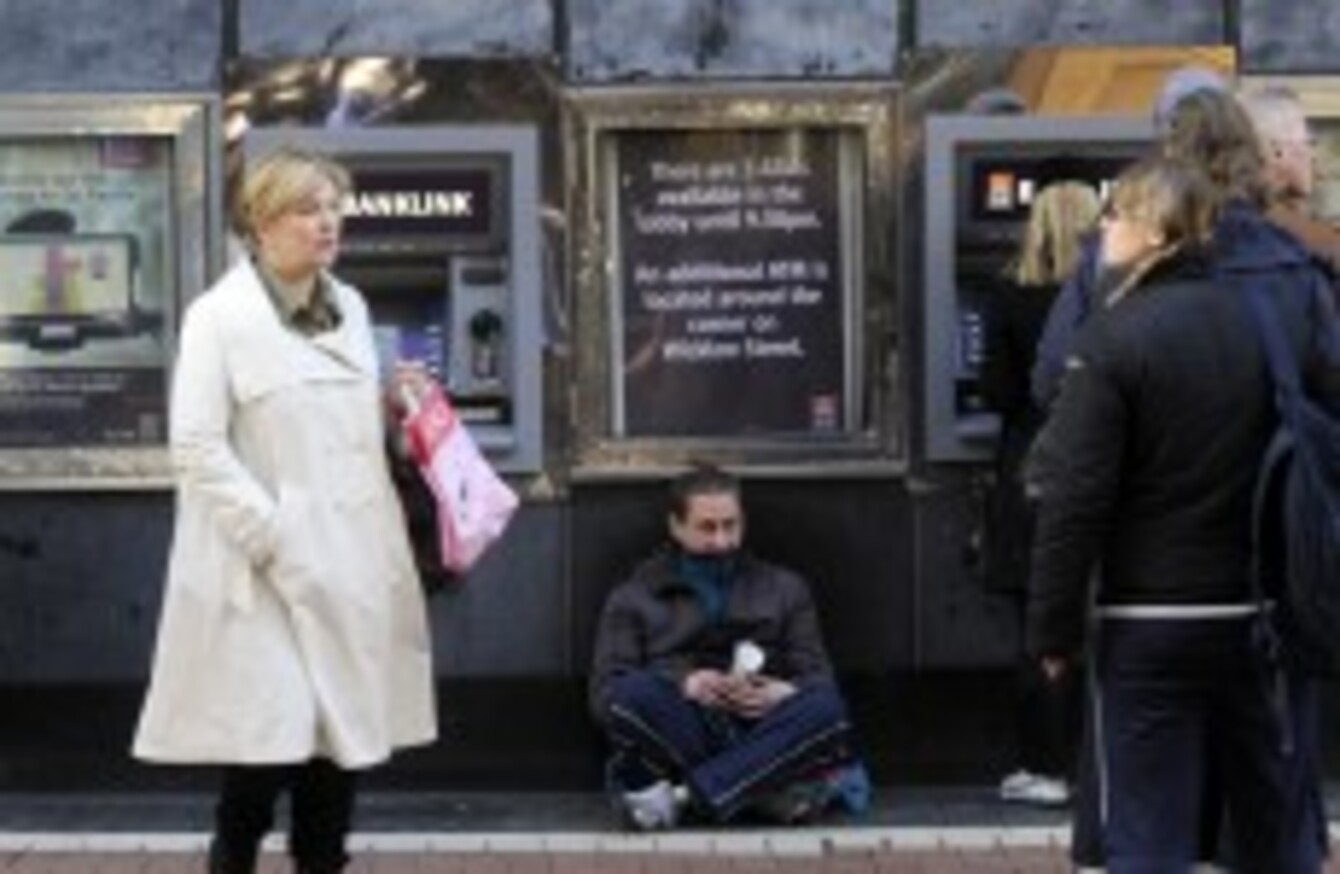 Image: Laura Hutton/Photocall Ireland
Image: Laura Hutton/Photocall Ireland
ALMOST A QUARTER of Irish people are now experiencing two or more types of enforced social deprivation – and are considered to be living in an officially deprived state.
The 2010 Survey on Income and Living Conditions, published this morning by the Central Statistics Office, shows that 22.5 per cent of people are now considered in a state of 'deprivation', which is formally defined as experiencing two types of enforced deprivation.
It also shows that the number of people living in consistent poverty has increased to 6.2 per cent – up from 4.2 per cent in 2008 – and that the number of people at risk of poverty had surged from 14.1 per cent to 15.8 per cent in a year.
The survey shows that the average disposable income per person – their income after social insurance contributions, inter-household cash payments and taxes – had fallen last year, down by 5 per cent to €22,168 per person.
Social protection minister Joan Burton said the survey revealed the "deepening impact of the economic crisis on household income and living standards".
"People not in employment are eight times more likely to be in poverty than those in work. Furthermore, jobless households account for 70 per cent of those in poverty. The challenge is to restore economic growth and to maximise employment."
Burton outlined that the survey showed that the numbers at risk of poverty was reduced from 51 per cent to 16 per cent as a result of social welfare payments, a 'poverty reduction' effect of 69 per cent.
The survey showed that the number of children at risk of poverty increased from 18.6 to 19.5 per cent, while the number of people aged 18-64 at a similar risk was up from 13.0 to 15.3 per cent over the course of 2010.
The number of people aged 65 or over and who were at risk of poverty remained unchanged, at 9.6 per cent.
The CSO uses eleven indicators to define deprivation, including a person's inability to keep their home adequately warm, buy new clothes, ownership of two pairs of strong shoes or a warm waterproof coat, the ability to replace worn-out furniture, or have a morning, afternoon or evening out once per fortnight.