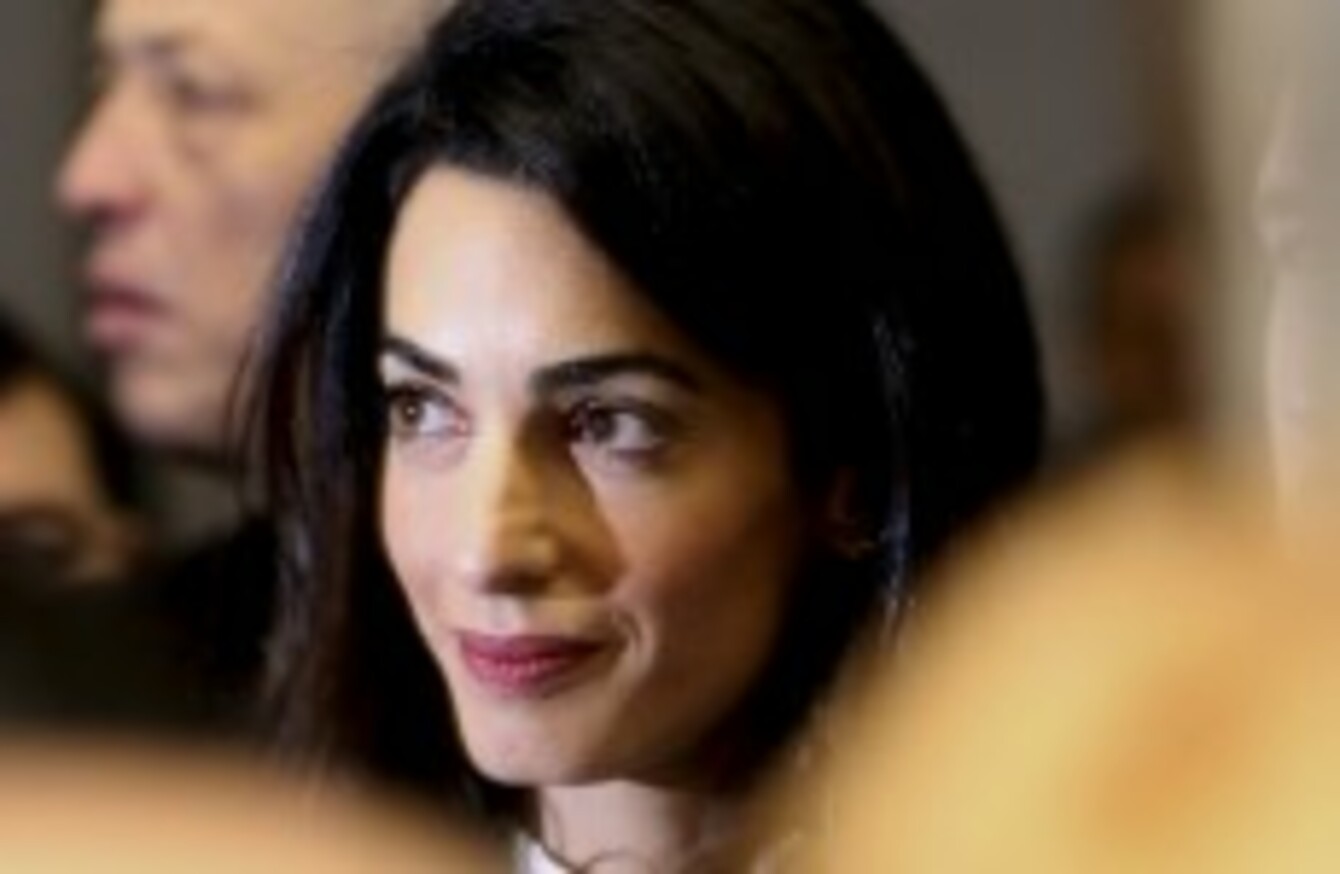 Image: AP Photo/Christian Lutz
Image: AP Photo/Christian Lutz
HUMAN RIGHTS LAWYER Amal Clooney has joined the legal team for the Hooded Men in their torture case against the United Kingdom.
The ten men, backed by Ireland, will argue that their treatment at the hands of British authorities in the 1970s amounted to torture.
An original case at the European Court of Human Rights ruled the techniques they were subjected to during internment constituted inhuman and degrading treatment.
Clooney, wife of actor George Clooney, will now join their legal team.
Speaking to BBC News, solicitor Darragh Mackin said Clooney's track record 'speaks for itself'.
She has represented the likes of Julian Assange, Yulia Tymoshenko, as well as Greece in the country's efforts to have the Elgin marbles returned.
Mackin described the case as 'an extremely rare and significant application'.
Following an RTÉ documentary last year, the Government made the decision to apply to have the court review the decision.
Minister for Foreign Affairs Charlie Flanagan stated that the decision to request a review by the ECtHR "was not taken lightly", adding that Ireland the UK have "worked together to promote human rights."