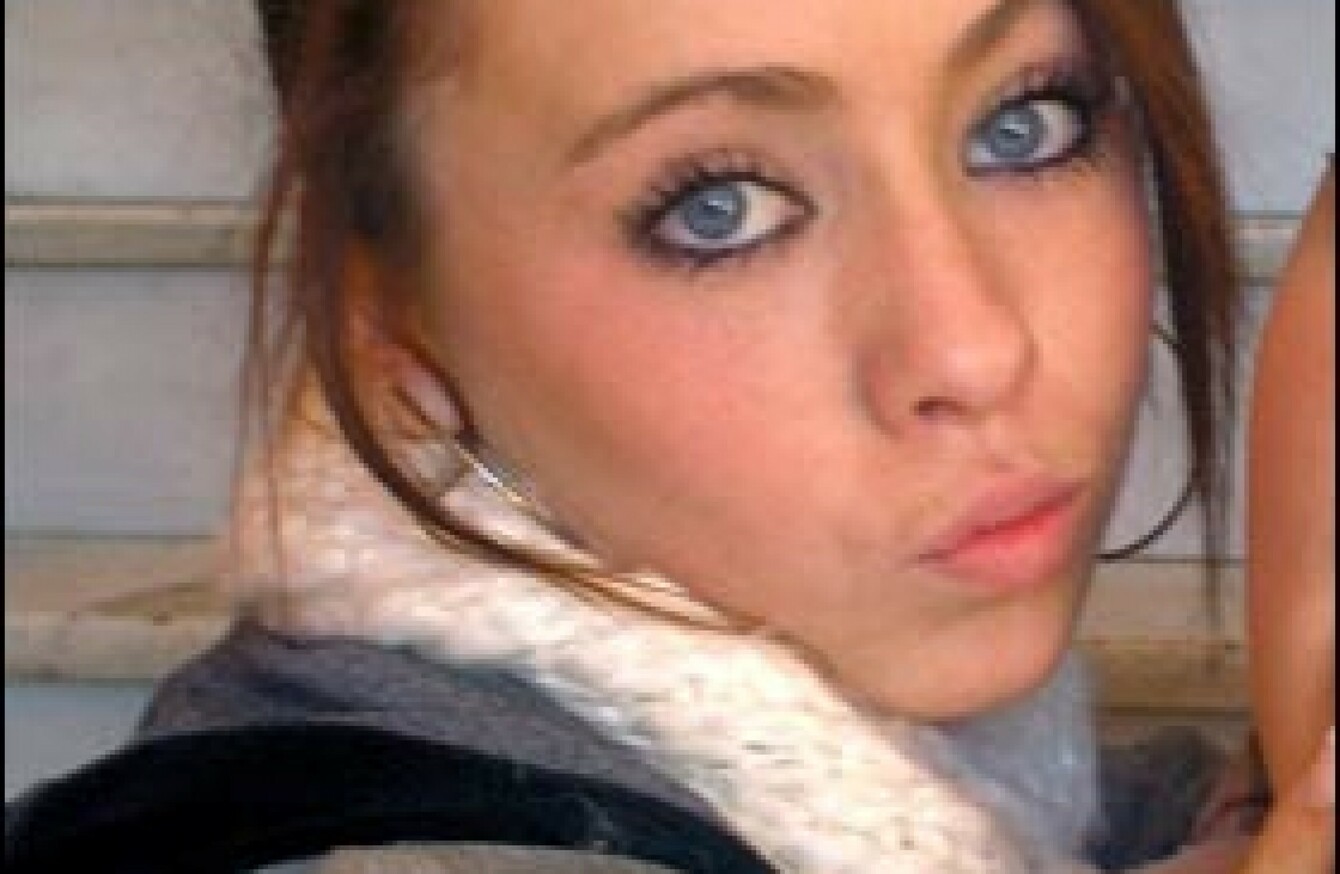 Amy Fitzpatrick.
Amy Fitzpatrick.
THE FATHER OF missing teenager Amy Fitzpatrick has spoken out about the search for his daughter publicly for the first time, urging anyone who may have information on her whereabouts to come forward.
Christopher Fitzpatrick spoke tonight to RTÉ's Claire Byrne Live about his daughter going missing and the death of his son Dean.
Dean Fitzpatrick was killed by his mother's partner Dave Mahon in 2013, who was sentenced in June to seven years in prison for manslaughter
In his first ever television interview, Christopher Fitzpatrick spoke out about the pain of losing both children, and appealed to anyone who may have information on Amy's whereabout to come forward to gardaí.
"All we want is Amy home… If she is alive somewhere we just want her home," said Christopher.
"The fight still goes on for Amy obviously to find out where she is and what happened to her.
We'd like people to come forward that haven't come forward before that have information about the situation, and about Amy.
When asked whether he thought someone knew something about Amy's disappearance that they had failed to tell gardaí, Christopher said:
"Yeah definitely. For what reason they haven't spoken, I don't really know why."
I want them to come forward and pass on any information that they have in relation to Amy's disappearance or any information they have whatsoever, to just come forward and pass it on no matter how small.
Amy went missing from her home in Riviera Del Sol, Mijas Costa in Spain, near the resort of Fuengirola on New Year's Day 2008.
She was walking from her friend's home to her own at around 10.10pm, but has not been seen since.
"Amy was a lovely child, she was very caring, she even collected money for the hospice at one time," said Christopher.
She loved her pets and stuff like that, her ambition was to be a vet and obviously that she's not around she won't get to do anything like that.
Loss of children
Christopher also spoke of losing his son Dean and how it felt to have lost both his children.
"It's just heartbreaking, it really is," he said.
I can't put it into words… it's just something that shouldn't be happening, it shouldn't have happened.
Dean Fitzpatrick had been living with Christoper on the night he was killed.
Christopher also talked about that night, when his son left to go up to an apartment where Dave Mahon was before being stabbed.
Christopher said he would not be able to move on with his life until he found out where his missing daughter was.
"At least I know where Dean is now, he's in the place where he's meant to be," said Christopher.
But we don't know where Amy is and we just want Amy home, that's all.