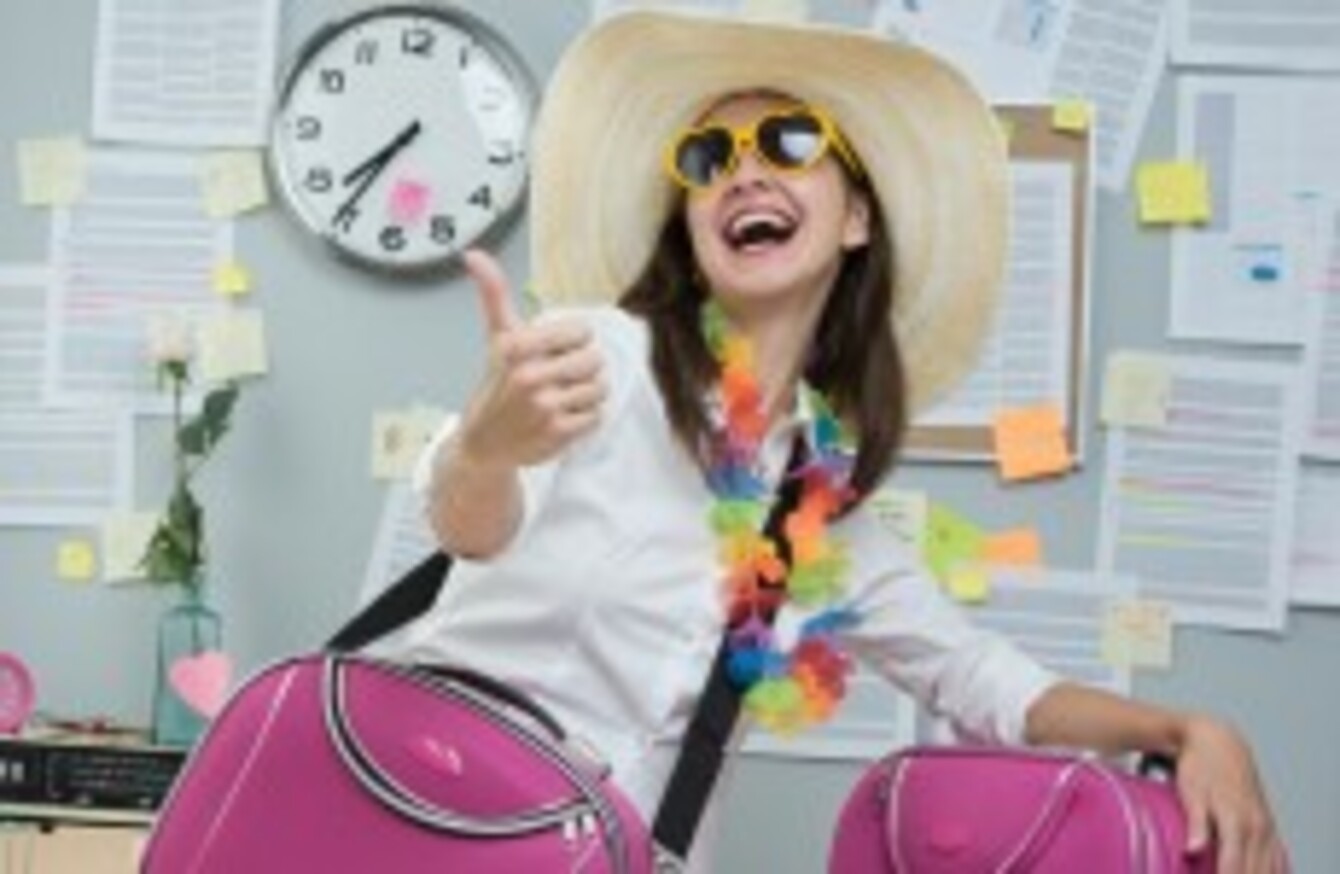 Image: Shutterstock/Stock-Asso
Image: Shutterstock/Stock-Asso
SIX OUT OF 10 Irish people don't use up all of their annual leave each year and the same number resent it.
That's according to a survey of 188 people taken by Hotels.com.
It found that 42% of people have an average of 2-3 days left over each year.
The most common reason for not taking the days off were:
being too busy at work (36%)
afraid to take holidays due to pressure at work (22%)
other staff members booking preferred dates (19%) 
A recent study by Morgan McKinley found, "Irish professionals feel obliged to work longer, with at least half of those who work longer hours staying around for at least an extra hour a day.
One in six of all professionals work at least 10 hours over their contracted hours a week. Over the course of a 48 week working year that means that these employees are working an extra three months more a year than they are contracted to.
However, the Hotels.com survey stated that people seem determined to enjoy their holidays for next year – with 80% already starting to plan their holidays for 2015.