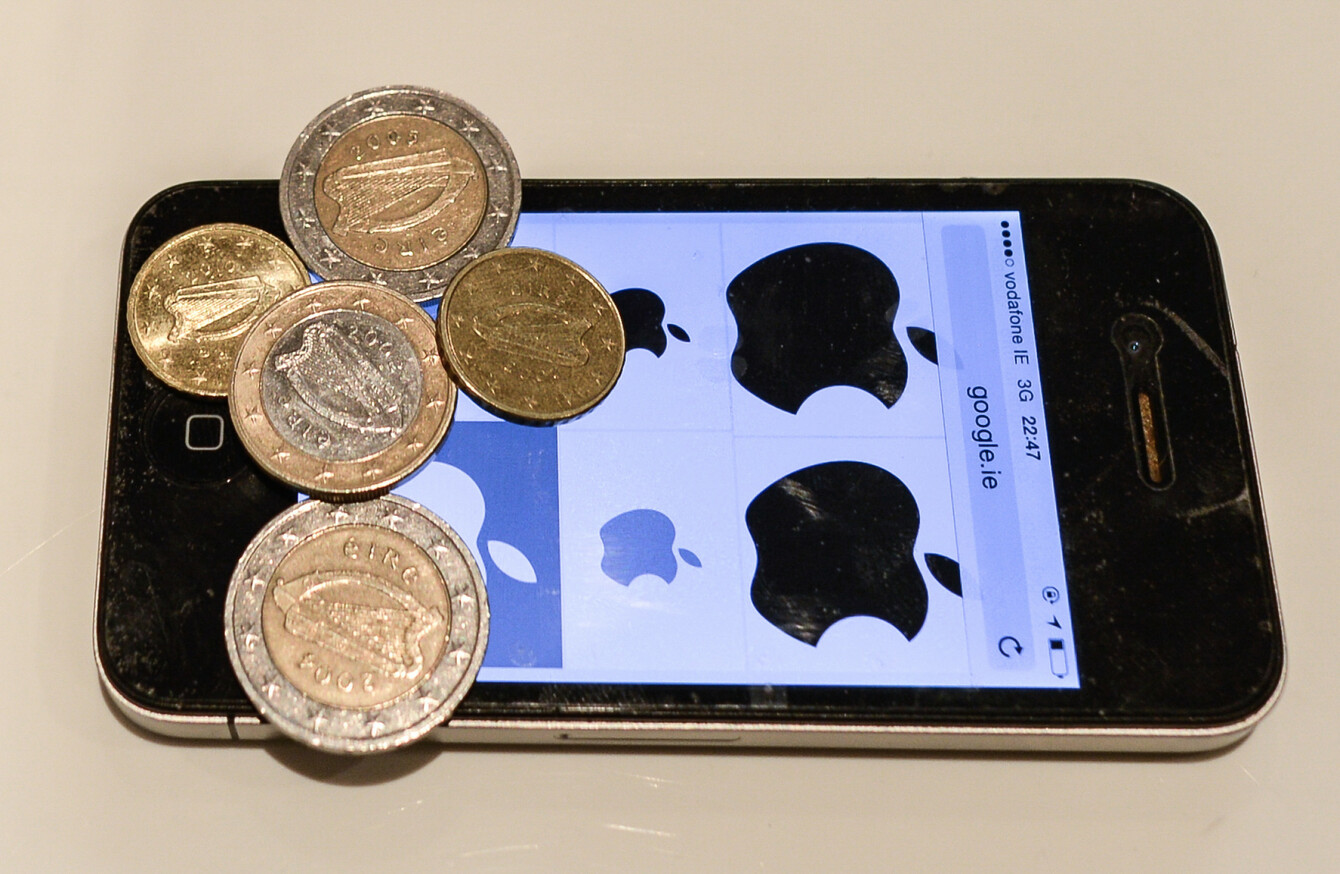 Image: SIPA USA/PA Images
Image: SIPA USA/PA Images
FINANCE MINISTER PASCHAL Donohoe has confirmed that tech giant Apple has paid the first tranche of its alleged state aid.
The roughly €1.5 billion payment was made today.
The EU Commission ruled in 2016 that Ireland gave multinational tech giant Apple illegal state aid worth up to €13 billion over a decade.
The Department of Finance is appealing the decision because it denies that there was any sweetheart deal in place.
Despite the appeal, Ireland is obliged to collect the funds and hold them in escrow until the appeal process is concluded.
Amundi, BlackRock Investment Management and Goldman Sachs Asset Management have been selected to manage the total amount in disputed taxes Brussels says Apple owes Ireland.
The size of the funds could be between €13-15 billion, including EU interest.
A statement from Donohoe said:
"This is the first of a series of payments with the expectation that the remaining tranches will flow into the fund during Q2 and Q3 of 2018 as previously outlined.
"There will be no further official comment on collection of the alleged State aid until the full recovery has been effected which is expected by the end of Q3 2018."
The EU Commission had previously complained that Ireland was "taking too long" to recover the funds from Apple.