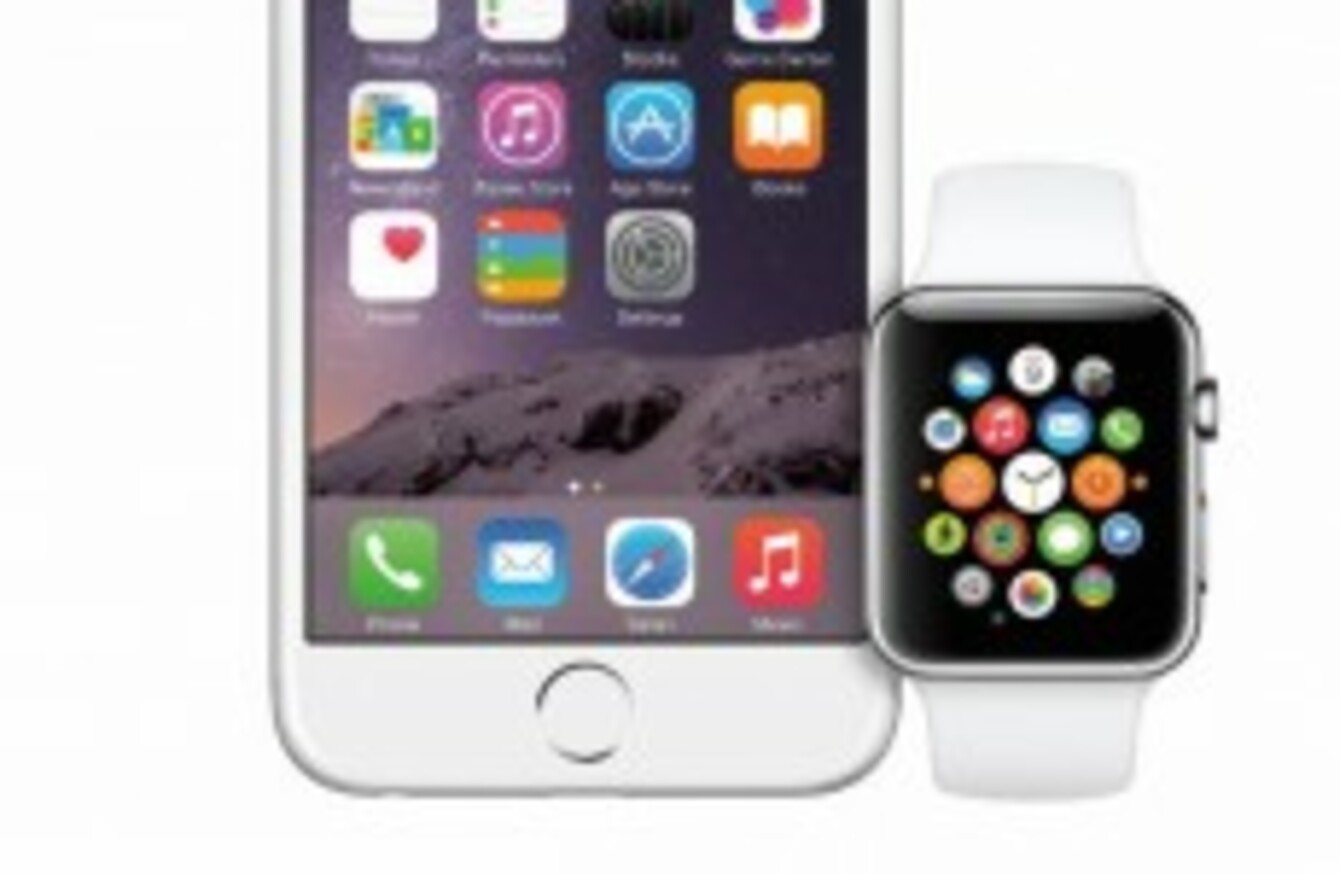 Image: Apple
Image: Apple
APPLE WATCH MAY still be a few months from release – the company is still sticking to its 'early 2015′ timeline – but that hasn't stopped it from releasing its Software Development Kit for those who want to develop apps for it.
While it's mainly for developers, the kit reveals more details about the device as developer get to grips with it. Here are a few of the most noticeable details from it.
Apple Watch is pretty much dependent on your iPhone: For anyone who has ever owned a smartwatch, this won't come as a surprise, but this is designed to be an extension of your iPhone. To put it in Apple's words, "a Watch app complements your iOS app, it does not replace it."
The first native apps will arrive next year: The team behind Instagram and ESPN have described what it's like to develop apps for the watch (since it's a press release, they're all positive) but near the end, it says "starting later next year, developers will be able to create fully native apps for Apple Watch."
There will be two types of notifications: Short Looks which lets the user know which app received a notification and are visible only briefly, and Long Looks, which will provide more detail about an incoming notification.
Both are activated by raising your wrist, with the Long Look notification appearing when you keep it raised or if you tap the short look interface.
Gestures will be consistent: Whatever type of app you're designing, all gestures will be consistent across the board. For example, vertical swipes scrolls, horizontal swipes switches between pages, and the digital crown scrolls through pages.
There's a new font: Which was designed specifically for Apple Watch called San Francisco. Apple recommends adopting Dynamic Type when designing apps, which will make automatic adjustments to letter spacing and line height for every font size and responds to changes the user makes to text-size settings.