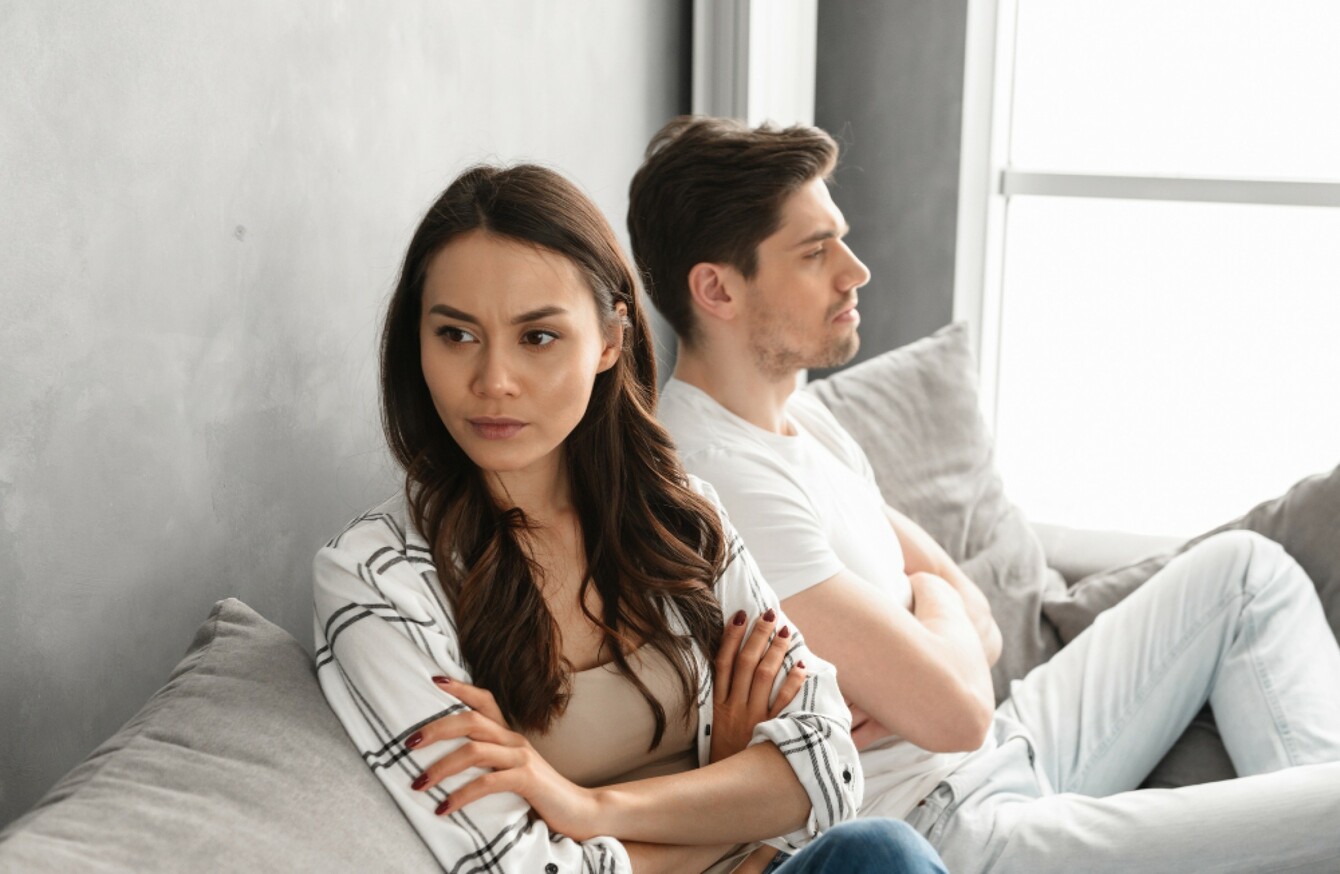 Image: Shutterstock
Image: Shutterstock
EACH WEEK, WE hear from a reader who can't figure out what to do about a tricky parenting situation. To get a balanced take on the dilemma, we ask Irish parenting experts to weigh in.
From choosing whether to push toilet training to allowing a baby to 'cry it out', being a parent involves decision after decision – and a whole lot of questioning yourself.
This week, one reader is concerned about arguing with her partner in front of her kids – and the effect it may have on them.
Have a parenting dilemma you're struggling with? Let us know anonymously here and we'll share it with our panel of experts.
This week's dilemma
My husband and I are finding it increasingly hard not to bicker or argue in front of our daughters, who are two and four-years-old. We had always said we wouldn't argue in front of our children and would present a united front but, turns out, it's very hard to do that.
Our arguments aren't particularly intense, they're more about everyday frustrations, like not emptying the dishwasher or having to ask numerous times for something to be done. I really don't want our kids to pick up on negative exchanges, but it's not like we're having screaming matches either. Am I being unreasonable by continuing to argue in front of my kids?
What the experts have to say…
You're not being unreasonable – but there are other options. It's not unusual for tired parents of small children to do this. In many ways this is family life! However, if you want to model different ways of communicating, there are lots of options. First of all you both need to agree that this isn't the way you want to interact with each other about the small stuff in front of the kids. Then you have to decide what alternatives suit your family style best. Options include not involving the children ie by discussing job rotas and tasks by text or by having a shared virtual diary or to-do list.  If you want to include the kids and model more open communication, then you can have a chore list or chore diary on the fridge door.
You can also initiate family meetings once a week where everyone gets to say things about managing day-to-day family life. It becomes a place for ideas and fun suggestions without any blame or shame. Finally, there's also a need to nourish and replenish your relationship as a couple. Sometimes that can end up taking a back seat to busy family routines. Maybe a regular dinner date offering you both the space to be together without the kids might be helpful.
  - Krysia Lynch, Maternity Care Expert at Krysia.ie.
It's not unreasonable to argue with your husband in front of your kids. You are being human. It's very important that we teach our children what is human and normal. It's very important to show them we all have emotions, that it's okay to express those emotions and how to problem solve, compromise and move on. The only potential pitfall, in my opinion, of low-key arguing in front of kids is if you don't let them see the resolution and show that these arguments don't effect your love for one another. When you argue with your kids either currently or in later years, they'll be assured these moments are something they can cope with and they don't affect your love for them.
  - Deirdre Holland Hannon, Behaviour Specialist at @deehollhan.
So what's the final tally? Is this reader being unreasonable?
Yes – 0
No – 2
Have a parenting question you want answered? Let us know anonymously in our survey here or email us on family@thejournal.ie and we'll put it to the experts.