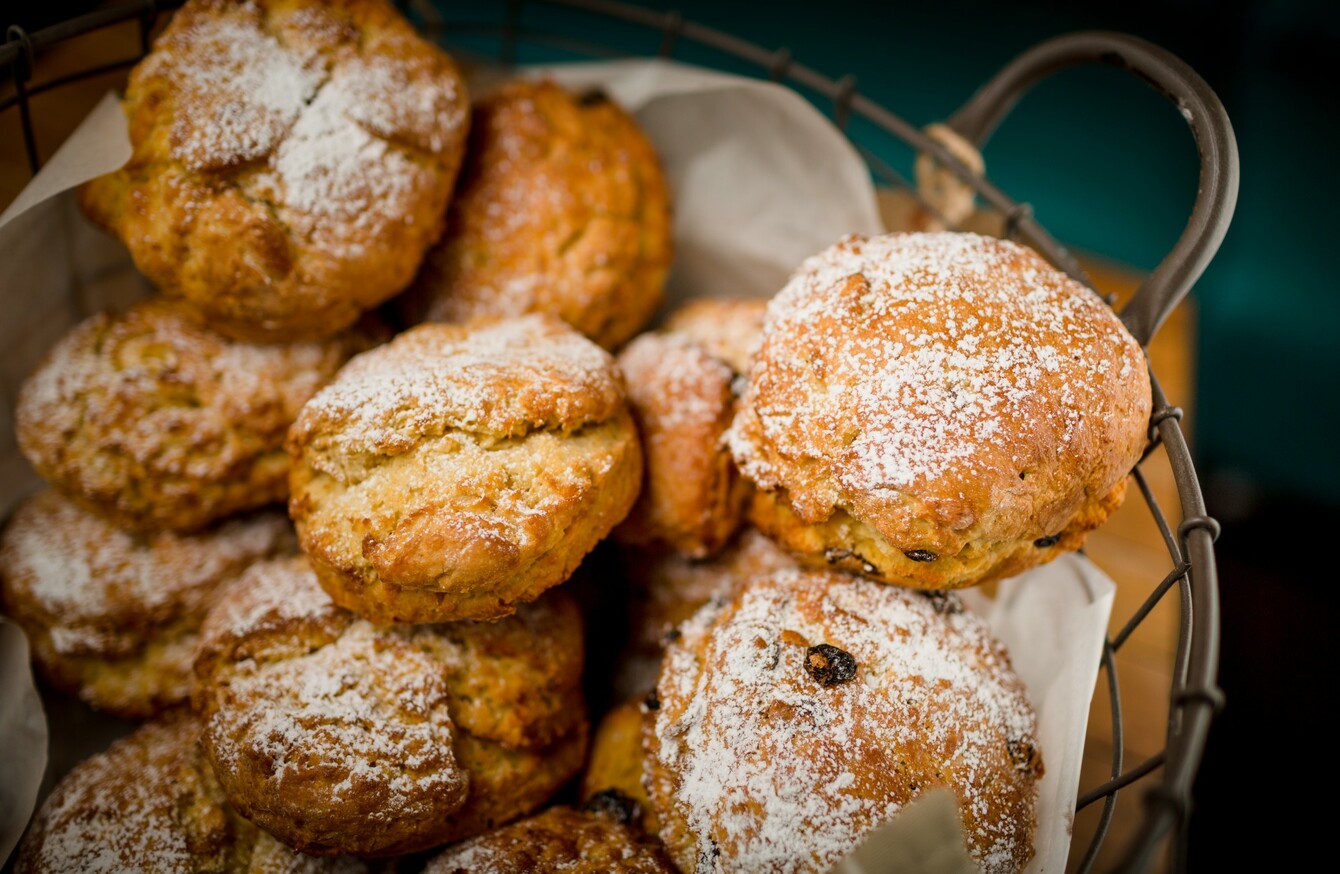 Image: Shutterstock/Henley Bailey
Image: Shutterstock/Henley Bailey
EVERY HOME COOK has their own kitchen hacks, cheats and traditions, and we want to know yours.
Each week as part of our Kitchen Secrets series, we ask readers to share their cooking tips and go-to-food and drink ideas. From the secret to quick-and-easy dinners, to the best way to scramble an egg, we set a new question every seven days.
This week, we asked readers to share their go-to recipe for a bake sale or coffee morning – the bakes they turn to when they want something that's impossible to burn, underbake or generally mess up.
What's your foolproof recipe for a bake sale or coffee morning?
Next week, we'll be asking readers for the one food that's always in their freezer. Frozen peas? Oven chips? Batch-cooked curries? Email us on food@thejournal.ie – and you could see your response in the magazine!
Homemade savoury scones are a doddle to make. Take 225g self raising flour, add a teaspoon of mustard, a pinch of salt, and rub in 50g butter. Stir in 100g grated cheddar cheese , one egg and 100ml buttermilk. Don't over mix and bring together the mixture on a flowered board. Cut into six equal pieces, place on baking sheet, brush with a little milk and sprinkle with grated cheese bake in a hot oven for 15 minutes. 
- Angie Nolan
My mam makes a really retorowalnut bakewell with meringue. My granny used to make it too, and now so do I. It's a great birthday party or bake sale treat. It's a basic cake batter, plus a meringue made with three egg whites and around a three-quarter cup of caster sugar. I top it off with toasted walnuts.
- Niamh Mongey
I make scones too, when I'm looking for a variation on brown bread. I make mine with wholegrain flour, and you can add lots of different seeds or leave them out completely. They're very easy to make and freeze really well. Preheat the oven to 200C, then mix 450g flour and half a cup of seeds in a bowl. Sift in two teaspoons baking soda and stir through. Using your hands, stir in 120g melted butter, and slowly adds 150ml buttermilk until it forms a moist dough. Roll out on a floured surface and cut into rounds. Place on a baking sheet and bake for 10-12 mins, until golden on the outside and dry in the middle when broken.
- Fiona Staunton