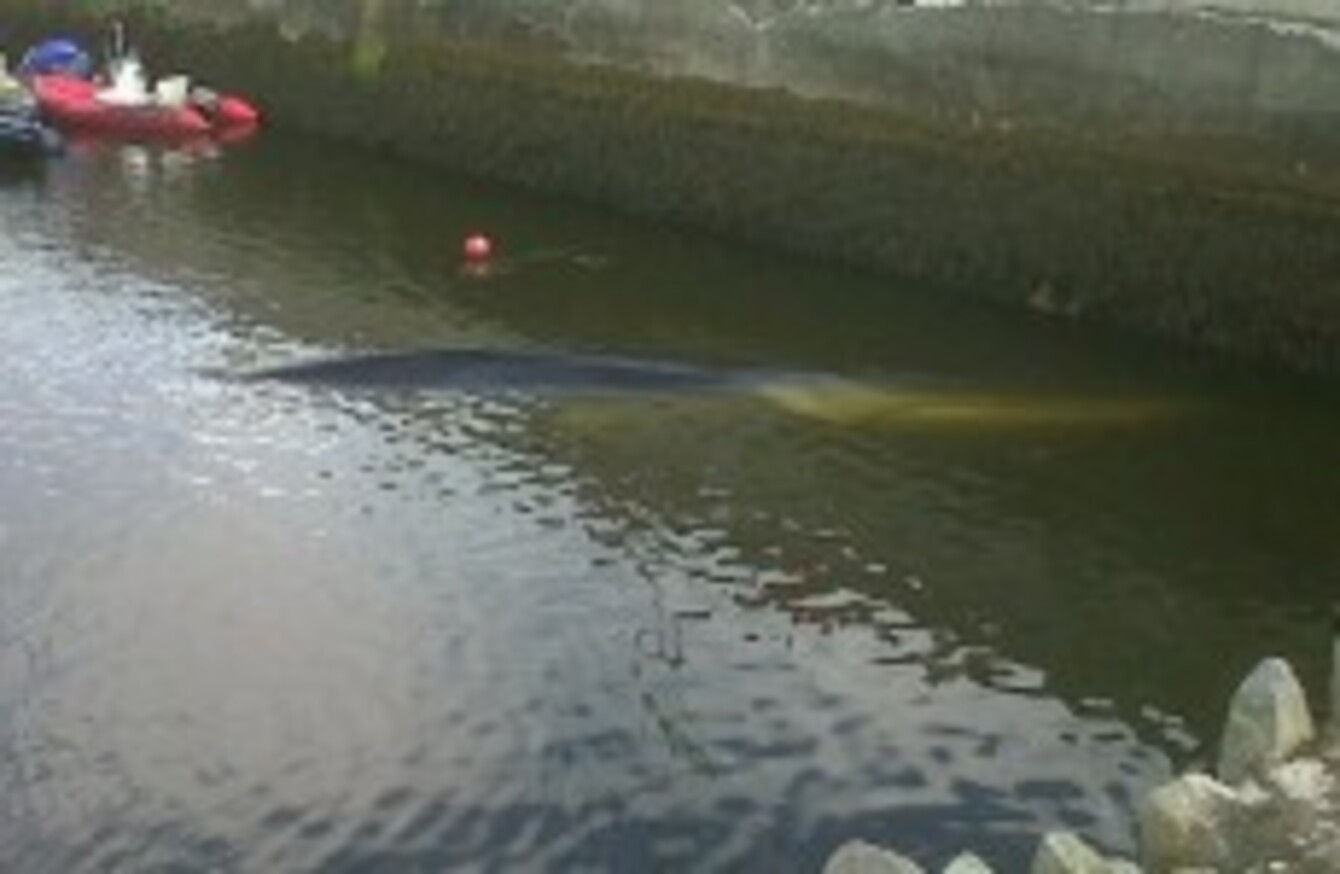 Image: Ger Murphy
Image: Ger Murphy
THE BALTIMORE WHALE, which has been stuck at the west Cork harbour since Tuesday, took what now appears to be his last breath at 11am today.
The Irish Whale and Dolphin Group confirmed the young fin whale's death in the last few minutes.
"It appears that after the heavy thrashing witnessed, and filmed, about 11am this morning that the whale is now dead," the charity said in a statement.
The National Park & Wildlife Service has an action plan in place for how to remove the mammal's 40-foot body from the pier wall. It is understood the carcass will be removed to Waterford where it may be used for scientific research purposes.
Dr Simon Berrow from IWDG said the event was "unprecedented" but added that he was in talks with the Defence Forces and local authorities so protocol can be put in place if something similar occurred again.
Th sorrowful and distressing sight of the large mammal thrashing its scarred and injured body against the pier wall has attracted onlookers since Tuesday. There were fears that it could live for weeks as it was not able to beach itself fully, as is normal when whales come ashore to pass away.
The NPWS had decided not to take action to euthanase the animal and allow it to die naturally but the IWDG had taken steps this morning to try and find a more humane solution.
It had been in talks with the Defence Forces about shooting it to 'put it out of its misery' sooner.