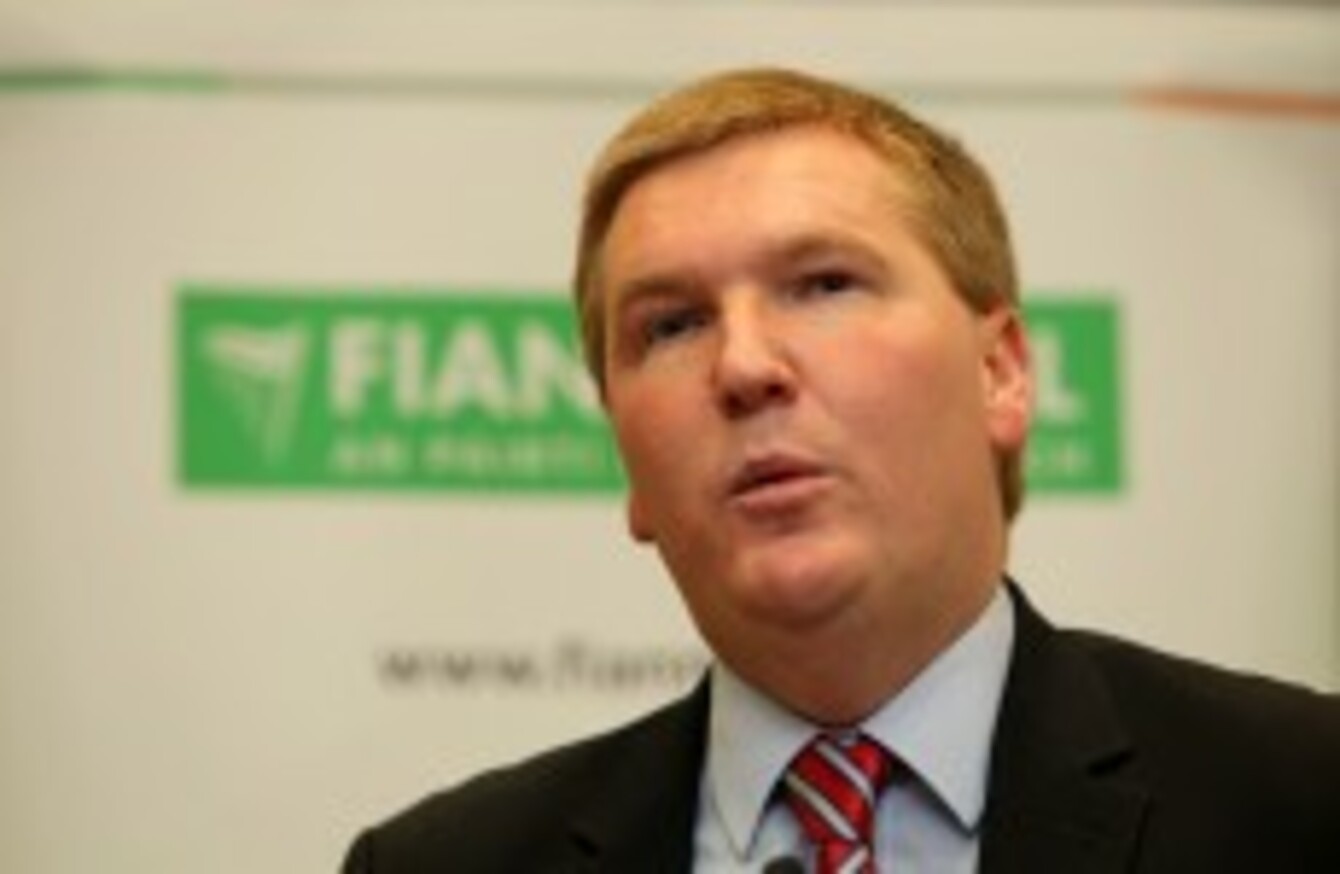 Fianna Fáil finance spokesperson Michael McGrath (file photo)
Image: Sam Boal/Photocall Ireland
Fianna Fáil finance spokesperson Michael McGrath (file photo)
Image: Sam Boal/Photocall Ireland
FIANNA FÁIL HAVE called on the Central Bank to require banks to issue a statement following each change to the ECB's interest rate.
The party's finance spokesperson Michael McGrath said that each bank should disclose the impact, if any, that any rate changes would have on the full range of products offered by the bank.
"Apart from the welcome rate reduction enjoyed by those with tracker mortgages, it is difficult what positive impact, if any, last week's ECB decision will have on personal and business customers of the banks in Ireland," he said.
This is despite the fact that the purpose of the ECB rate cut was to stimulate economic activity in a flagging eurozone economy.
McGrath said that the likelihood was that banks would instead seek to shore up the additional losses on tracker mortgages by implementing lower deposit rates and increasing variable loan rates, a move he said would do nothing to stimulate economic activity.
"In my view, it is time the banks were required to make a formal statement in response to a change in the ECB's benchmark rate," he said, adding that it was only when the full effect of the change was taken into account could "its influence on the wider Irish economy" be established.
I believe that requiring the banks to make such a statement would greatly improve our understanding of the impact of an ECB rate change on the Irish economy and would also serve to hold the banks accountable for their response to a change in the ECB rate.