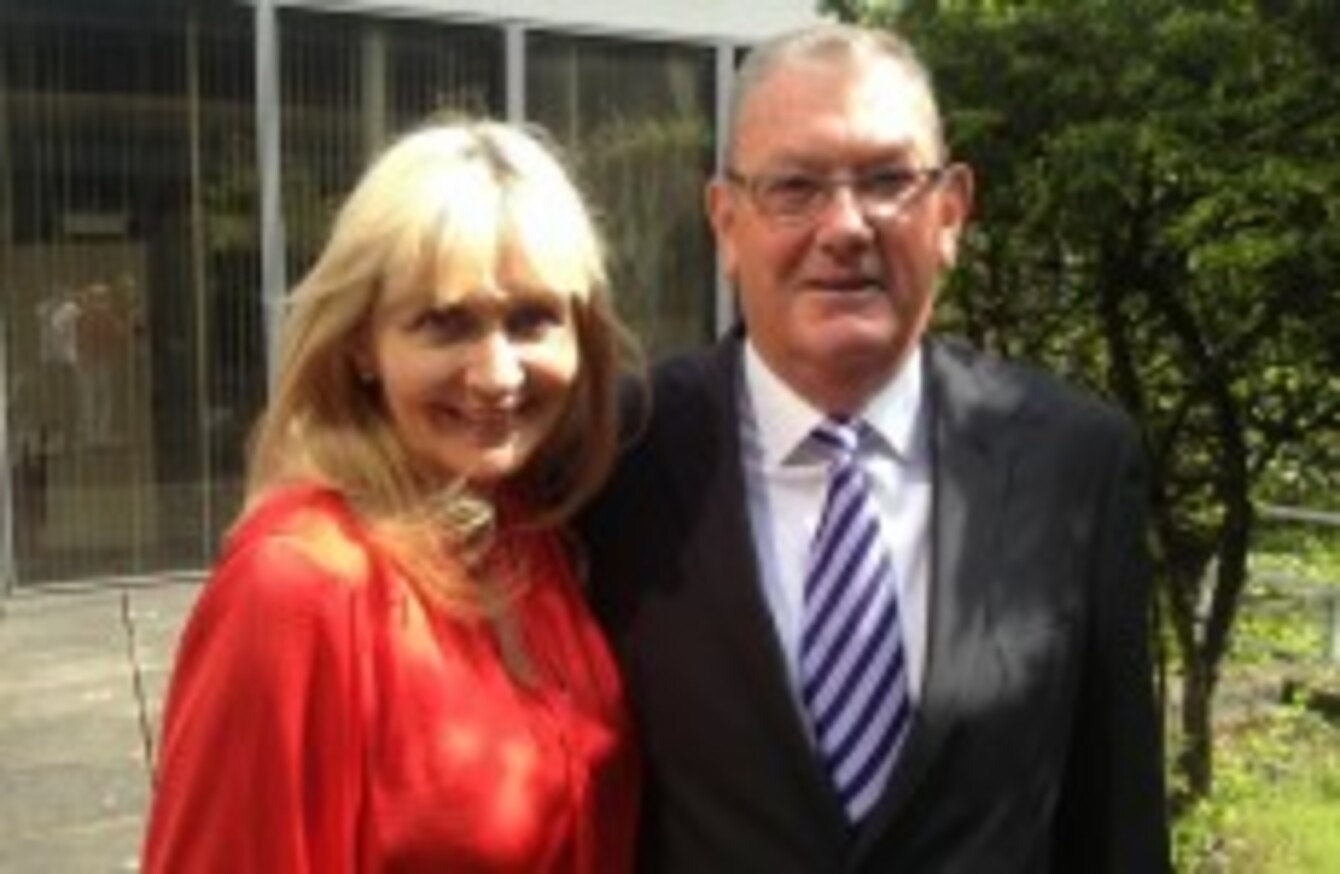 Image: Press Office via RTE
Image: Press Office via RTE
BEN DUNNE SAYS he has "no regrets" when asked about the payments he made to Charles Haughey.
Speaking to Miriam O'Callaghan on RTÉ Dunne said "I have no regrets about things that came out that were true and what came out about Haughey was true.
"I gave him money but why have a regret".
You gotta get on with life and live your life and do the best you can, you can't undo the past.
He said that he's not corrupt and that people who do business with him know that.
"I know I'm not corrupt and I am in business today and I've a lot of people doing business with me
"I know that if they thought I was corrupt, they wouldn't be dealing with me."
Politics
The businessman joked about how his past means that politicians don't ask him for money.
"The great thing about all of this is that none of them ask me for money, I must be the only businessman in Ireland.
They run a million miles away from me. Brown envelopes, money and Ben Dunne…it's about the worst ingredient if you want to win a seat in an election.
Ransom 
Ben Dunne was kidnapped in 1981 and reports at the time suggested IR£1.5 million was paid in a ransom and that it was done at the request of Charles Haughey to Patrick Gallagher.
Ben said: "The amount I think, I know, in my opinion is wrong and Charlie Haughey and Patrick Gallagher had nothing to do with the ransom being paid whatsoever, in my opinion, and I think I would have an idea if they did had".
Speaking about the kidnapping, Dunne said "I remember when they let me go but I didn't know whether I was free or not.
"I was left in a graveyard in Cullyhanna, and the first thing I did was I got in to a grave.
I looked up and I could see the stars in the sky and next thing I immediately said 'Good God they could back here and shoot me, throw the earth in, never to be found again' so I crawled out of that grave.
Reports of attempted suicide 
In 1992 Dunne was arrested for cocaine possession and soliciting while on a golf holiday in Florida.
Dunne said "The one thing I didn't want to do was take my life in Florida but I can't stop the papers from writing it".
He did say that "There were times when I just didn't want to be Ben Dunne, or thought I could be Ben Dunne and forget about being Ben Dunne for that space of time.
I always wanted to be who I am but I didn't want to be responsible for myself all the time. Now I am responsible for myself all of the time.
The full interview with Miriam O'Callaghan will be on Sunday with Miriam.