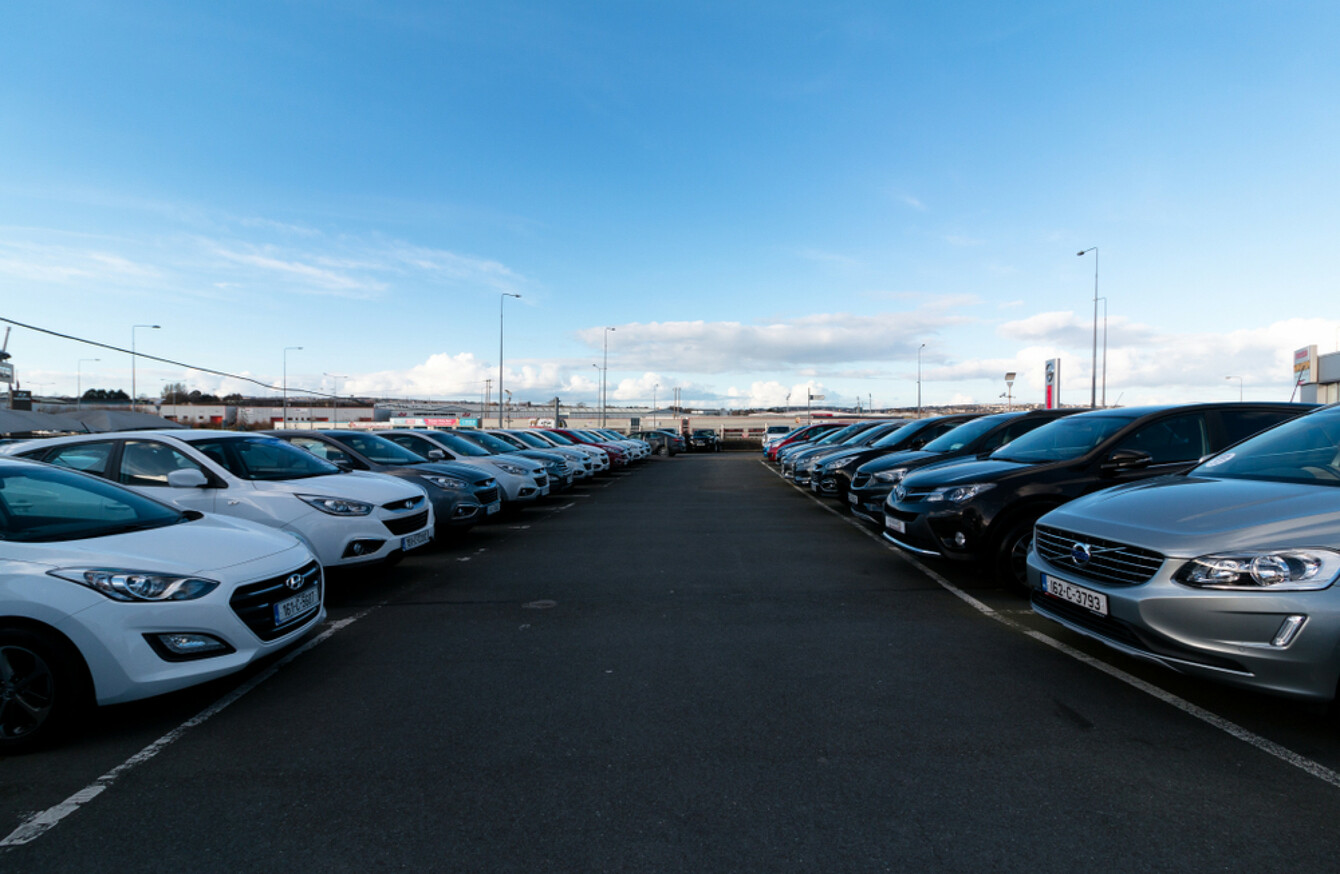 Image: Shutterstock/D. Ribeiro
Image: Shutterstock/D. Ribeiro
VOLKSWAGEN HAS TOPPED the list of manufacturers with the most used car sales for the first half of 2018, followed by Toyota and Ford. These are also the top three manufactures with the most new car registrations so far this year.
The manufacturer in fourth place is Nissan followed by Opel in fifth,  Audi in sixth and BMW in seventh place.
Rounding out the top ten manufacturers with the most used car sales in the first half of the year are Renault, Hyundai and Peugeot.
The figures were published as part of the DoneDeal.ie Motor Industry Review looking at the first half of 2018.
Just under half a million (483,152) used cars have changed hands in the first six months of this year, a drop of 5 per cent (507,300) compared to the same period last year.
However, the report shows that the rate of the decline slowed in the second quarter with a difference of only 300 car sales (217,334 in Q2 2017 vs. 217,029 in Q2 2018).
According to DoneDeal:
This sharp decrease in momentum is a clear sign that the slowdown in the used car market is somewhat abating.
Looking at the table we can see that the only manufacturer that had more models sold this year compared to last was Hyundai, with 134 more used Hyundais changing hands January to June 2018 than January to June 2017.
Whilst Volkswagens are the cars that change hands the most the Skoda Octavia is the car that retains its value the most. A depreciation analysis showed that the Octavia had an average depreciation of 31 per cent, followed closely by the Volkswagen Golf with an average depreciation of 32 per cent.
Want to make sure you don't miss out on anything going on in the world of motors? Like us on Facebook and and follow us on Twitter for the latest updates.