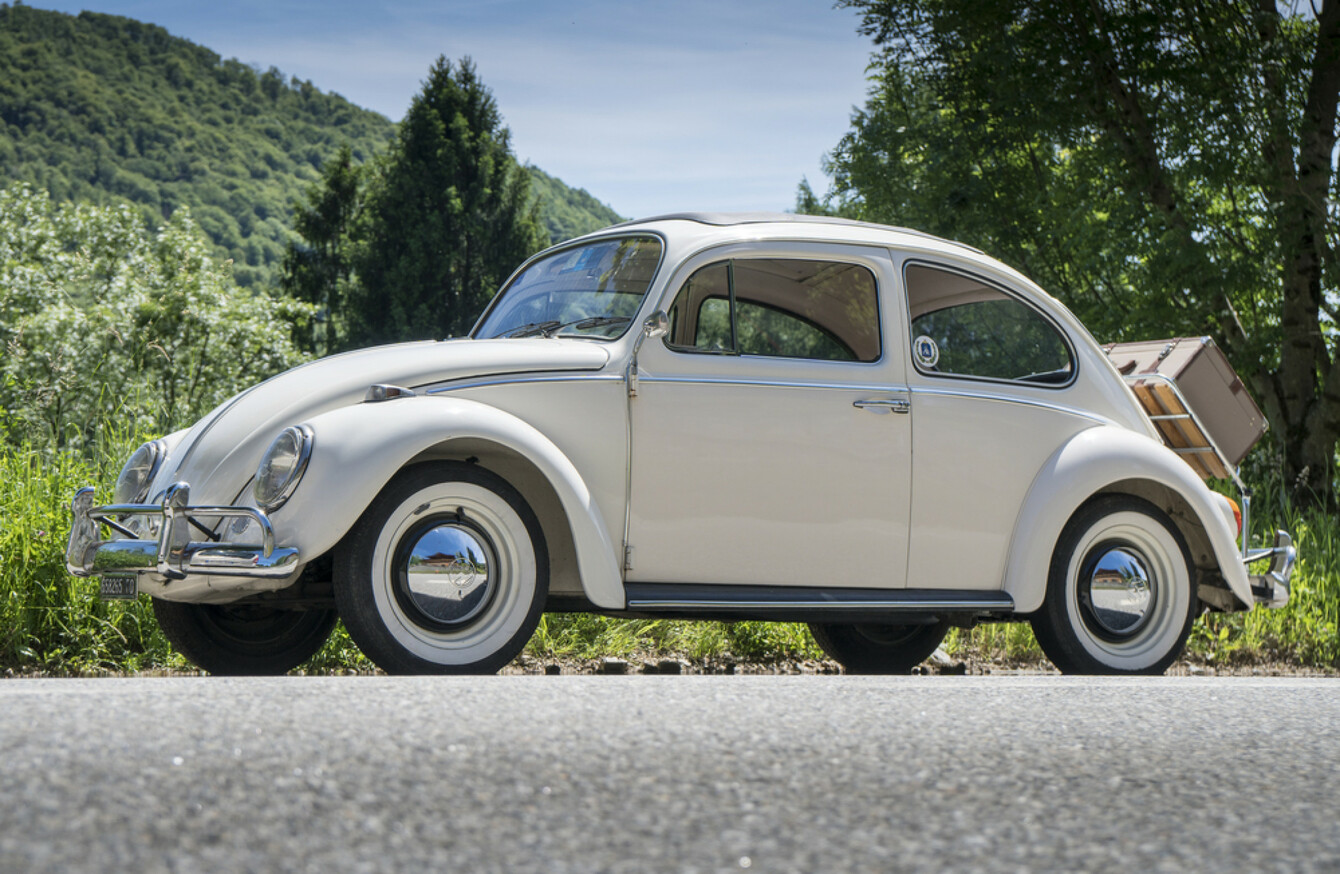 Image: Shutterstock/Arcansel
Image: Shutterstock/Arcansel
THE VOLKSWAGEN BEETLE is one of the best selling cars of all time with over 21.5 first generation models finding homes across the globe.
So, it is sad to learn that the VW Bug has ceased production for the first time since 1945. The Beetle was produced in Europe until the 1970s and remained in production in Mexico until 2003 but by then the second generation model was in production (since 1999). This model was replaced by the current Golf-based model in 2011.
Of course, there is a strong Irish connection to the Love Bug too. Volkswagen's licensed importer, Motor Distributors Ltd, assembled cars from 1950 to about 1985. The Beetle was assembled here from 1950 to 1977.
The very first Volkswagen Beetle ever made outside of Germany was assembled in Ballsbridge in Dublin and is now proudly on display in the Volkswagen Museum in Wolfsburg, Germany. It was produced in Ireland in 1950.
Whilst the Beetle is no longer in production, there are still a few new models available to buy in Ireland, priced from €25,350 for the Beetle Design model – just a tad more than the original price of £465 in 1950. The Design models are available with a 105hp 1.2-litre TSI petrol engine with either a six-speed manual or seven-speed DSG automatic gearbox. The diesel option is a 110hp 2.0-litre TDI with either a five-speed manual or seven-speed DSG automatic gearbox.
Beetle R-Line models are priced from €30,395 and are available with a 150hp 1.4-litre TSI petrol engine mated to a six-speed manual or seven-speed DSG gearbox. Diesel versions are powered by a 150hp 2.0-litre TDI unit.
Stocks are limited so if you are interested in owning a Beetle, contact a Volkswagen dealer for more information.
Want to make sure you don't miss out on anything going on in the world of motors? Like us on Facebook and and follow us on Twitter for the latest updates.