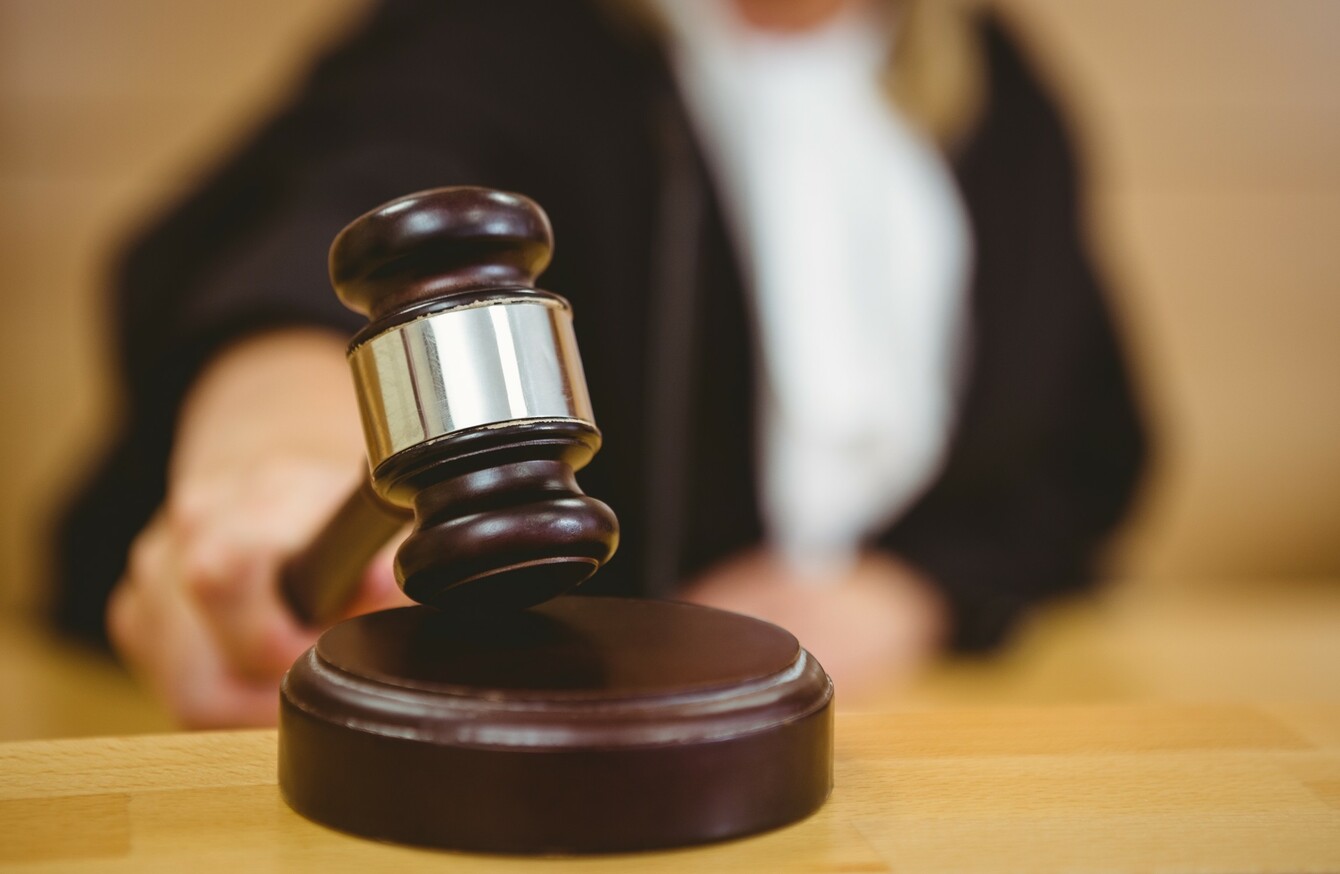 Image: Shutterstock/wavebreakmedia
Image: Shutterstock/wavebreakmedia
Updated 5.45pm
A MEMBER OF a well-known Fianna Fáil family in Waterford was jailed for 14 years today for abusing 10 boys over three years.
Billy Kenneally, from a family of three FF TDs, threatened a victim that he "would not be believed" as the abuser was "part of the Kenneally political family".
Jason Clancy, a 44-year-old complainant and father-of-four, recalled the rituals and abuse carried out by Accountant Billy Kenneally during sentencing in his victim impact evidence.
Guilty plea
Kenneally (65), of Laragh in Summerville Avenue in Waterford city, pleaded guilty to 10 counts on the indictment.
Detective Garda Maureen Neary outlined how the 10 sample counts relate to the indecent assault, now sexual assault, of the boys from 1984 to 1987. Some of the boys were as young as 13 at the time.
Kenneally was involved in coaching basketball in the south east for a number of years and was involved with St Anne's Tennis Club. He groomed boys from these activities, along with his involvement in soccer.
He received two-year consecutive terms on all 10 counts, and with seven months suspended from each one, will serve 14 years and two months in prison. The victims present expressed their satisfaction with the sentence.
Complaints
Detective Garda Neary explained how he told gardaí that "I more or less tied him up and molested him [Jason] with another fella".
The gardaí were approached in relation to the abuse of a boy in 1987 but no formal complaint was made and it has emerged that Kenneally was advised to seek help. He has since had two years of clinical psychotherapy in the city.
Judge Eugene O'Kelly said that Kenneally's apology, which was read in court by the defence, causing the six victims to leave for a short period, "came a generation too late".
The photographing of his victims with a Polaroid camera during the abuse, involving them being tied up, handcuffed and acts of masturbation and oral sex carried out, was "some kind of insurance" in case of disclosure.
This remained in the boys' minds as "a constant threat" that he would reveal their identities.
Kenneally "clearly gained their trust" through his involvement in soccer, basketball and tennis and this laid the way for the "grooming for the abuse that was to follow". He said:
His modus operandi was to involve himself in sporting activities.
Kenneally used his coach status to "get in with them" whereby he began his grooming. He freely distributed alcohol from the boot of his car, with each case following a similar pattern of abuse.
However, gifts "always came at the price of sexual abuse". Victim impact statements read out in court on the first day of the sentencing hearing "made for harrowing reading", he said.
The maximum term for indecent abuse of minors was two years, prior to its replacement with the sexual assault charge in 1991. The increase to a maximum of 14 years "reflects society's contemporary attitude to this repugnant act", he added.
Judge O'Reilly said that Kenneally was living with his parents at the family home in plush Summerville Avenue. He said that his parents were clearly "hardworking respectable people who had no knowledge of what was happening under their [own] roof".
Coming from a "relatively privileged background", he had "plenty of readily available money to pursue his sexual appetite".
Recently named in the press as a "sports coach", to protect the anonymity of his victims, a number of them bravely took off this robe to highlight his identity.
Victim impact statement
Jason Clancy, who was indecently assaulted by Kenneally for some three years during his adolescence, read from his victim impact statement on Thursday.
A few weeks after his 14th birthday, his abuse started. He explains how Kenneally invited him to his home in Summerville Avenue when the accountant's parents were away.
Clancy, from nearby Grange Park, explained how he was told to go to the bedroom where he was stripped and made to wear white shorts.
He was sexually abused and "when the sexual abuse was finished, he squeezed my testicles to make me smile and photographed me with his Polaroid camera".
The assaults, involving masturbation and oral sex, occurred at his family home, along with various locations in laneways and lay-bys in the south east.
He regularly paid his victims, with his fixation on the number seven, affiliated in some way to his family bus and coach hire business, often revealed in payments including that number, such as IR£7, IR£17 and IR£27.
He often plied them with drink, sweets and chips before carrying out his fantasies, including him being tied up with handcuffs and orange twine in his bed.
Clancy, reading from his victim impact evidence, added:
"I felt dirty all the time… constantly showering… making sure any of Billy Kenneally's semen or my own semen was washed away from my skin."
While he put on a brave front, he "felt wholly inadequate and dirty inside and out".
Kenneally is the respective grandson and nephew and namesake of William Kenneally Snr and William Kenneally Jnr, who both served as Dail deputies for the constituency of Waterford.
His grandfather served as a TD for Waterford from 1952 to 1961, while his uncle, also William, served from 1965 to 1982.
The family also ran a popular coach hire and public bus service in Waterford, Kenneally City Bus Company, which has since been sold to the Rapid Express/Kavanagh Group.
Kenneally was placed on the sex offenders' register for life.
"Victim impact statements took a huge amount out of us"
Survivors of the abuse, who waived anonymity so he  could be named, said they were delighted and ecstatic that Kenneally – who they described as a "beast" and an "animal" – will be jailed for the incidents, which occurred in the mid-1980s.
Speaking to WLR FM, Jason Clancy said: "All of us are absolutely ecstatic."
He said that the victim impact statements "took a huge amount out of us". "I know personally for a few days afterwards, it was tough," he said.
In the trial, it emerged that some of the boys were handcuffed by Kenneally. The survivors pointed out that it is not just them who have been affected by the abuse, but their families also.
Clancy, while in the company of three other survivors after the verdict, said:
"The four of us here, we were all in handcuffs at one stage when we were kids, so to see him going out today with a set of handcuffs on, I think for me personally and I think that the lads are the same, I would replace the bad images that I have, I will replace [them] with him in the handcuffs now and I think that is a good place to be."
Another survivor, Kevin Keating, said: "Hopefully we can, well I know I can, move on with our lives the same, have that image of the beast of a man being led out by handcuffs."
One survivor, Barry Murphy, said:
I'm in shock at the length of the sentence he got and I'm delighted.
I wanted this, I needed this. I've been through a lot, my family has been through a lot. I needed closure and today has given me that.
I've had a tough number of years, I've had issues with addiction, I've had issues with myself, and thankfully I've overcome them and I think that's what's given me the strength to be here and see this through and to be sitting at this table.
He said he had waived his anonymity from the outset because he "didn't want this man to be hidden".
He had to be made public for what he's done and who he is
Another survivor, Danny, described him as a beast, adding that he hoped it was an "ending point" for families when they see "this animal has been put away for a proper amount of years".
Jason Clancy said that there are still question marks that need to be answered.
"A lot of questions have to be asked as to how he could operate under the noses of authorities undetected, and to be honest with you, walking around with an air of invincibility," he said.
Audio courtesy of WLR FM. Additional reporting Aoife Barry