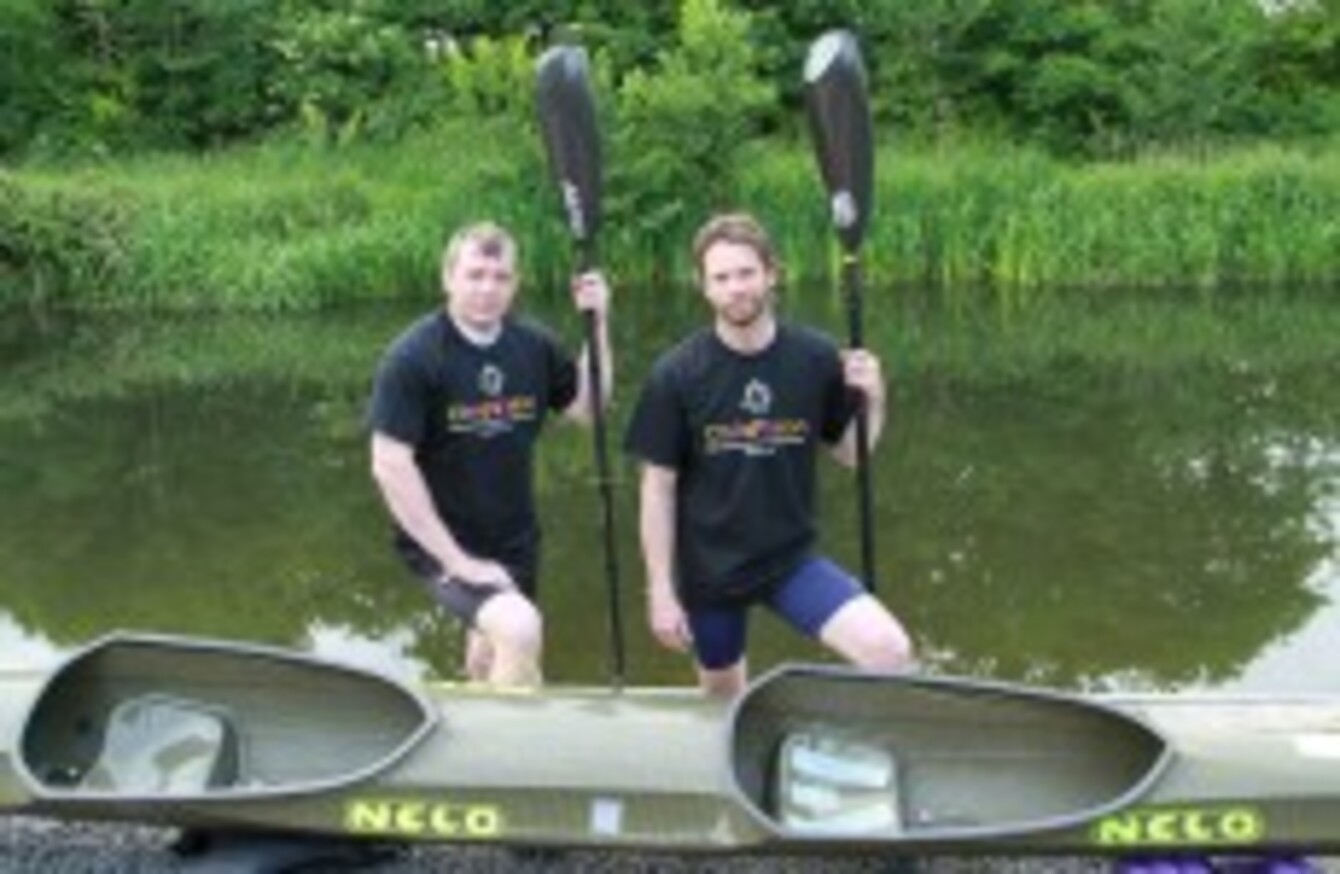 Wesley Bourke and his paddling partner Aisa Cooper
Wesley Bourke and his paddling partner Aisa Cooper
A BLIND JOURNALIST, canoeist and past pupil at ChildVision's national education centre for blind children will paddle the full length of the River Shannon in aid of the charity this weekend.
Wesley Bourke and his paddling partner Aisa Cooper will take to the water this morning despite the predicted storm conditions. The 360km challenge will begin at Dowra in County Cavan with the pair covering 100km per day for the first three days until they make their way to Limerick.
Bourke was diagnosed with Leber's hereditary optic neuropathy at the age of eighteen while he was completing an apprenticeship with the Air Corp in the late 1990s, leaving him with less than 15 per cent vision.
He attended ChildVisions integrated post primary school, Pobal Scoil Rosmini, to complete his Leaving Certificate and after graduating he went on to study International Relations in London. He now works as a jouralist at On Cosantóir, the Defence Forces magazine.
Speaking to TheJournal.ie, Bourke said he "wouldn't be here" without ChildVision who offered him a huge amount of support when he first started to lose his sight.
"Obviously it wasn't a great time in my life but it was always in the back of my mind that I wanted to do something for them," he said.
Bourke recently completed the Devizes, Westminister International Canoeing Marathon, paddling over 200km in a two man kayak with his partner Cooper in preparation for their Shannon challenge.
The experienced canoeist said he is apprehensive about the weather but said there is no change to their plan to start paddling at 9am this morning.
"We weren't expecting a hurricane but any conditions that are thrown at us we should be able to handle," he said. "It just means that now we're preparing for winter conditions instead of summer conditions and clearly we have to bring more rain gear with us."
ChildVision is Ireland's only national education centre for blind children and works with over 800 families throughout the country providing educational resources and facilities.
Bourke and Cooper have already raised over €2,000 for the charity and further donations can be made here.