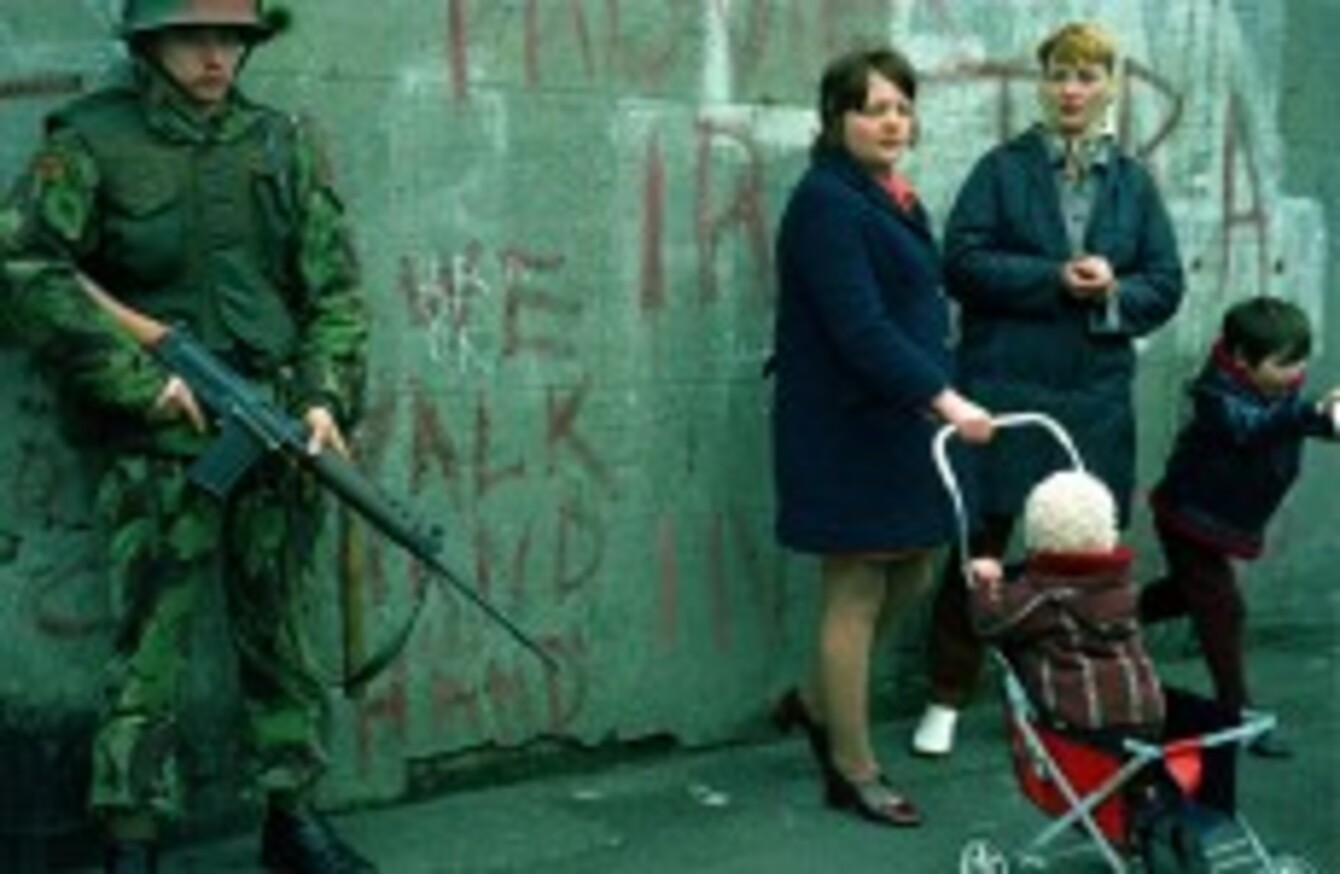 Women and children stand beside an armed British soldier in Belfast, days after Bloody Sunday in 1972
Image: AP Photo/Michel Laurent
Women and children stand beside an armed British soldier in Belfast, days after Bloody Sunday in 1972
Image: AP Photo/Michel Laurent
POLICE IN NORTHERN Ireland are to hold a murder investigation into Bloody Sunday, forty years after 13 people were shot dead in Derry in 1972.
The investigation has been sanctioned following a review of the landmark Saville Inquiry, published in 2010, which found that the people who had been killed by soldiers had been attending a civil rights march and had not been armed.
The PSNI has said the inquiry could last up to four years and will involve up to 30 officers. No date has yet been given for when the inquiry will begin.
"Police can confirm that following a review of the Saville Report by the PPS [Public Prosecution Service] an investigation will be launched into Bloody Sunday," a statement from the PSNI said today.
"PSNI have scoped out the scale of this investigation and the resources required to support it".
Thirteen people were shot dead by British soldiers on Bloody Sunday and a fourteenth person died several months later.
The Saville Inquiry into what happened took 12 years to report, finally publishing its report in 2010 after the longest-running and most expensive public inquiry in British history.
- Additional report by AFP