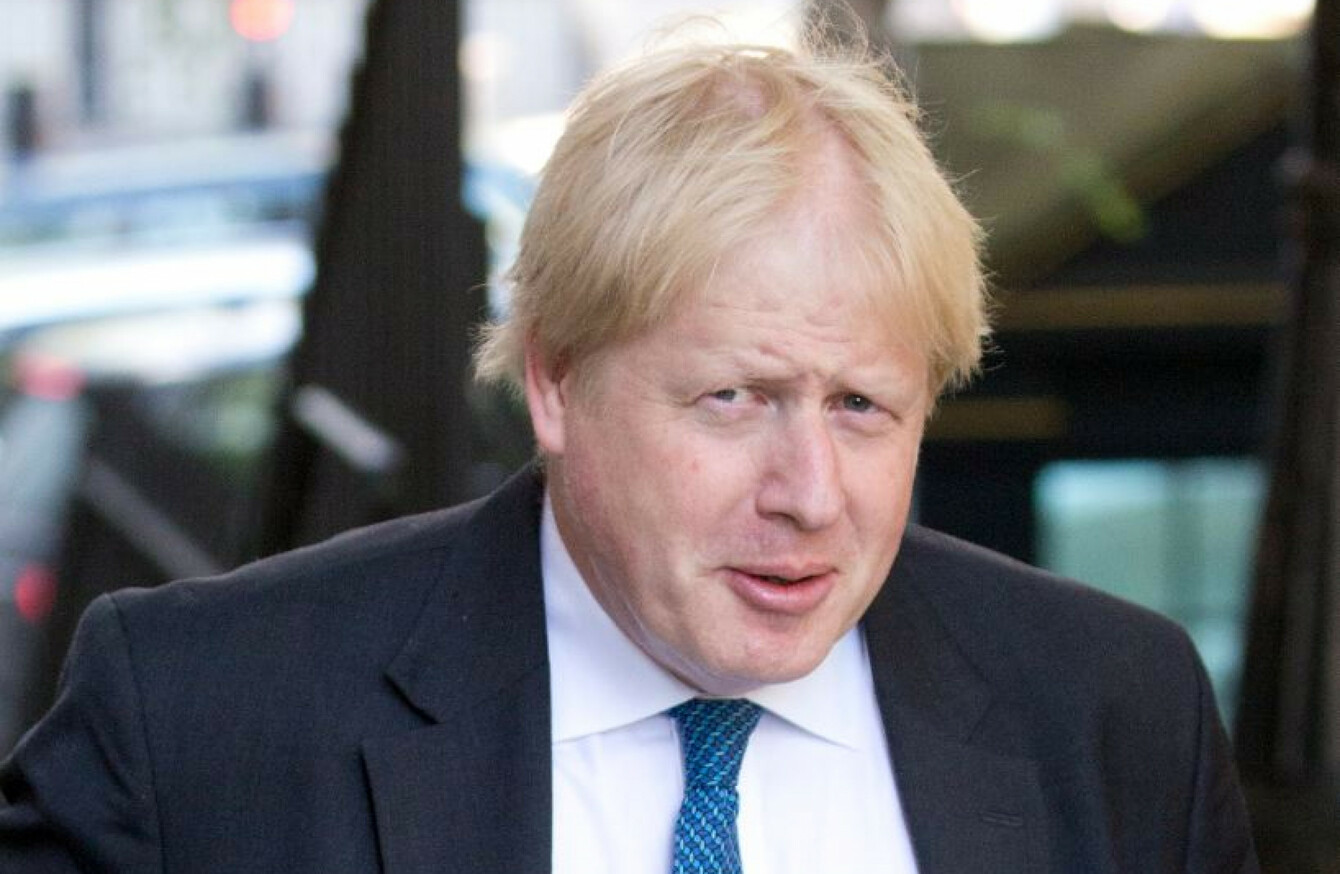 Boris Johnson, UK Foreign Secretary
Image: Isabel Infantes/EMPICS Entertainment/PA Images
Boris Johnson, UK Foreign Secretary
Image: Isabel Infantes/EMPICS Entertainment/PA Images
BORIS JOHNSON HAS described Britain's post-Brexit customs plans as "crazy".
A so-called customs partnership is one of the options on the table, and would involve the UK collecting import tariffs on behalf of the European Union (EU).
In an interview with the Daily Mail, the UK's Foreign Secretary said the proposal would create "a whole new web of bureaucracy".
Such a plan is reported to be backed by Prime Minister Theresa May. Conservative Party ministers failed to agree on a customs arrangement last week.
Speaking about the proposal, Johnson said: "It's totally untried and would make it very, very difficult to do free trade deals.
"If you have the new customs partnership, you have a crazy system whereby you end up collecting the tariffs on behalf of the EU at the UK frontier.
"If the EU decides to impose punitive tariffs on something the UK wants to bring in cheaply there's nothing you can do.
"That's not taking back control of your trade policy, it's not taking back control of your laws, it's not taking back control of your borders, and it's actually not taking back control of your money either because tariffs would get paid centrally back to Brussels."
Taoiseach Leo Varadkar last week said there is a risk that the EU and UK will fail to reach a withdrawal deal before an October deadline. He said the "sands were still shifting" but that a lot of progress still needs to be made before Britain officially leaves the EU next year.