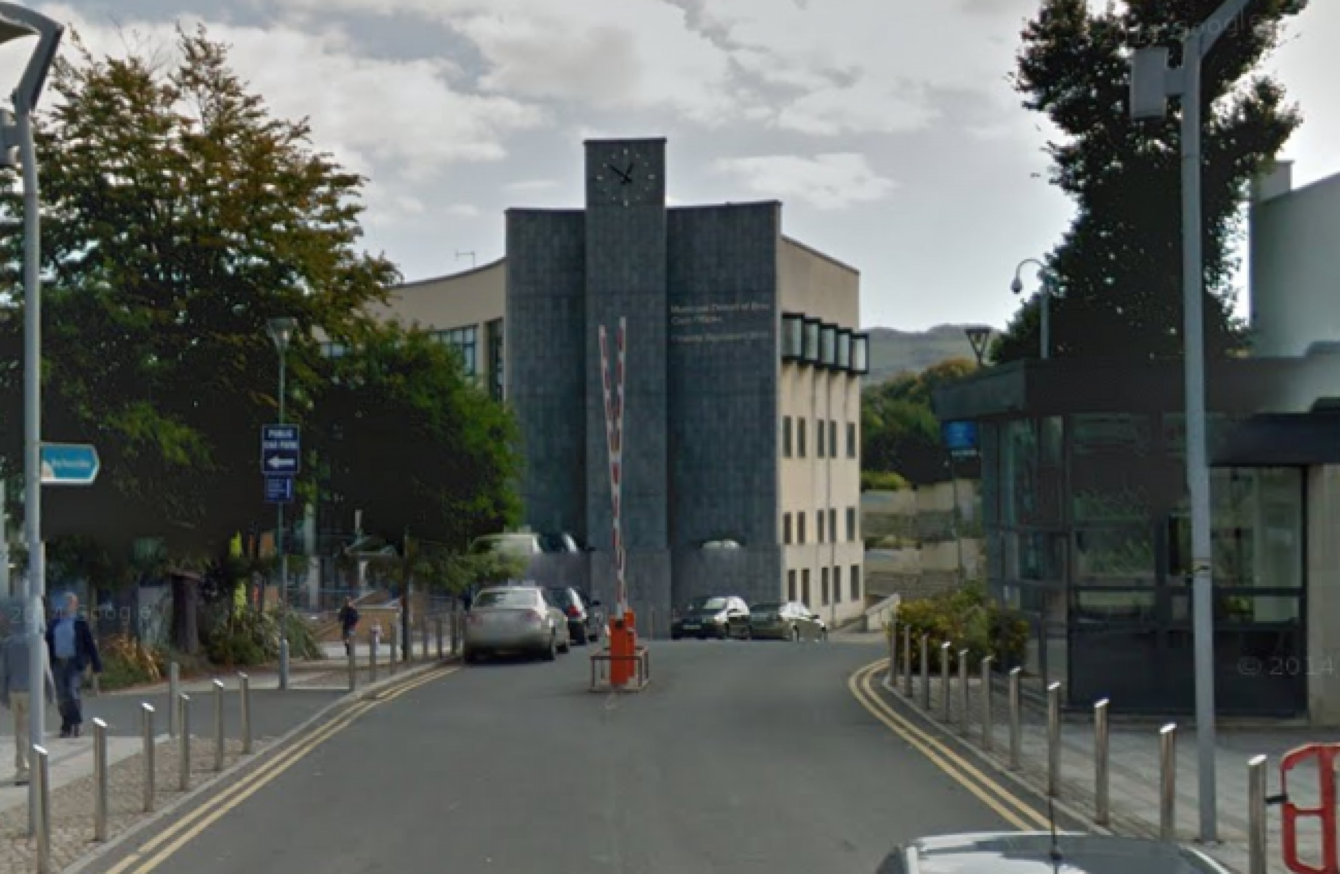 Image: Google Maps
Image: Google Maps
TWO HOMELESS MEN have occupied a council building in Bray in a protest over their situation and what they say is the lack of council action to address the issue.
Tommy Donnelly and Jay Bisset arrived at the Bray Municipal District offices on Main Street in Bray on Thursday evening to seek help for their situation.
Both men had previously lived at the Brighton Terrace hostel in Bray – homeless accommodation that housed up to 14 men.
The accommodation was closed down at the end of March however, and while a number of the men were re-housed, others were made homeless.
Local People Before Profit activist Sharon Briggs told TheJournal.ie that Bisset had been sleeping on on a friend's house since, while Donnelly was one of the men moved to alternative accommodation but had since been evicted.
After being told by council staff that they could not help them, Briggs said the two men refused to leave, saying that they had nowhere to go.
"They stayed there Thursday night and on Friday the building stayed closed," said Briggs.
There was a sign put up saying that due to disruptions it wouldn't be opening today.
"Nowhere to go"
The men have been inside the building since.
Briggs said that the doors to the offices remain locked and that there is a security guard present there in the evening.
The security guard will let the men out if they wish to leave but will not open the door under any other circumstances.
Briggs also said that workers came to screw all of the windows closed and that the men are unable to have food passed into them as a result.
Since then there has been no contact from Wicklow County Council.
She said that the protest was peaceful and that the men were there "to get help".
"We don't want to do anything to jeopardise the situation," said Briggs.
These lads have nowhere else to go – they've nowhere to be.
She said that supporters will camp outside of the offices tonight in a show of solidarity.
TheJournal.ie has requested comment from Wicklow County Council but none was forthcoming at the time of publication.