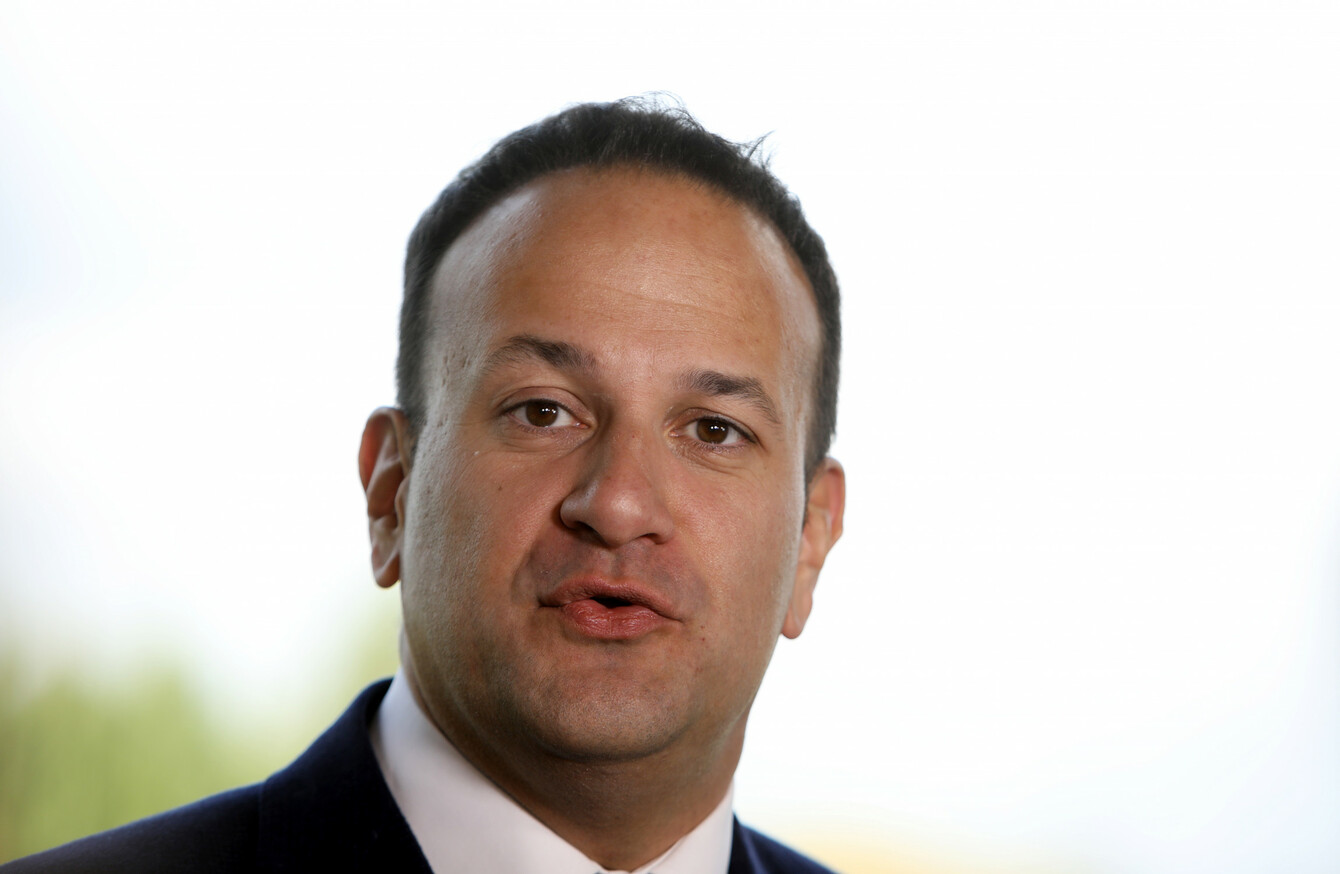 Leo Varadkar
Image: Leah Farrell/RollingNews.ie
Leo Varadkar
Image: Leah Farrell/RollingNews.ie
THE DÁIL HAS passed a motion supporting the draft Brexit agreement that has been reached between Britain and the European Union.
No formal vote was required as just nine TDs (of 158) opposed the motion and one abstained.
The nine TDs who opposed the motion were Solidarity-People Before Profit's Paul Murphy, Ruth Coppinger and Mick Barry; Independents 4 Change's Mick Wallace and Clare Daly; and independents Mattie McGrath, Maureen O'Sullivan, Thomas Pringle and Michael Collins. Independent TD Seamus Healy abstained. 
The Dáil backing the motion is a symbolic, rather than binding, stance. 
Proposing the motion to the lower house this evening, Taoiseach Leo Varadkar said the agreement was reached "after almost 20 months of intensive and difficult negotiations".
"It is an agreement that fully secures the negotiating objectives we set out at the start. Most importantly, it fully protects the Good Friday Agreement, and ensures the avoidance of a hard border on the island of Ireland."
The Taoiseach added that he was "pleased that Prime Minister May has secured her Cabinet's approval for the draft agreement".
May was in Brussels today for a meeting with European Commission President Jean-Claude Juncker.
Afterwards May said "further progress" had been made and she announced plans to return to the city on Saturday for last-minute talks before a crucial European Council meeting on Sunday.
The Council is meeting with a view to its formally endorsing the draft agreement. Spain has warned it may not back the deal if Madrid's veto over Gibraltar's future status is not guaranteed.
'Regret but respect' 
Varadkar told the Dáil: "It is worth restating that we have always said that we regret the decision of the UK to leave the EU.
"The UK is our closest neighbour and our friend. We are bound together by geography and by centuries of shared history, culture, kinship and trade.
So, we deeply regret that the UK chose to leave the European Union – a Union, which, together, we have helped to shape over the last 45 years.
"However, we respect the vote of the British people. We also regret that the British Government has ruled out ongoing membership of the EU customs union, single market and the European Economic Area thus limiting the scope for a solution. Nevertheless, we respect their decision to do so."
Varadkar said Ireland's "unique concerns" and priorities, such as protecting the Good Friday Agreement and maintaining the Common Travel Area, "have reached a satisfactory outcome" in the proposed deal.