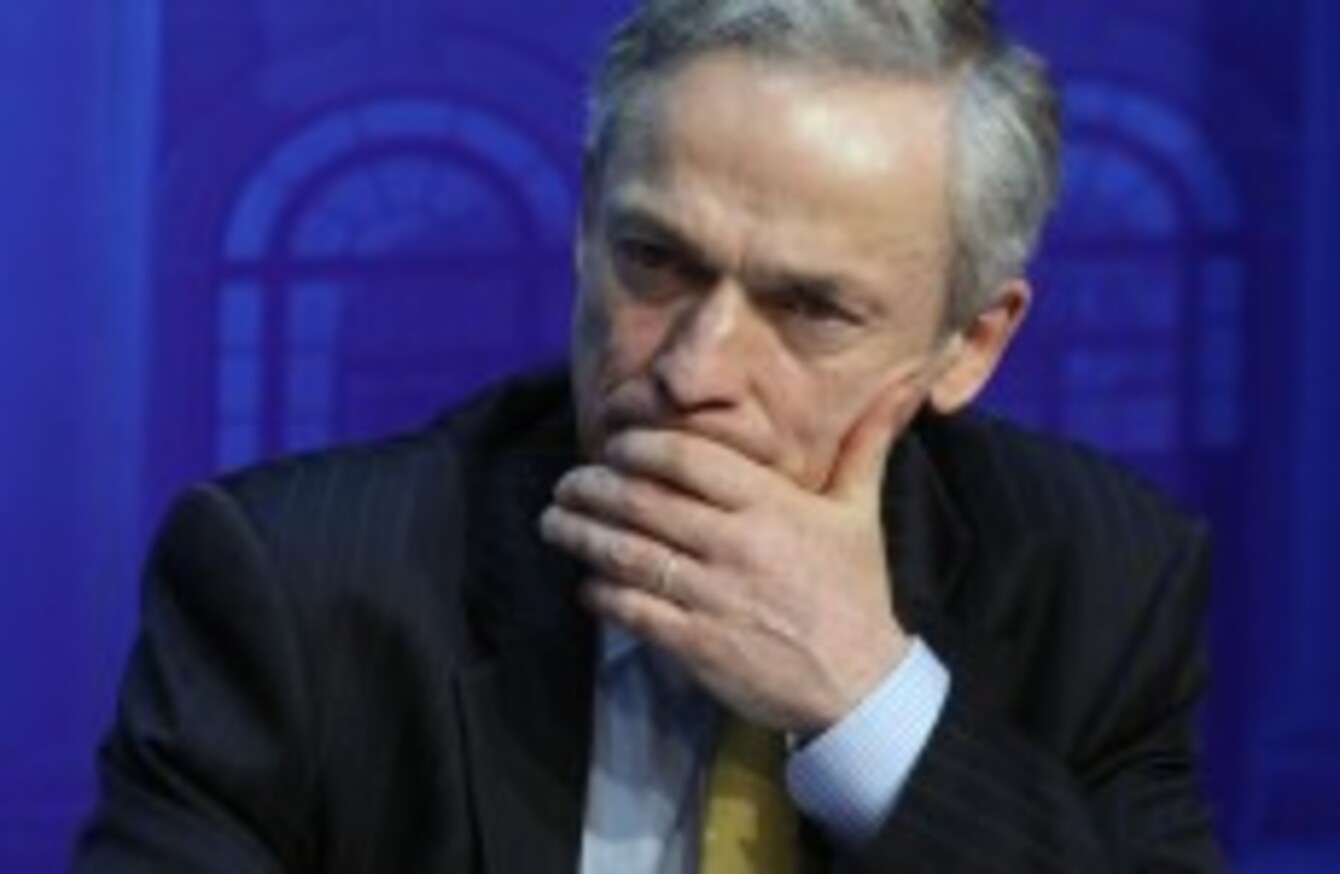 Image: Niall Carson/PA Wire/Press Association Images
Image: Niall Carson/PA Wire/Press Association Images
Updated, 20.16
JOBS MINISTER RICHARD Bruton suggested that Ireland could seek to hold a second referendum if the country rejects the Fiscal Compact treaty on 31 May before later retracting that statement during a debate this evening.
Bruton was speaking during The Last Word referendum debate on Today FM this evening when he was asked what would Ireland tell its colleagues in the European Union if the treaty is rejected at the end of the month.
He suggested that if Ireland votes No it will leave the country on the edge of Europe, without access to funding and that it could then be forced to look for a second plebiscite.
I suppose we will have to say that we all need access to this and I think Ireland will be looking to say, 'Can we vote again?'
However later in the debate, Bruton said he was "retracting" his statement and insisted that the government had made it clear there will not be a second vote if the country rejects the Fiscal Compact treaty first time around.
"There is no question of a second vote on this. I am retracting what I said," he insisted. "There is nothing wrong with being honest.
"The government has made it clear that there will be no second vote and I just want to clarify that. This is a debate, we all make mistakes."
Confusion
This evening, Bruton issued a statement acknowledging that his comments had caused confusion. "In the heat of a debate, I dealt badly with a question, and may unnecessarily have caused some confusion," he said.
He said he had intended to say that in the case of a No vote, Ireland will "face serious questions about where we will access the funding we need to pay for public services, and I believe the Irish people will be looking to say – where will we get that funding?" Bruton added:
Let me be emphatic; there will be no second vote.
Sinn Féin's Pearse Doherty later called Bruton's comments "an outrage". Doherty said: "Even though he retracted his comments, the mask has slipped and it is clear that the government is intent on bullying the people into accepting" the Treaty.
After the debate, Fine Gael director of elections Simon Coveney issued a statement which said that "under no circumstances will there be" a second vote on the Fiscal Treaty. He said: "This is a decision that the Irish people will make on May 31 and that decision will be final."
- Additional reporting by Michael Freeman